Have you ever thought of a multi-functional tool that you can use as a drill, router, mill, saw, and lathe ?! If your answer is yes, then all you need is a CNC Router!
CNC (Computer numerical control) has been applied to a vast spectrum of modern technologies and machines. Similar to a CNC mill, a CNC router is a computer numerically controlled machine. It includes the capability to route tool paths necessary for the device to operate via computer numerical control. CNC routers save waste and enhance production by creating various goods in a fraction of the time required by other equipment.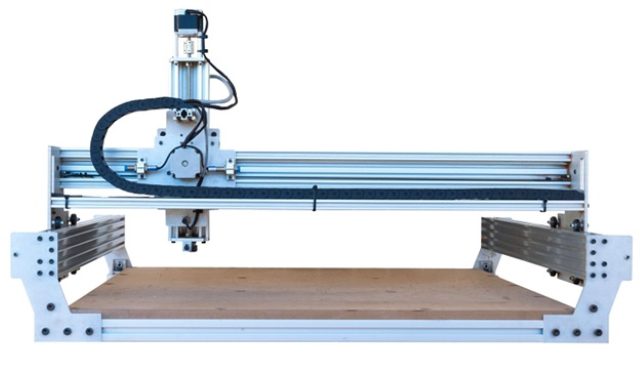 What is a CNC Router?
Well, it is a machine very similar to a 3D printer. But the hot end of a 3D printer is replaced by a router here. If you own a Windows device, check out how you can use PathPing here at our website (https://iprouterlogin.com/pathping/) Pathping is an in-built tool for Windows devices that can be used to troubleshoot network related errors. Check out how you can use PathPing. Moving on to CNC Routers, they are usually three-axis machines and are available in a variety of shapes and sizes. The device typically contains a router that spins the carving bit. It has three stepper motors which allow a computer to control each axis with extreme precision.
A CNC router is a prominent machine used in this type of machining. It is used to cut a variety of materials. People may use a CNC router to cut steel, wood, aluminum, composites, plastic, and foam. A CNC router is an excellent tool for any manufacturer as it allows you to cut and record several items accurately.
Benefits provided by CNC Routers:
CNC routers are the preferred option of many workshops. They enable them to satisfy even the most specialized manufacturing requirements and keep one step ahead of the competition. They are not only intended to enhance cut quality but also operating efficiency. Apart from their adaptability and simplicity, they provide several qualities that make them feasible for cutting and engraving solutions.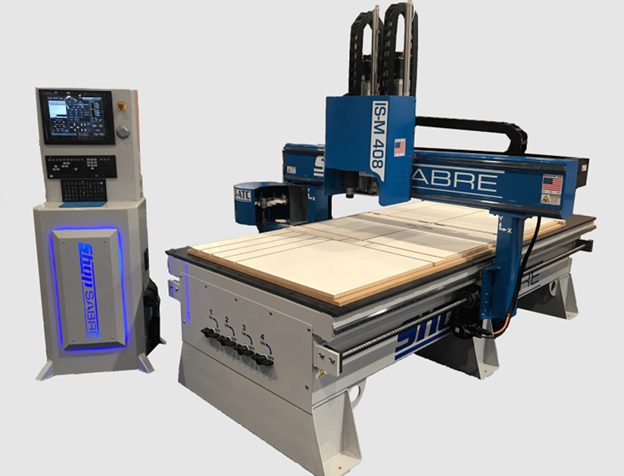 One of its primary advantages is its ability to make precise cuts. CNC routers are controlled by CAD software, which significantly simplifies cutting rigid and accurate materials compared to the traditional manual cutting technique. Precision cutting results in less material waste, which results in increased savings and profit margins. Authorities can also train a low-skilled employee to manage the program and supervise the robotics.
Compatible with various materials
Some CNC routers can cut up to 30 different materials, including wood, steel, foam, plastic, and acrylic. For those that require repetitive cutting of a single design, these machines can do the task efficiently. They may be left unattended to keep the manufacturing line going. CNC routers are significantly safer than manual routers since they are not controlled by humans and have safety measures to minimize the danger of accidents. Another significant advantage is that it eliminates the need for on-the-job training since programming and control can be learned digitally, therefore alleviating the strain on human resources.
Flexibility and adaptability
Perhaps most significantly, workshops can use these equipment's innate flexibility and adaptation. Operators may adapt and modify the product to meet changing market demands and requirements and operate with various business sectors. Updating a CNC router is easy since it only requires a software upgrade and does not require the purchase of a prototype. Additionally, the growing demand for these devices has resulted in manufacturers offering diverse systems at competitive rates.
Why build instead of buying one?
This is because you can be flexible when it comes to construction and construction. So you will be able to customize your machine to suit your best needs.
So here we have a complete guide on how to build your CNC Router.
1. Design
You will come across two designs while making your CNC Router:
The main advantage of this system is creating a sturdy gantry that will not change under load. If you want a small machine that is easy to build, you will have to provide this.
This project has a variety of functions. Here the whole gantry moves along the x-axis, making the overall size almost infinite. If you are building anything other than a small machine, this should be the design of your choice.
The durability of the design is an important factor as it determines the ability to cut and finish the surface created by the router.
2. Elements
The structural properties of the CNC Router are also important to consider. Aluminum extrusion and steel pipes are the most popular options that work with several designs. Aluminum Router is widely used as routes are included to make it easier to build with. Also, the user can use special T nuts to bind the pieces to the Aluminum Extrusion Frames.
3. Frames
Two categories of frames are widely used to build a CNC Router:
Has a large dry bed. This allows for greater construction across a larger area. All the axes are connected and go around the whole working area together.
Mechanical style grinds a very small bed that goes one or two sizes, and the track goes to the rest of the axis.
4.Technical Equipment
You will need the following electronics for your CNC Router:
With this, the router connects to your computer and uses G-Code commands. Some CNC controllers have built-in cars, while others do not. So choose your controller according to your budget.
Used to drive movement on a CNC Router. They work with very high accuracy and are very important.
Routers can vary from the smallest motors to most woodworking routers. You should choose a route depending on the complexity and size of the CNC Router you are building.
The last and most important part of electronic power supply. You need to know the powerful pull of your stepper motors and your router. And choose your electricity properly.
5. Axes
The CNC Router with three axes means it has three degrees of freedom. Each axis should move in one direction with a very slight reversal. The most efficient actuator is the type of ball screw. The cheapest option available is lead screens. Linear bearings support axes. Allow low-impact motion of circular rails. The line instruments can be used as a premium option. Once you have installed the axes separately, your CNC Router will be ready to go in three sizes.
6. Machine Bed
The machine bed is the place where the router operates. You should easily and securely fasten items to the bed. Many devices have bed spaces for attaching bonds.
7. Custom Router Mount
Woodworking Router uses DC Motor or rotating tool- you can use any of these customization to suit your cutting needs. Whatever router you choose, you need to make a custom Router mount. This Router Mount is very important. The support should be as hard as possible to eliminate any other mechanical movements that damage your fine cut. Also, be sure to match the cutting pieces of content with the RPM of your channel.
It would be best if you were careful using your machine while operating it for the first time. Once you're done with the completion, you can reap the benefits of your own CNC Router! Custom recordings, building plates, or gears will be a great addition to your Space Maker. So it's up to you how you use your CNC Router.