In this article, you will be given a detailed description on why users are looking for an alternative for Exchange Server. Also, this will contain the best alternative along with the reasons why it is the best and how to move to the same. Let's jump right into it.
Exchange Server is a product of Microsoft which is the most used email service that offers a bag full of features to the users. Some of the benefits are a secure way for communication and some offer easy access to emails. Many features also help with sharing calendars and others make it more of a popular option for collaboration.
Now, after all this, why are users still looking for the best alternative to Microsoft Exchange Server?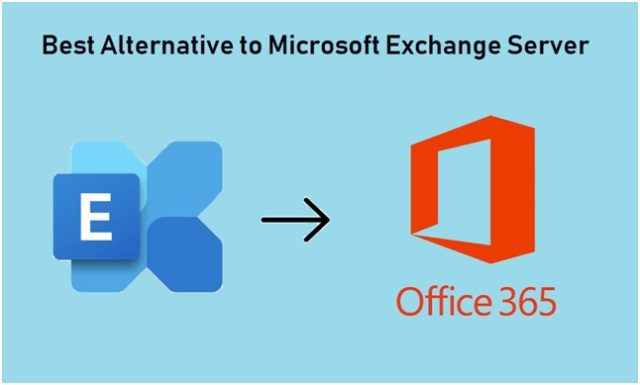 Well, there are certain things that one may not know about Exchange or has not yet experienced it. If you take a look at it, the cost of Exchange Server is pretty high and upgrading it is a more troubling situation. In fact, maintaining it is a quite difficult task which is expensive and also is added to the cost.
It may not be the best choice for small and medium businesses which is why users are looking to switch. Let's now take a look at its alternative and how it is a better choice.
Which is the Perfect Alternative for Exchange Server?
Since users have experienced a number of drawbacks in Exchange Server, they have been looking for an alternative to it. The best alternative would be Microsoft 365, formerly known as Office 365, which is again a product of Microsoft and has a great number of features that overcome all the limitations of Exchange Server.
Now, Office 365 is one of the most popular email services used by a huge part of users worldwide but not many people know the exact working and all the features that it offers for a better working. In the next section, you will learn what Office 365 is followed by how it is a better choice than Exchange Server.
Learn More About the Best Alternative to Microsoft Exchange Server
Let's learn some basic things about Office 365 and understand what it is. Office 365 is a cloud-based model which offers its services as per subscription plans. It is a version of Microsoft's productivity suite that is Microsoft Office and Office 365 has all the old versions of Word, PowerPoint, OneNote, Excel, Outlook, etc.
It may offer even more functions based on the plans that you take including Publisher, Planner, OneDrive, Exchange, Access, SharePoint, etc. In the subscription plans, there are different versions for various users and purposes such as multi-user households, students, personal use, business, educational institutions, non-profits, etc.
Let's now check out what features make this the best alternative.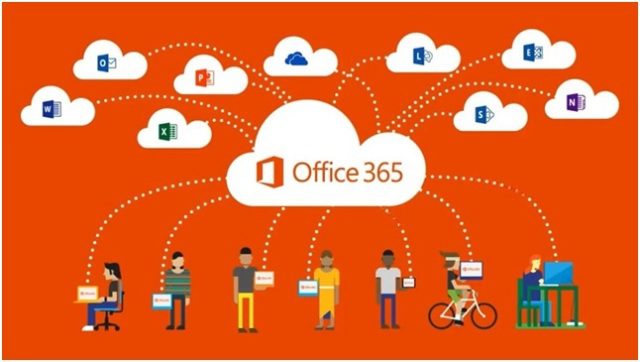 What Makes Office 365 the Perfect Alternative for Exchange Server?
Flexibility and Scalability
Those organizations that are constantly growing need an email service that they is flexible enough that they can change as per their requirements. There are times in an organization that they might need to scale their resources up to help their business grow or scale down the resources so that they are able to keep their business on-board without having too many troubles. Office 365 provides such flexibility and scalability to the users for a better experience.
Access from Anywhere
It is really important for users to be able to access their data from any location at any point of time in the day. This requires for an email service which is accessible from anywhere only with the requirement of an internet connectivity. Office 365, being a cloud-based service, has the ability to allow users to access and read their data from any location in the world making the best alternative to Microsoft Exchange Server.
Assistance
Office 365 offers the best support in case user is having some type of an issue that he or she wants to get solved quickly. IT phone support is always available to assist users in hard times with a 99.9% of uptime guarantee, disaster recovery, data centers, security, control, etc.
Robust Security
Microsoft takes all the responsibility of the data that is stored on their servers. There is no need for you to get an IT team to handle all the data and its security. Office 365 take care of it and allows the IT team to focus on things that are more important and in their field.
IT Control
Another reason why Office 365 is an amazing alternative for Exchange Server is that it provides control to its users. It is prominent for IT personnel to always know what is happening with their data and who has the control. Office 365 offers the benefit of full control to the administrators to have full control over the data and decide who else has the control.
Cost-Effective
The main reason for moving from Exchange Server is that it is expensive to be able to maintain everything on Exchange On-Premise Server. It is not a preferable situation for the small and medium businesses who are looking for services to help them grow in an effective way.
Office 365 on the other hand, is a great choice since it has a subscription plan in which you have to pay only for the services that you are using.
These are the major reasons why a user would want to consider Office 365 as the best alternative for Microsoft Exchange Server. Now, the process for migration is a bit difficult to understand and a really lengthy method. If you want to transfer your data to Office 365, you can make use of the Exchange On-Premise to Office 365 Migration Tool. This software will help you perform the migration in as easy and secure way and keep your data safe without making any changes to it.
This is the Concluding Point
Exchange Server is no doubt an amazing choice for an email service but not an ideal solution for SMB's which is why users are looking to switch from there. Office 356 is another product that offers email services but it is an online or cloud-based program. It easily overcomes all the issues that a user may be facing while using Exchange Server making it the perfect alternative for Exchange Server. The tool mentioned for the migration process will help on the best way possible to undergo a trouble-free procedure.