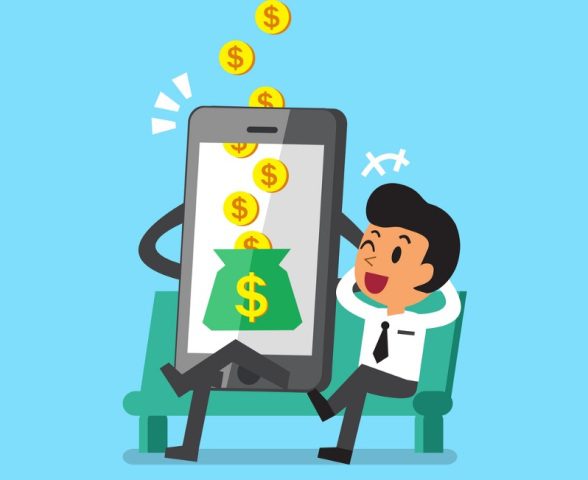 Looking for a money-saving app that helps you finance and monitor all money-related matters? We have assembled a list for you to save your money. These money-saving apps let you enjoy your college life and helps you manage your financial matter with ease and comfort. Likewise, through money apps, you can build your bank balance to avoid going into debt.
We all know how difficult, painful, and expensive it is to get through a college education. To avoid dependency on others, we should strengthen ourselves, control our expenses efficiently, and make our every dollar count.
Traditionally, tracking all the money related issues involve bookkeeping or writing a finance diary to hoard receipts, checks, and copies of handwritten notes. With time, the AI and the fin-tech sector have evolved that helps students, people in business, entrepreneurs, and accountants.
Through money-saving apps, you can monitor all your expenses, control impulse buy habits, and save money for investments. Likewise, you can also detect your credit or debit card expense trail.
When downloading a money-saving app on your phone, ensure that you have the following features:
DATA SECURITY 
When it comes to the money saving app, you have to look for data and information security. Read reviews and ask others if they have used the app and what the benefits you can get. With the surpassing numbers of online thieves and hackers, online scammers and hackers can whack your money-saving app too.
Therefore, be extra vigilant when getting a money saving app on your phone. Read their terms and conditions and security policies.
FREE AND LIMITED TIME ONLY
There is a money saving app that offers you a free version of services while others offer you only limited time offer. Before downloading the app, ensure that you get an unlimited budgeting app for college students.
PROS & CONS 
When you decide to download any money saving app, consider its good aspects and the bad. This way, you choose the best application for your budgeting needs and wants.
Money Saving Apps for College Students:
Here are some of the money saving apps for college students that let you live your life peacefully.
Digit is a free money-saving app that can be easily downloaded. It helps college students to keep track of financial information. An attractive feature about this app is that it automatically withdraws a small amount of money after every few days and saves it digitally.
This way, the money becomes save from spendthrift and students can save money on big expenditure such as getting a new car, buying a new laptop, or going abroad to study. However, the down part of this app is that you can't earn interest on the money you protect and secure while using this money-saving app.
The second free personal finance tool is called Mint. This money saving app's amazing feature is that it categorizes your daily and monthly expenses into a different section. While linking your application to numerous bank account, you can keep a separate bookkeeping application at your hand.
The sections can be as college expenses, traveling, food, and fees. Once you set up your account with the application, you can limit your expenditure and keep track of your spending on each category separately. This helps you give an overview of all the spending you have done. Apart from its interesting feature, it is also a highly secured application that lets you enjoy your days without the fear of online theft or hacking.
However, in recent times, the users are complaining that this application is getting slower than the earlier version. With constant improvement in their software, this issue seems to be solved soon.
Those college savers who are concerned about their debit and credit card security can enjoy this app without any worries. The students use this great resourceful app when they have zero $ budget in their back account. You can easily set up your application and start using it with convenience. You can link your bank account along with a credit and debit card in their paid version if you want.
However, due to the manual tracking of money, this money saving app can be time-consuming. This app is said to be implementing Dave Ramsey's baby steps strategy to help the college-going student monitor and save their money by reducing the money expenditure.
If you are looking for a money saving app that suggests ways to cut down your budget, this is the most convenient app you can get. It has a helpful built-in feature that lets you keep track of your money stream and assist you in the areas where you need help more. Such as helping you unsubscribe from a magazine subscription that you don't read anymore or waking you of your eating-out habits, you need to change to save more money. Another stimulating feature about this app is that you can talk to an expert regarding your finance matter when the need arises. It has a friendly and protective customer support system. Thus money-saving application is safe to use. However, for any concerns regarding the security, contact the account support, and clarify satisfaction.
Zeta is an interesting money saving app for couples who are living together. This offers financial services for couples who are in a committed relationship. However, money matters are some of the issues that become a problem for them on time.
Through this app, they can make their relationship thrived. It is easier to lose track of expenses when you share your home with someone.
So Zeta is designed for those who want to do bookkeeping for financial information and expenses. However, there is some downside to it because it does not offer 2FA security, which can be a big concern for many users. But they offer encryption of data as a means of protection and security. Despite some down bits, it is free for everyone looking to control their expenses and split the budget into two partners.
About Author:-
Alexa Perk is a freelance writer. She exhibits her stance, viewpoint, and power of her pen through Ghostwriting Services. She is a famous freelancer due to her extensive researched content. She provides eye-catching material on philosophy, Psychology, crime, accounts, human trafficking, marketing, Human resource, Languages, and Law.