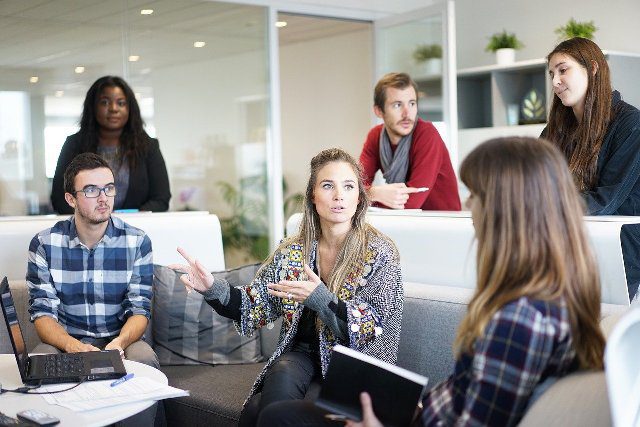 Organizations that manufacture goods understand the pain behind what goes into the complex process. Right from when the idea is conceived to its designing, manufacturing, supply chain processing and more, there is a lot that goes into building a perfect product, and there is no denying the fact that it is not a child's play. However, most organizations can barely sustain themselves in the market owing to the plethora of insufficiencies they have in their core process. Only if there was a platform that could help them streamline everything on one single platform.
The Changing Dynamics of the Market
A lot of businesses fail to realize this but; embracing technology is the only way to keep going forward in the market, whether or not it seems intuitive. While many still rely on their gut and intuition to keep moving forward, they ultimately get thrown behind in the market race. And that is because all other successful organizations are thriving because of technology and the way it enables them to take data-backed concrete decisions.
An enterprise resource management platform, therefore, becomes mandatory to ensure that smooth going of multiple scattered processes in an enterprise. The idea behind it is simple. Different departments of your organization like finance and operations have multiple sub-processes going on within them. These may include manufacturing, supply chain management, financial planning etc.
Since the customer demands are changing and new entrants keep disrupting the market, you must know how to and where to motivate your enterprise to be at par with them and make accurate decisions. But every small department and process has its own reporting style that many make sense on its own but doesn't easily combine or provide insights when overlapped with others. This poses a big challenge for the leaders to gain visibility into their organization and take decisions based on it.
More to it, this lack of visibility creates a lot of hassles in hardcore business processes such as manufacturing and supply chain. Right from creating the ideal mix to establishing a smooth flow of materials in and out of the system and more, all this can be the real difference between the success and failure of a business. However, with the right enterprise resource planning platform, such complexities can be adequately managed without much ado.
Manufacturing
The key to excelling in manufacturing is to bring the agility and efficiency to it. You want to have all of your goods in stock and ready to ship at all times. But that's not the end of it. To accomplish this, every nook and corner of the manufacturing process such as production planning, project management, operations, and activity scheduling, and cost management must be paid attention to.
Optimizing Manufacturing Principles
As an enterprise, chances are that you might have more than one product family. But since all of them produce different outcomes, it is necessary to optimize manufacturing principles for them individually. This means looking into different parameters such as make to stock, make to order, pull to order, configure to order, and engineer to order individually. Moreover, with Dynamics 365 Finance and Operations, you can create the quintessential manufacturing mix and support your processes through the supply chain.
Optimized Scheduling
It is every organization's dream to have an accelerated and streamlined manufacturing process, but that dream is often shattered by the insufficiencies of operations. With Dynamics 365 Finance and Operations, the manufacturing of material and finished goods can be accelerated and a streamlined flow can be maintained. This also means adequate warehouse management among others with the help of a unified resource model and a scheduling engine. Ultimately, the real-time insights provided by Dynamics Finance and Operations contribute to improved product quality and output.
Supply Chain
Getting the supply chain right is every organization's dream. It is also the process where most hassles are created. But, with digital tools at the rescue, the warehouse management, and supply chain can be managed and can be optimized for greater visibility and fulfillment.
Optimizing and Streamlining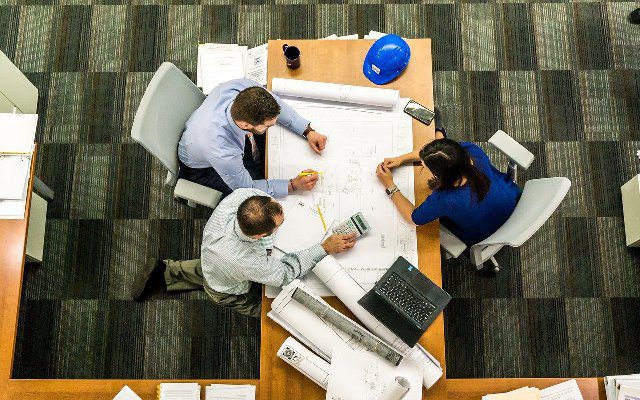 Product insights, materials sourcing along with integrated logistics have to be efficiently monitored for a great fulfillment process. Moreover, ERP can help in reducing costs by synchronizing commerce across all selling platforms, warehouses, and transportation modes. This also means streamlining the procurement costs and exercising more control over it through automation. Moreover, the order to cash process in an organization is one of the most hassle-filled. Until they are automated using an ERP. The best ERP solution for manufacturing is going to be unique for each company depending on the industry and how your people, process and technnology align. The Dynamics 365 Finance and Operations doesn't just help organizations gain an increased level of visibility, but also automate several processes. This means the employees of the enterprise might now focus on taking more strategic decisions by looking at the data instead of just performing mundane tasks over and over again.
Conclusion
Enterprises must remember that streamlining one's core business processes doesn't just mean adding value to their organizations but also catering to the customer's demands more rapidly. A smooth flow of tasks in the manufacturing and supply chain would directly reflect in faster response to the customer and better support regarding their purchased products etc. Dynamics 365 Finance and Operations is readily available for both cloud and on-premise needs of a business, so they can take advantage of it, no matter what their existing business requirements are.
The more businesses dive into the insights obtained about their operations, the more will they will able to make them smooth and hassle-free. It is imperative for leaders to realize that is they truly want to distinguish themselves from the rest in the market, they have to begin by smoothening the core processes in varied departments of their organization. Only then will they be able to get a better picture of their business in comparison to the market trends.
About Author:-
Vijay Chauhan is a technical writer at NexSoftSys. He specializes in topics related to computer programming like DevOps Automation Services, Java, Big Data, Hire Python Developers, Hadoop and CRM. Vijay has more than 8 years of work experience and has a basic knowledge in Computer Programming.