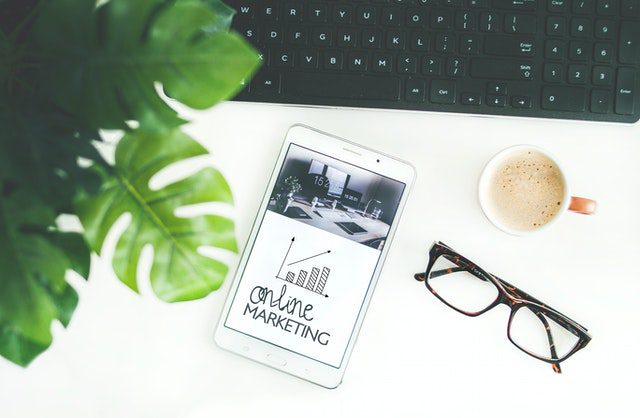 In the digital age, traditional marketing has fallen to the wayside. The average person is exposed to so many ads that old-school promotion methods are starting to give diminishing results. However, marketing experts have stepped up their game, and nowadays, most marketing occurs in online spaces. Just look at the Social media statistics 2022 to see why – with over 4.55 billion users of social media around the world, that's a huge number of people you can potentially advertise to! If you want your business to find the right audience, you'll need to pay attention to the seven most important digital marketing trends to follow in 2022.
Social media will dominate marketing
Year after year, the average user spends an increased percentage of their online time browsing social networks. It's only natural to expect social platforms to become the best place to advertise. Interestingly enough, we have seen marketing on social networks evolve from merely posting ads. The latest tactic is to engage your audience and inspire them to participate in your marketing. The best tactic to get users to participate is to host giveaways, promote hashtags, or create branded filters.
Another growing trend has become investing in influencers. Online marketing has become so popular that you can find an influencer for practically every niche. One of the best advantages of advertising on social media is that you can find an influencer whose following matches your target demographic. Advertising to a receptive audience will improve the effectiveness of your marketing campaign.
The best way to advertise is through content
You will quickly drive away your following if your online presence is too promotional. You have to realize that users aren't following you just to be advertised to. Therefore you need to develop a digital content strategy that incorporates ads into the content itself. Unfortunately, this is easier said than done. When designing your marketing strategy, there are a few essential things to include in your plan. Use visual storytelling to engage your audience since you will have very little time to grab their attention. Remember that no more than 20 percent of your posts should be promotional. The rest should be informative articles, guides, and tutorials.
Get into vertical video
With the boom of social media and the popularity of mobile devices for browsing the net – vertical video has become the most popular form of content. Remember that long-form content is still mostly consumed on wide screens. However, if you want your content to look good on smaller screens, you need to keep in mind that most users will probably see it through the screen of an upright standing smartphone. Even Google recommends the use of vertical and square videos to engage audiences. By creating vertical videos, you will also be improving your SEO. Even traditionally wide-screen platforms like YouTube have created a special category for short-form vertical content.
Build quality backlinks
While we are on the topic of SEO, you can implement a marketing strategy to improve organic traffic to your site. One of the most popular digital marketing trends to follow in 2022 has become to improve your domain authority. If both users and search engines see you as an industry leader and an authority in your field – your website will naturally get more traffic. The best way to boost your rank in SERPs and increase your website's authority is to build quality backlinks. However, for the backlinks to be beneficial, they need to come from authoritative websites.
Tell your brand's story in an engaging way
The most effective way to engage users is to get them to care. Tell your brand's story and explain what you are trying to accomplish. All the major brands have compelling stories that users can empathize with. If you want to make a powerful brand, you'll need to have all design elements come together in harmony. Everything from your logo to your marketing needs to tell the same story. Modern audiences don't just want to hear about products; they want to be entertained. Tell them exactly how you and your products will enrich their lives, but be sure to live up to that promise. You'll want to have that reflected in your reviews as well. If your customer testimonials speak to your dedication, other users will be more inclined to trust you with their business.
Social commerce is on the rise
Even social networks have recognized which important digital marketing trends to follow in 2022. Most of the major platforms have enabled direct purchases so that the users don't need to leave the social network site. Social commerce is a boon for small businesses that no longer need a dedicated web shop of their own. Social networks are trying to make eCommerce approachable to both companies and customers. TikTok even has guides on integrating direct shopping for your business profile. This trend has caught on with users, and we can expect to see an increased rate of purchases through social media platforms in the future.
The Metaverse will be home to many brands
Rarely does new technology create as much buzz as we have recently seen get generated about the Metaverse. Some expect it to become the future of the internet, where users will be able to interact with each other and their environment. Naturally, brands are excited about the prospect of building their own virtual spaces for users to explore. However, businesses will need to think of exciting and unique ways of engaging users. Thankfully, the opportunities are almost endless, and you can use blockchain technology to produce your own NFTs or even rent and sell virtual space. It might be time to start learning the necessary design skills you'll need to be a part of the Metaverse.
In summary
Marketing has always been able to adapt to changes in technology, and there are numerous ways to reach users on new platforms. To stay ahead of the curve, we recommend keeping an eye out for these seven digital marketing trends to follow in 2022.
About Author:-
Dennis Keefer is a Marketing Outreach Specialist for Link Department, where he facilitates cooperation between brands in online spaces. He loves seeing the fantastic results achieved when people decide to work together. Dennis loves spending his free time outdoors with his dog Bernie.