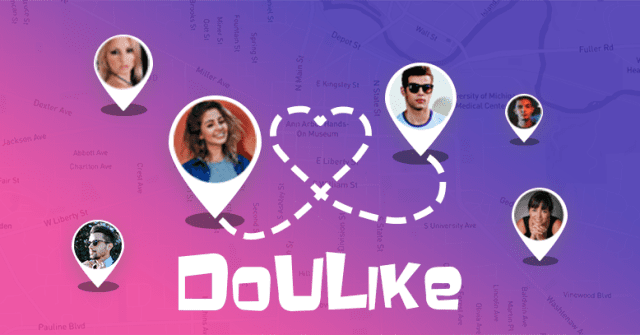 Technology has impacted nearly every aspect of life with communication and dating being heavily affected.
Around 40 percent of US couples meet online now, as more and more people turn to online channels in the pursuit of connection.
There are many platforms out there, some of them offering specialized services and some bridging the gap between social media and dating apps.
Choosing one dating platform or another has become a bit more challenging with all of this diversity and having so many options on the table. I did some quick research to find out that the number of dating apps has exceeded 1,500 as of 2018. As a user, I feel somewhat threatened by the scale of the industry.
To add to the confusion, even traditional media have started making a move on the online dating industry. In May 2018, Facebook announced the launch of some dating features on the world's most prominent social network. In essence, these features will enable single users to put together a "dating profile" that sheds light on various preferences and allows the Facebook algorithm to do the matchmaking.
So, the gap between social media and hookup apps has been bridged.
Choosing a platform to join depends on many things.
It depends on your communication style of preference, on what you're looking for and what pool of potential mates you'd like to attract.
Recently, I came across a platform by the name of DoULike.com.
Operating under the slogan "fill the empty space in your heart," DoULike advertises itself as a dating website with a strong local component. That got me really interested and eager to find out more. What's the communication like on it? What kinds of people can I meet? Will they be looking for the same things as me?
Armed with a mission, I went ahead to create a profile and check out the experience that DoULike has to offer. Here's what happened after I joined.
The Theory
Before jumping into my experience, let's take a quick look at the theory behind DoULike's operation.
According to the official announcement, this is a platform aimed at helping local singles connect.
In this sense, the website works more or less like a standard dating app by having you create a profile, add your location and see matches in your vicinities. What DoULike prides itself on is the verified identity of the people who join the platform.
The website's presentation states you will be talking to actual people who are also looking for love, new friendships or communication opportunities.
Now, anyone who has gone on an online dating journey knows that fake profiles abound. This is especially true for profiles that are supposedly created by attractive single women. In real life, however, these profiles are put together by a team of marketing professionals who seek to draw male users into the experience. It's a well-known fact that many dating apps charge their male members and offer ladies free membership. The beautiful fake profiles give the incentive for joining in.
With a promise of authenticity, DoULike stands out from the crowd. I was genuinely curious to find out if the promise comes close to reality and if the portal has the social elements required to make the communication between members meaningful and profound.
The Actual Experience
Setting up a profile is a more or less simple and straightforward endeavor. It doesn't really differ from the typical online dating website profile creation.
There's a mobile app that should be downloaded to get started with the experience. Next, answer the standard questions that are more or less the same for all online dating platforms and voila – you're ready to go.
I'm based in New York City and luckily, DoULike has a large pool of members from the US. If you're based in another country, however, you may have a completely different experience. Don't take my word for granted here and check out the pool of potential matches for yourself.
Next, you begin swiping people's photos (reminiscent of another very popular online dating experience) to find the profiles you like. If the people you've liked like you back, you have a match and the communication can be taken to the next level.
As per the official DoULike announcement, over 80 percent of the dating profiles on the app are verified and they come with a genuine photo of the member. I don't really know how this verification process works per se (I wasn't asked to verify anything) but there do seem to be a lot less of the spammy and generic profiles you'll find on other romance-focused online community.
Now, here's the one thing I didn't really enjoy about DoULike.
Obviously, finding love is all about communication.
If you have a free profile, however, you're deprived of that opportunity. Messages that you receive on the platform from other members cannot be reviewed and you cannot respond unless you opt for the premium membership (29.99 dollars per month).
I get it – the business model is always the same. But there's no way to check out what others are telling you and to respond to them without making the switch to premium. This is a characteristic that tends to be a buzz kill, especially if the social aspect of the dating experience is the one that you're most curious of.
For the sake of the experiment, I did get premium membership. Once I did, I had access to all of the functionalities for a comprehensive, fully-satisfactory online communication experience with other local singles and people seeking that special someone.
Final Verdict: The Outcome of the Experiment
DoULike lacks the social component that many contemporary developments introduce to bridge the gap between digital social media and dating experiences.
In this sense, you will be getting a strict online dating channel that has a well-known and user-friendly matching option. You do start with the visual appeal of photographs. If you like what you're seeing and people like you back, you can move on to deepening the communication.
My experience with DoULike did not give me true in-depth understanding of the platform. The conclusion that I reached, however, is that you can enjoy actual connections with real people who live close to you. This is important, as it ensures a chance for taking the relationship (whatever it may be) out of the digital realm and into the real world.
Perhaps DoULike will expand its capabilities in the near future – I don't really know. For the time being, however, it does provide a solid online dating experience without much of a social component.
Article by:-  Guest Writer