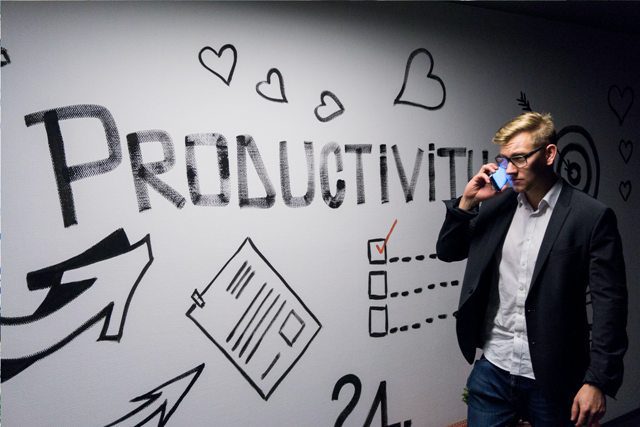 Almost everyone works but some people are much more productive than others. Have you wondered why? While proper time management helps you do more in less time, overcoming procrastination is the key to save the time that slips through your fingers. Neil Young, an online assignment writing expert, shares, "I use free apps to organize my schedule. They allow me to stick to routines that make me more productive and also allow me time to rest, exercise, and eat properly. With their help, I have cultivated some good habits which allow me to squeeze every available minute to solve some more assignments and earn more."
He recommends the following apps to increase your productivity. All of them are free though most of them have premium features reserved for paid subscribers. You can download them from the Google Playstore.
Productivity Challenge Timer
Procrastination is the biggest enemy of productivity. In the times of Covid-19 pandemic, when we are all working from home, we realize how our efficiency drops when we are not in our work environments. This app is based on the Pomodoro technique where you will have to be more focused and productivity for short bursts of time. The timer promotes or demotes your rank depending on your performance. It helps you keep a track of how productive you were at what time of the day and in which days of the week. The shortest work session you can set is 10 minutes. Once you set a work session, you cannot pause them. So, you need to be ready for the session as you would for a job interview – focusing on the task in hand for the entire session.
Boosted
This is another productivity and time tracker app that helps you understand your strengths and weaknesses better. It can time-track all your activities with a single click, split projects into smaller tasks for organization purposes, use important tools like Pomodoro and countdown timers, take Google Dive backups, export your data to CSV, and provide you detailed reports and statistics on how you spent your time. It even has a Dark mode to help you work at night.
Brain Focus Productivity Timer
This time-management application helps you decide how long the work session should be and how long a break you want to take once you are done with it. It allows you to set time for each task and accomplish group tasks too. It allows you to pause and resume sessions, skip a break if required, disable Wi-Fi or Sound during the work session so that you do not get distracted, and supports more than 30 languages!
Forest
This cute productivity app was the 'Best App of the Year' in 2015-16. It was also the 'Best Self-improvement App' in 2018 in various countries like Canada, Russia, India, Mexico, France, Brazil, Japan, Korea, and Thailand. When staying focused is a problem, the Forest app motivates you to not get distracted because it can kill your tree. Staying focused and committed can help you build an entire forest and even win some adorable trees. It is believed to be a good app for those with ADHD and train yourself to be more attentive and focused to work.
Farming Time
Like Forest, this work and study app allows you to raise a farm by not using your phone during the work session. By working productively, you can plant crops, vegetables and trees, and raise animals. You can even set up factories. But if you give in to the temptation of touching your phone, your farm will stop growing and your factories will stop running. The app allows you to track the time you spent in doing different tasks and finding the most productive days and hours.
Resultivity
Here is another great time-management app that uses gamification to help you work through mundane or challenging tasks related to work or study with a positive frame of mind. You score points to do your work and the difficulty level of the game increases, you need to master tricks or patterns to be more productive. Like a fitness tracker where you try to achieve a certain number of steps every day, Resultivity motivates you to achieve a certain number of points per day by staying focus on your task. It helps you build the productive streak over a period and take control over the 'wasted' time.
Focusmeter
This app not only tracks the time you work but also the time of rest. It works on the premise that rest is also important to improve productivity. It is very helpful in improving your daily routine to maintain a balance between work, study, and taking care of health. It allows you to set the Focus and Rest timers and generate interesting insights based on your activities during previous days, weeks and months. This app conveniently runs in the background, has a dark or night mode, and allows you to set work sessions that can be as long as 3, 4, or 5 hours.
TickTick
Named as the 'Best To-Do List App for 2020' by Wirecutter and the 'Great To-Do List App for New Android Device' by The Verge, TickTick has also won the Editor's Choice by Google. Besides making to-do lists, you can also use it as a calendar, planner, and deadlines reminder. With an intuitive design and personalized features, TickTick makes it easier to collaborate with colleagues. It can be synced across the web, PC, Mac, Android, and iOS devices for better efficiency.
You can use these apps to block time for different tasks, manage routines, remind tasks, plan your study timetable or work calendar, and learn new good habits. Many of these apps also offer you insights into when you are most productive and what distractions are most disruptive for your productivity. Stop being a slave to Time and use these apps to master it and achieve whatever you want.
About Author:-

Lucy Miranda is a freelance writer & editor at My Assignment Help She is devoted to her  family, work and friends. She is a News Enthusiast and a Bookworm. She loves Swimming and dancing too. She is interested in educational, marketing and blogging issues.