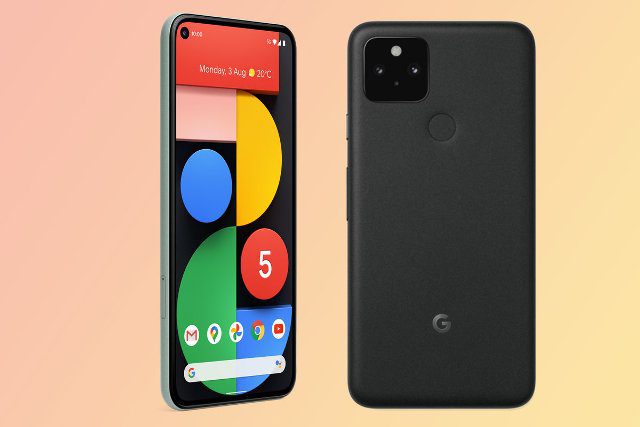 It took Google a bit longer than expected to release Pixel 4a and it seems to be the case with Pixel 5a as well. Regardless, Pixel 4a was a major hit in the market and got rave reviews. It was with an OLED display, reliable performance, an amazing camera, and a reasonable $349 price tag. The phone is faring quite well even in 2021.
Now people are eagerly waiting for the next release which is Pixel 5a. The following article has every detail we know about the upcoming Pixel.
Google Pixel 5a Price
The most appealing factor of the Pixel 4a was its price tag. We expect that Google will go in a similar direction with Pixel 5a by making the device as affordable as possible. If we look at the previous devices in this series, Pixel 3a debuted in 2019 with a $399 MSRP whereas 4a went down a bit further with an even cheaper $349 price.
It is possible that Google may even lower the price even more than 4a, all the way down to $299. However, the further reductions would mean that there are only a few upgrades between 5a and its predecessor. If Google figures out a way to make the device affordable and add some stellar new features, it would be a great win for the company.
If we observe the leaked renders it can be observed that there are obvious differences between Pixel 4a and 5a. Pixel 5a seems to have two rear cameras while the 4a had only one.
It seems likely that Google may go with the $349 price tag at this point but we are quite uncertain due to the limiting facts.
Google Pixel 5a Availability
The biggest question however is when the Pixel 5a is released and when will we be able to buy it. The Pixel 3a was unveiled on May 7, 2019, at Google I/O, and following months of delays, the Pixel 4a was officially announced on August 3, 2020. According to the previous trend, we assumed that the phone will be released sometime in May but the limiting information paints a different picture. It has become extremely likely that it will get pushed back to June or July.
Google Pixel 5a Design
The first Pixel 5a renders were seen on February 22, 2021. At first glance it looks quite similar to Pixel 4a, it is almost identical. The render features a 6.2-inch display with a hole-punch cutout, two rear cameras, and a rear-mounted fingerprint sensor. The camera design seems almost identical while the phone is mostly plastic with a mundane black paint job.
If we consider the spending expenditure it would make sense if Google reused the hardware of Pixel 5a 5G. If that is the case, we may get our affordable phone after all. It would have been appealing if there were noticeable design differences between the two devices but the renders reveal that is not the case.
Google Pixel 5a Rumored Specs
The rumors mill churned out scarcely any details about Google's latest venture however there are certain details we can speculate over. The render leak of the Pixel 5a also revealed a couple of small specs, suggesting that the phone will have a 6.2-inch OLED display with a Full HD+ resolution and a 3.5mm headphone jack. That is all we could gather at the moment, the rest is up to our imaginations.
Furthermore, it probably has 6GB of RAM and 128GB of storage, along with a 60Hz refresh rate for the display.
What we hope to see
Rear Cameras
While the Pixel 4a was quite impressive, we are hoping that the Pixel 5a will inherit the telephoto lens of its predecessor.  It would be amazing if this model had a zoom and ultra-wide lens as well.
5G Connectivity
This feature is heavily dependent if the 5G capability becomes any cheaper since it would be difficult to maintain a lower price tag with 5G. However, if the price hike comes under control this would be a stellar feature to come with an affordable device.
Battery Life
The one issue most users reported with the Pixel 4a is that the battery life was subpar. At the end of a normal day with moderate usage, the device would have a single-digit battery. Most midrange devices now have 4,000mAh batteries or larger, we'd love to have the mid-range Pixel 5a last as long as the competition.
Metal glass and Body
While renders reveal that the phone would most probably be entirely made of plastic, it would be nice if that was changed. It is by far the biggest budget compromise hence we would love to see a level up with Pixel 5a especially since other equally-priced phones like the iPhone SE 2020 with glass backs and metal frames.
Micro SD slot
If Google plans on shipping 5a with 128GB then it better gives users an option to opt for an SD card. Otherwise, limited space would be a major drawback.
How about a Pixel 5a XL?
There are scarcely any details about Pixel 5a that we haven't heard a single thing about a Pixel 5a XL. Since the rumored screen size is 6.2 inches, we may not be getting any variants.
The bottom line
Overall, we are mainly depending on our imaginations to fill out the numerous blanks after all the leaks, speculations, and rumors. There is no news from Google about the release date or any confirmation about any of the leaked renders or rumors. However, if Goggle continues with its trend of providing affordable phones with premium features then the Pixel 5a is sure to be even a bigger hit than its predecessor.
Meanwhile, Apple and Facebook are occupied in one of the biggest tech feuds of the decade ever since Apple put a restriction on data sharing with its App Tracking Transparency. Google seems to have taken a neutral stance but if rumors are to be believed Google is working on its version of Apple's App Tracking Transparency feature.