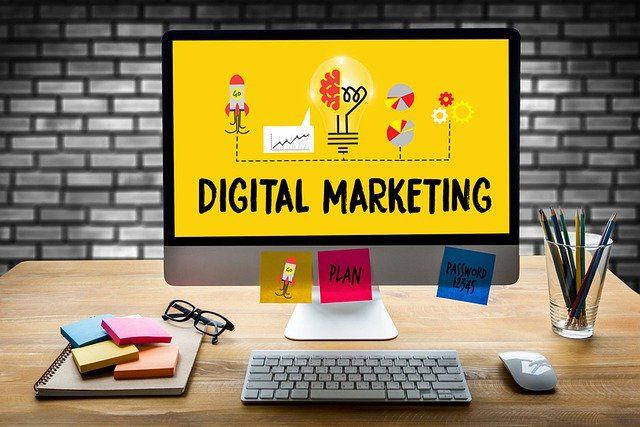 Digital marketing has become a buzzing topic for many companies that are interested in building their online presence.  Although it can seem vague and covers a huge swath of different types of advertising: this is an extremely effective way to get your company out and into the public consciousness.
These are the top ways digital marketing may be beneficial to your business!
Makes Your Business More Visible
Brand visibility is vital to ensure success.  Even if your company is locally known offline: you can reach millions of customers online far easier and faster.  The internet reaches every inch of the world, and because of this, it gives companies the opportunity to reach as many customers as possible.
Although your company may do well locally, creating worldwide international visibility for your brand can do nothing but help it gain success and acclaim.
Boosts Your Search Engine Results
When the average person Googles something, they don't go to the second page.  More often than not, they'll skin the first five results and then pick from those.  This means if your company isn't on the first page: it will not get any traction.  It's important to build up how high on the search engine you appear.
Digital marketing with SEO consulting services will boost how high you appear in search results and will allow you to track how many leads hit your website because of this.  Although the algorithm changes often, and it can be hard to predict what you'll need to emphasize next, these companies know what they're doing and will help you get in front of customers.
Increases Brand Trust
You want your customers to trust you.  If you can get your brand out there, have it in discussions, and show up alongside influencers. On the applications most important to your demographic, you'll be able to build brand recognition and increase their ability to trust you.
People want to buy from brands they can depend on, and following the right digital marketing will give your company the chance to be one of these trusted companies.
Encourages Customers To Leave Reviews
Good reviews are worth more than anything else.  Potential customers who see good reviews are more likely to trust your brand and are more likely to leave positive reviews of their own once they've tried your product or service.
By using digital marketing, you can encourage customers to leave their reviews not only on your website but also on Google or social media.  This will get your name out further and may encourage even more shoppers.
Flirts With the Idea of Virality
Being viral online is difficult to manufacture: but it's impossible if you have no online presence at all.  Building an online presence, posting about your company, and interacting with customers, gives your brand the chance to possibly hit it big and become a topic that people talk about worldwide.
Although this can take time and luck to achieve, it's something that can only happen online: and is a major reason you shouldn't avoid digital marketing.