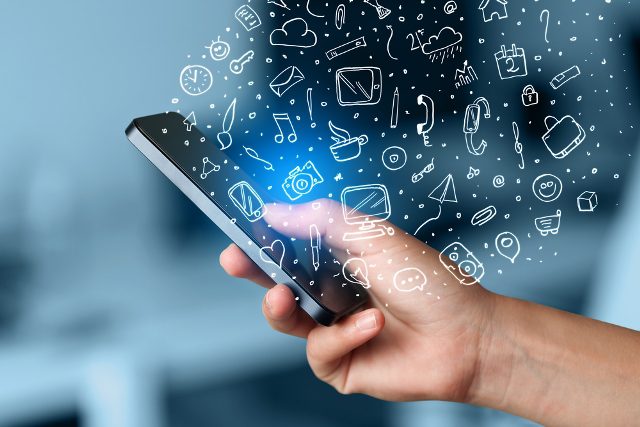 Transportation plays a huge role for citizens. Whether you are going to a college, office, want to go out with friends or family. You need a transportation facility. Most people prefer their own vehicle. But most people don't have a vehicle they use the domestic transportation system to travel. Booking a cab could be a convenient way to travel and reach your destination. Uber had made traveling much more convenient and affordable. You don't have to wait for a cab and ask them whether they will take you to your destination and how much they going to charge for the trip. You can just book a cab just by sitting at your home and can choose any payment option you want. You don't have to struggle by traveling on a local bus or train. This made a huge impact on domestic transportation. As more people are preferring an Uber ride rather than taking a bus or other local taxi services. Gone those days when you had to wave to stop a taxi and ask them to leave you at your destination or to call a local taxi service and wait for hours till they show up. Let's look at some of the good sides of Uber and how they have made a huge impact on domestic transportation.
Convenient
You don't have to wait for a taxi or bus for hours you can just use your smartphone to book an Uber ride. Just download the Uber app and you can choose every detail about selecting your ride. It let the customer choose from a variety of cab available from small size to big. You can choose whether you want a cab for a single person or for the whole family. You can select your pickup destination and dropping destination. The Uber will reach you within a few minutes of your booking. It will save time and money. You can even choose any payment option you want.
Safe and Flexible.
Every citizen who wishes to travel through local transportation is worried about safety. There is a risk while traveling on a local bus or cab. Uber drivers put safety first for their customers so they don't feel uncomfortable while traveling. Uber drivers have the flexibility to choose their working hours like other cab drivers who have to work according to shifts, Uber drivers can choose the hour of work with their specially designed app where they can log in and log out and can choose the working hour. Driver doesn't have to pay more for their vehicle as they can make more profit.
Feedback
Every time you choose a taxi service or some other local transportation you wish you could share feedback about how bad or good your journey was. Uber app lets you share your feedback about your journey. Whether you like you're the Uber service or not whether your driver was rude or polite you can share every feedback using the Uber app. Even the Uber drive has the freedom to share feedback about their passengers and their behavior. This makes a better traveling experience for the passenger and the driver. This helps to make the Uber service better with every feedback given by their passengers.
Various Payment Methods
You don't have to buy a ticket on the counter or pay just using cash and worry about not having a penny. Uber lets you pay using different methods. Whether you want to make a card payment or want to pay using cash. You have the flexibility to pay at the end of the trip or the beginning. This makes very easier for the passenger to choose from which payment option they want to make the payment. Uber rides provide you with a various discount coupon which can be used at the time of payment. You can save a few bucks when traveling using a Uber cab. This provides a great experience for customers from a wide range of options.
Location
You can track every location of your Uber cab and the journey. You can track your ride when they arrive and pick you up from your destination and how long it will take to reach your destination. Even the Uber driver can locate you with a special build Uber app. Thus, it cuts the hassle and saves time. You don't have to yell at your driver for taking you to the wrong destination as you can set the location from the starting of your journey. You can have a hassle-free journey with your friends and family. There is a route optimization feature that allows the driver to choose the shortest route that will help the passenger to save time and reach their destination as quickly as possible. It will also tell about any road traffic or risk.
Booking for Others
If you want to book a cab for your friend and family and want to drop them at their desired location, Uber lets you book a cab for anyone. You track their location using the Uber app. If you can't pick your family for dinner don't worry let your Uber driver do that for you. Just select the pickup and drop down location. You can even make the payment once the passenger reached the location. Now your family and friends don't have to wait and waste time for a local cab. You can do all this with your own Uber account you have you don't need to create any new one.
Uber has so many benefits so why not choosing it over other local transportation services. Uber had made a huge impact on domestic transportation because of the points mentioned above. And even in few coming years, Uber is going to change the entire face of the transportation service for the daily passengers. It is safe and convenient so most people prefer to book an Uber ride for a comfortable and easy journey. Trucking dispatch software lets you track and manage various dispatch schedules. Uber is taking up the whole domestic transportation market with its big benefits available for the customers.
About Author:-
Sunny Chawala is a Marketing Manager at Uber Clone app company, which is clone app Development Company, helping global businesses to grow by airbnb clone app Services. I would love to share thoughts on best trucking dispatch software and on demand house cleaning app development  etc.