Due to the rapid increase in taxi service providers, the competition in this business is becoming higher continuously. The market says that many traditional taxi service providers are moving to app-based services to provide ease to the customers with better service. There is no doubt that mobile apps have completely changed the taxi business with its unique features and technological advancements. Customers can easily a taxi by using taxi dispatch software.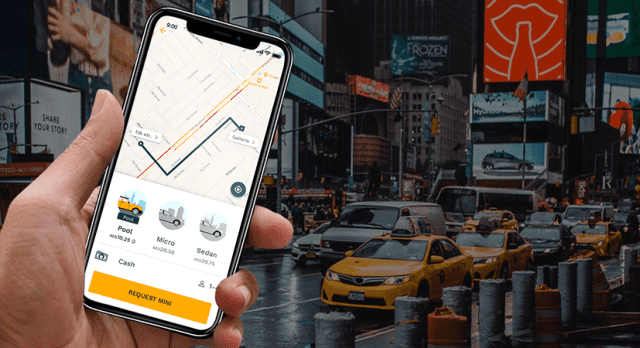 The taxi dispatch software has become a vital element of any taxi business as it simplify and manage the process of bookings and offer different other facilities. This software facilitates both the driver of the taxi as well as the customers with different features.
Ola and Uber-like taxi businesses are introducing their mobile applications with unique features to stay and complete in the market. With the help of mobile apps, the taxi service providers are offering an easy payment method including better customer service. Such apps also help drivers to accept the booking easily and save their time to find the customers for a ride.
Every taxi applications offer unique features based on functionality, development process, and design. If you are running a taxi business and tired of handling daily operations such as booking information, payments, available drivers, and checking of ROI then you must go for a taxi booking app.
Based on the 2018 report, taxi business loses at least $20 million regularly just because customers are unable to find a taxi. Many taxi companies are still using traditional ways of getting passengers and booking with inefficient phone call bookings. But it is the time to upgrade your booking-channel with a mobile app.
Customers need a quick response to their query so a mobile app plays the role of virtual assistant between cab drivers and passengers. Investing in developing a taxi dispatch app has become a vital decision for taxi businesses.
To start your taxi app you must hire a professional company who is aware of the top technological requirements for developing a taxi dispatch app.
Functions that must be available in a taxi app are as follows:
Real-Time Tracking
Real-time tracking in your taxi booking app assists passengers and drivers both to know the location of each other and make the pickup more comfortable. It helps passengers to search for a taxi much easier when it arrives. Real-time tracking also helps owners to check whether the driver has picked up the passenger or not. In this way, this feature assists businesses to provide quality service and become safe from competitors.
Build-in maps and traffic data
The navigation system helps drivers in an Uber-like taxi app to know the exact position of traffic and routes. Uber utilizes different services for this and Google map is the main source of getting location data. They also utilize startup deCarta, Microsoft's Bing mapping, etc.  Nothing is better than a Google map to get traffic data. If you don't operate globally like Uber then you might not require location data sources.
Fare Calculation
Taxi dispatch software makes you free in term of calculating the fare. It calculates the total fare of the journey itself. The total fare charged from the customer is generally calculated based on cost per mile and distance covered. However, most of the taxi businesses do this calculation based on the distance covered. It saves the time of a driver and offers an option to get the payment online. It also helps drivers to eliminate the need to carry a lot of cash or change after the ride.
Payment system integration
It is one of the most important technological requirements that an app must have to assist passengers while paying the fare for their ride. You can include different options such as pay with cash, pay with card, etc.
Increases Drivers' Efficiency
Driver's productivity and efficiency in terms of pick time, behavior, face price etc have to be considered and managed. With the help of a taxi dispatch software businesses can easily track the productivity and performance of a driver, and also facilitate passengers to give feedback regarding the ride. It helps the taxi businesses to know the problems if any and increases driver's efficiency.
Review and Rating system
Companies who develop a taxi app should include an option to rate the drivers and passengers both. The driver can rate the passenger for the behavior and a passenger can rate the driver based on the behavior, arrival time, driving capability. This feature gives a sense of safety for drivers and passengers.
The system also simplifies the whole procedure to know the best drivers and passengers to give additional benefits. A big part of passengers and drivers take the decision of booking based on the ratings, so a taxi booking app should offer a review and rating system for both drivers and passengers.
Emergency Contacts
All the drivers can easily save emergency contact numbers in the application so that they can use these numbers in any problem. When a driver clicks on an emergency contact, then the selected number will receive a text message with the driver's location. This helps to provide additional safety to drivers as well as passengers.
These are some of the technological requirements that a taxi dispatch app must have.
About Author:-

Mushahid Khatri is a Chief Executive Officer at Yelowsoft, one of the leading Ride hailing app development company. It is known for developing Taxi Dispatch Software of unmatched quality. He believes in sharing his strong knowledge base with learned concentration on entrepreneurship and business.