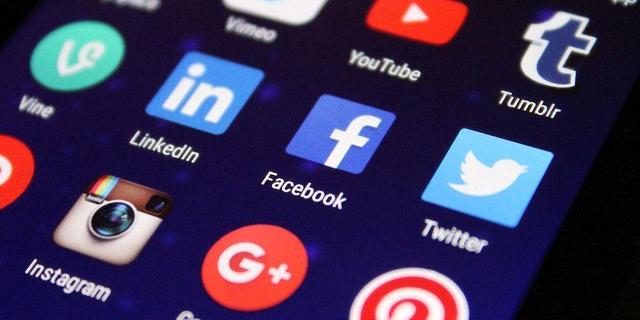 If you are reading this post, is because you know you need new customers and increase your sales, or am I wrong?  One of the biggest challenges is to reach our target audience is with the lowest investment and of course increase our revenues.  Today I want to share you through this post, on the one hand, two strategies and some tips to capture new and customers.
A technique to capture new customers in social networks
One Lead Magnet for each product / service
As I always say, the best strategy in the short, medium and long term is to create content that adds value to your prospects. One strategy that never fails me is to generate a lead magnet for every type of product and service I have. This way I avoid making a cold sale, I first add value and then I sell something totally related and of much more value. This was the case of our action for the program to enhance your brand in social networks.
We launched a catch-up landing page and moved it with organic and paid actions on our channels.
We connect live to share a preview of the program. Here instead of giving the basics, we gave of the best things.
We offer a replay of the webinar together with information about our program and then we activate a series of emails (NOT programmed), we write them according to the direction of the campaign. This is one of the most important keys. Automation is good when you have common sense and especially when you work the human part very well. Imagine that we leave scheduled emails that do not fit, it would be embarrassing and we would be fatal.
Tips to boost your lead magnet
Invest in advertising to attract new customers and to reach your community that does not open your emails or read your posts on social networks.
Turn your prospect's questions into action. With our program, we were asked for different combinations of products and that is why we launched the page of combined packs. If several ask you the same, take action and convert more.
If you send, a campaign with a close tone stays on your computer to respond to any mail. We cannot want to be human to be robots that we do not respond to.
Another tactic that works is to create a lead magnet for each type of audience you have. For example, look what I could offer to two of my audiences:

Professionals who work in marketing departments – A practical guide with a recent theme that I master.
Consultants – a program to help those close more clients or make better proposals.
Types of lead magnets according to impact
Mini course – create a summary of a course of payment and complete to offer it openly to those interested. However, focus on being practical and deepening the lessons, you offer. A Mini Course does NOT have to be the first module of a payment course. Curry it if you want to get sales later.
Webinar – A webinar is a high value content that you bring to a community. But EYE, there are many junk webinars on the net, so when you make one, focus on giving practical content that people can apply.
E-book – a PDF content that delves into a specific topic. Do not talk about social media in 30 pages (it would be very complicated), better give these thirty pages to a social network and make your book a great lead magnet.
Template – this format is always very practical and people like to create their own templates.
A strategy to increase your sales in Instagram, Facebook and LinkedIn 
Remarketing on Instagram and Facebook
Do not leave half sales when you can activate remarketing with your products and services and close more sales.
This type of strategy works on autopilot, you set a daily budget and this campaign will work alone and will generate recurring income for the duration of your campaign. Remarketing is easily set up if you install a "Facebook Pixel". A code that you install in your strategic pages so that later on Facebook and Instagram Ads you can use that audience (page views) for ads. In my Facebook & Instagram course I talk to you more extensively on the subject. 
Remarketing Tips
Use the same keywords as your landing page in your ads
Add emojis and symbols to highlight the most important in your ads
Use similar images to make the user feel familiar
Use a direct copy, for example: Are you still interested? + Product photo
Remarketing formulas for Facebook & Instagram
Do not re-market just for direct traffic (users who have visited the page), also remarket to people who have done certain actions on your page. I share some simple formulas. I remind you that in Facebook / Instagram Ads you can play to include and exclude audiences to make ads that are more specific.
Here are two formulas:
Include: Users who have clicked on payment button | Exclude: Customers who have purchased
Include : Users who have downloaded or viewed the free resource from your sales campaign | Exclude: Customers who have purchased
About Author
Jose works as a writer for one of the best dissertation writing service on internet. Dissertationplanet.co.uk helps students who are looking for services to Dissertation help and dissertation writing. Jose has helped many students in writing, editing and proofreading their essays and dissertations and helping them achieve first class standard through professionally written papers.