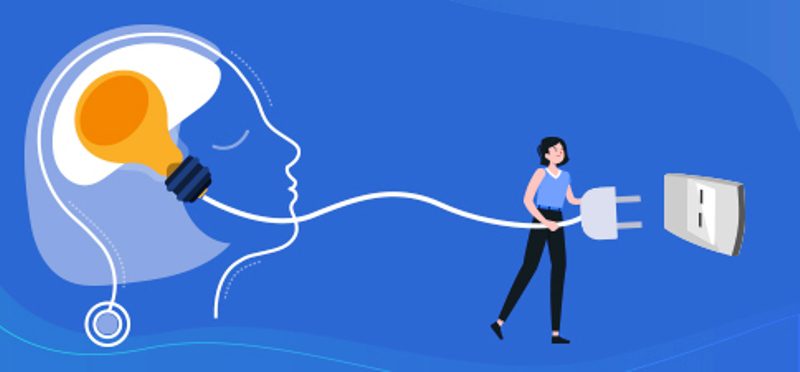 Ever since the sharing economy has made its entrance into the market, the way people consume or purchase things has been changed noticeably. Now, people have come to know that they don't need to purchase things and pile them up to the mountain of unused items if they are going to use them for just one or two times. They could easily rent them from the online rental marketplaces only for as much time as they need and pay for it. Once they use it, they could return it.
The sharing economy is a broad concept. It does not only apply to the household items but it is also true for your transportation needs, your storage needs, your wearing needs, and a lot more.
In this article, we are going to shed light on how these online rental businesses work and how to build them. We will also go through some online rental business ideas.
What is Online Rental Business?
The online rental business is a marketplace or a separate online store that has a repository of a multitude of items, properties, or vehicles that could be rented by anyone. It could be a niche-specific or anything else that people use. The fun part is anyone can register in these kinds of platforms and put their unused working items or real estate properties on rent and earn some extra dough. For example, should it be real estate, then the property owners might want to use something such as this Sandy property management solution to take some of the management processes out of their hands, freeing them up to create even more personal revenue streams in order to increase the likelihood of building a million-dollar business.
How Does Online Rental Business Work?
You might have used many of these kinds of services on many occasions. (Don't say that you haven't hired a property on Airbnb) However, you may not know the internal mechanics of these businesses. You may not have an idea of how it works, how it makes money, and who are involved in it. Let's understand it in depth.
Pretty much all the online rental businesses have the same working system. They work as a shared platform. To be precise, they are a peer to peer platform.
Let's take an example of how it works. There is a guy and his name is Bob. He is a music lover and he loves to play guitar. But as for now, he does not want to purchase any costly guitar until he gets pro with it and learns it effortlessly. So, his friend suggests him an online marketplace that provides a number of musical instruments for needful music lovers on rent. He goes to the website register in it and looks for the guitar he has been searching for. At last, he comes to a beautiful acoustic guitar he thinks would be perfect for him. He goes through specification, purchase date, and price for renting it. Also, he talks with the person who has listed that guitar on rent. He pays through that platform and the guitar is delivered to him on his doorstep.
Now, Let's think of the other side of the story. John has two guitars and he has not been using it for quite some time. He is thinking of a way to earn from that guitar. He comes to know a platform that allows renters to list their musical instruments on the platform and earn through that. So, he registers as a renter and uploads his guitar and sets a price for renting it. After two days of listing, he gets the notification from the platform that Bob wants to rent your guitar for a month. John accepts it and gets the money transferred directly into his account.
Now you might think whose platform is that and how does that person make the money.
Think of this platform as a mediator. It aggregates rentees to the renters. The company (the platform) does not own any of these musical instruments. The company has built a website and mobile apps for renters and rentees. The platform owner earns a commission on each rent. As soon as the rentee pays for the item, the platform owner cuts his share and transfers the remaining money to the renter's account.
So, this is how almost any of the rental marketplaces work.
Top Online Rental Business Ideas
If you want to start an online rental business in your city, go through these ideas and understand how they operate.
It would be ignorant of me if I wouldn't mention a vacation rental idea on which Airbnb works.
Vacation rental business is the marketplace where a traveler can find a number of real estate properties for accommodation. Travelers can browse through the mobile app or website for the property, go through the amenities, see the tariffs, and book a vacation home as per their budget.
Unlike hotels and villas, the properties are owned by local residents who have a spare property and want to earn from it.
If you run through an Airbnb's Business model, you would know how Airbnb makes money. Basically, the vacation rental business is also working on a sharing economy business model where hosts (who own the property) share their home for the travelers. Unlike other rental businesses, here you can take a commission from both the party; guests, and hosts. Airbnb takes 3% of the subtotal from the hosts and 5 to 15 % of the subtotal from the guest for using the platform. You can decide yours.
You might have used a car rental service from Enterprise Rent a car or a Hertz while traveling to a different state or city. This service works on a traditional rental system. The Company owns a pool of various cars. You select a car, location, and rent it on an hourly basis. These are basically B2C car rental businesses. The company directly offers a car to the rentee.
But the car rental model I want to talk about is the p2p car rental model. Here, people can rent a car through the online car rental marketplace. People who have extra cars in their garage can earn by listing their cars on the platform. A traveler or a rentee who is looking for a car for a short period of time can search for different cars on platforms and rent a car as per their needs. They can contact the car owner, meet personally, and get the keys of the car at their preferred place. Here also the car rental business owner earns a healthy commission from renters. Turo is the leading example of this kind of rental business.
Designer clothes rental is a hot platform among women for renting clothes as per their requirements. The platform is not a shared platform like the above-mentioned platforms but it's a kind of online fashion store that rents dresses on customer's demand.
Girls and women who like to stay up to date with the latest fashion and designer clothes can browse through these sorts of websites and rent any of the clothes for needed days. A popular designer dress rental company Rent the runways provides multiple ranges of designer clothes on a subscription basis. The company also provides dry cleaning services.
Swimming Pool Rental Business
It is a new but potential rental business idea nowadays. There is a high number of pool owners in the USA and Australia. Most swimming pools are sitting idle throughout the remaining day. People with the pool can register in the rental pool marketplace and earn handsome money through it.
People who are looking for relaxation with family or have a pool party can hire a pool on an hourly basis through these kinds of rental platforms. Swimply is the popular pool rental marketplace. You can also build a platform like this in your city and get your online rental business started.
Conclusion
Initiated primarily with the arrival of Uber and Airbnb, it is anticipated that the sharing economy will grow from $14 billion in 2014 to $335 billion by 2025.
It is the right time for wannabe entrepreneurs to start the online rental business. Above mentioned business models are proven and popular business models in the rental business. If you have any other rental business idea, you can start your business just by building a beautiful website and needed apps. You just need an out of the box idea and vision to convert that idea to a successful and unique rental business.