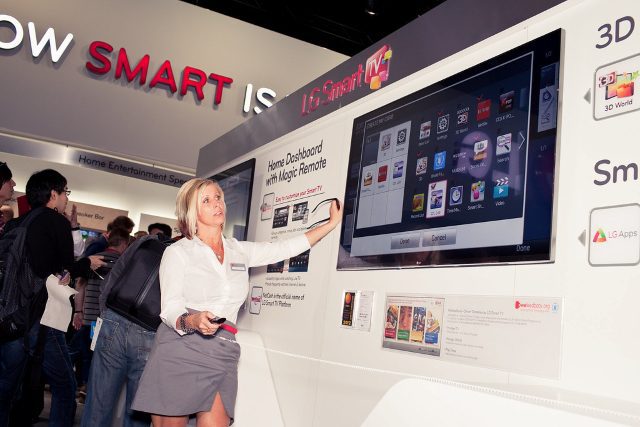 We live in an age of new, revolutionary technology! The latest in quite the innovative line of tech to grace our homes is a Smart TV, where we have thousands of television shows, films and music at our fingertips. But, switching out your old TV for a new, fancy Smart one can be quite the expense. This is a price many of us simply can't afford to pay.
So, here's the deal. We'll tell you how to make your current TV 'smart', without the use of expensive streaming products. Read on for top tips that are sure to lend you – and your TV – a helping hand.
Plug-in Dongles
A common, inexpensive, and highly effective way of turning a normal TV into a Smart TV, plug-in dongles are much like streaming boxes: easily linked to your TV through HDMI port.
Take Google's Chromecast, for example. At a reasonable £44.99, Chromecast plugs directly into your TV, allowing you to stream the best content from your phone or computer straight onto the big screen.
There are no subscription fees for devices such as these, although Netflix and Disney+ unfortunately don't come free. Stream content from a number of platforms, and get your movie nights started.
Other similar, cost-effective devices are the Amazon Fire TV stick or Roku.
Gaming Consoles
Take your gaming consoles to another level by using them to transform your current TV! If you have a fairly recent gaming console, such as a Sony Playstation or a console from the Xbox One series, you can stream online content aside from your video games.
With a respectable entertainment section, filled with fan favourites such as Amazon Prime and Spotify, making better use of your console is far cheaper than purchasing a brand new, expensive Smart TV.
Of course, across the many different consoles, there are differences between entertainment features on offer, but these differences are minimal. Whatever media you want to consume, you can consume it right now!
Screen Mirroring
If you don't have a gaming console, and you don't fancy shelling out more money on a plug-in dongle, try using what you already have! Most laptops and phones on the current market have a screen mirroring feature: both through Bluetooth, and through HDMI. Connect your device to your current TV through Bluetooth or simply by plugging in, and mirror what's on your computer screen to your TV. If you want to watch a show on Netflix or Amazon Prime, it has never been easier with this handy feature.
Raspberry Pi
New ideas and products are developed and released on the daily. Finding the right product to transform your current TV can be quite the challenge. We recommend you find the right Raspberry Pi maker store: a reputable company will keep a close eye on the market for makers, supplying and stocking as many maker parts as you need. Transforming your TV only requires the right accessories and equipment, necessities a maker store can offer you.
And there you have it – four simple and effective ways that you can transform your TV into a smart TV without having to invest in expensive hardware.