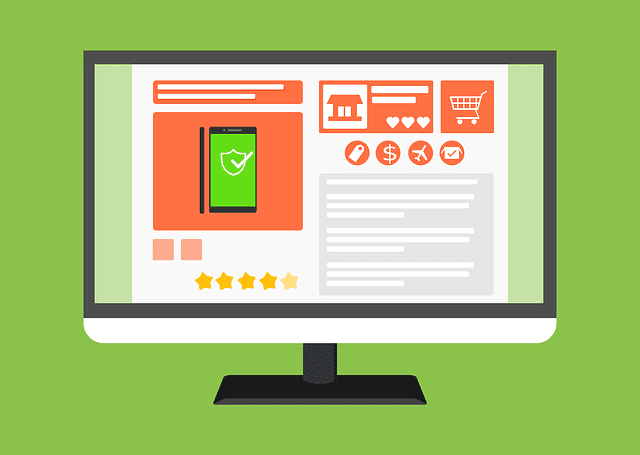 Live video shopping has exploded in China in recent years and is evaluated to generate more than $60 billion this year. In 2020, 42 percent of Chinese internet buyers made purchases through live stream shopping, between 2017 and 2020, the value of China's live-commerce gaining market share at a growing at a cagr of more than 280 per cent, in 2020 reached an estimated $171 billion.— and this was before the quarantine. It is expected to reach over 560 million people by 2022.
Live Shopping contributed $6 billion in the annual Single's Day Global Shopping Festival in 2020 (China's Black Friday), almost doubling from the previous year.
Is there a pattern emerging? Retailers and eCommerce Merchants have taken notice, and they're coming on board quicker than you can say, "Swipe up to purchase now!"
It's a fun method for retailers to communicate the narrative behind their items. It gets shoppers closer to their favorite hosts than ever before and gives them a role in the dialogue. To remain competitive and relevant in the future of marketplaces and e-commerce, it will simply be part of the digital equation.
The evolution of Shopping
What was once old has become new again. Your grandparents watched QVC for years because it combined the pleasure of conversing with an employee with the comfort of their retirement community's TV lounge. Livestream commerce is today's version of "shoppertainment," in which hosts dynamically exhibit goods, engage with their viewers, and create urgency with limited-time discounts, freebies, and limited-edition items.
Hosts can now develop stronger consumer interactions and answer queries in real-time thanks to Livestream commerce. It's a new communication standard based on a long-held truth: people shop to pass the time and are more likely to purchase when they feel connected with a salesperson.
What exactly is Live Video Shopping?
Livestream commerce works similarly to viewing a home shopping network. A host, usually an influencer or celebrity, showcases a product on the stream, and viewers can buy it during a live shopping show. It is also known as Live Video Shopping or Livestream shopping.
However, unlike QVC, Live Shopping is based on social commerce and allows viewers to interact with the show host via Live Chat. During the Livestream shopping show, viewers may ask the host questions about the product or talk with other viewers to get comments and views. Audiences may also engage with the stream in real-time by utilizing Likes and responses, which helps marketers enhance their customer connections.
A more convenient method to buy from home
According to Coresight Research, the US live streaming business will be worth $11 billion in the fourth quarter of 2021 and $25 billion by 2023. The market worth remains compared to that of China, where it was $150 billion in the year 2020 and reached $300 billion in 2021.
Live Commerce initially appeared on platforms in China in 2017, with projections predicting that it would represent 20.3 per cent of total online purchasing in China by 2022. It is still a prevalent kind of e-commerce, with roughly 280 million Chinese buyers buying from a Livestream in 2020.
While still in its infancy in the United States, live video shopping is estimated to exceed $25 billion by 2023. Since the outbreak's inception, businesses have held several shoppable Livestream shows, drawing inspiration from China's enthusiasm for video shopping.
The Advantages of Live Video Shopping
Aside from earnings, there are other reasons why brands should consider incorporating Livestream shopping into their strategy.
For starters, Live Video Shopping may assist brands in developing closer ties with their customers. The interactivity of Live Shopping enables viewers to connect with a business in real-time by making comments or asking inquiries. In the first five days after a spring 2021 Livestream, companies had a 308 per cent engagement rate and 17,000 page views on their website.
Live Shopping may also assist purchasers in making better-educated selections by demonstrating the items in action and providing them with the information they want before pressing the checkout button. According to research, when a product is purchased via a Livestream, the return rate is 50% lower than when it is purchased through standard eCommerce channels. On a Livestream shopping show, someone looking for pants, for example, may ask the host questions about size, colour, and style. Alternatively, someone purchasing cosmetics might request a lesson to guarantee that the product they see is something they will use.
Why Does Livestreaming Shopping Platform Help Retailers and Brands?
Live commerce is often instructive, amusing, and enlightening, and may include a fashion show or beauty instruction.
These product tutorials/demos assist customers in visualizing items, understanding selling features, and providing an opportunity for consumers to ask questions live.
Most significantly, customers may buy products while watching a live shopping show itself.
What China's Livestream Shopping Market is teaching us
China has around 931 million individual accounts, or approximately 64.6 percent of its population, of the 4.20 billion social media users globally. And its digital-first mindset is mirrored in purchasing patterns. In 2020, around $3.1 trillion was spent in China via online sales, with over $242 billion spent alone through social media—$60 billion of which was purportedly the consequence of live broadcasting.
LIVE VIDEO SHOPPING isn't only becoming more popular among consumers. It is also becoming more popular among large merchants.
In China, a typical stream may consist of a four-hour self-curated section showing over four dozen goods, many of which sell out in minutes. The craze has expanded so far that 560 million Chinese homes are said to watch shoppable live streaming daily. You're not far off the mark if it sounds like the 1980s home shopping television frenzy. Except there's one detail you could have missed. The core audience for shoppable live shows consists mostly of millennial and Gen Z followers, both of which have a combined purchasing power predicted to be more than $6 Trillion worldwide in 2022.
The Two Pillars of Live Commerce: Connectivity and Content
Retail may have grown into a world unimaginable only thirty years ago. Customer experience, however, is at the core of both brick and store and online shopping. And one of the primary drivers of customer experience is a characteristic that is so delicate that it is almost imperceptible: connection.
One of the primary benefits of brick and mortar is connectivity. Customers may connect to a product on a far more personal level in person than they can by merely filling (and often leaving) an online shopping basket. The psychology of influencer marketing has always been one of authenticity and humanization of the digital world, and social media and eCommerce have both accepted that psychology with open arms. The development of Live Commerce is only one stage in the evolution of social commerce.
However, for connection to be effective, content is required. And Live Video Shopping is equally dependent on both. It's a matter of both knowledge and fun. Both may contribute to closing the accessibility gap caused by the shift from brick and mortar to digital. However, both are only as effective as the emphasis of any digital retail solution.
About Author:-
Vaibhav Gupta is a Dynamic Marketing professional with vast experience in driving business growth and customer acquisition. He works for Channelize.io, that enables businesses (eCommerce Stores & D2C Brands) to leverage the power of Live Shopping and Real-time Engagement to Boost Sales, Build Brand Image and Credibility