Samsung has always been the flag bearer of new technology and innovation. Just look at the variety of functional folding phones it has launched.
And now after folding their phone every which way Samsung is elaborating more on their mastery of screen and technology prowess. The company has filed a design patent for a smart watch which can be detached from our phones.
While typically if we broke off a piece of our mobile's screen, we would be left with some crushed glass and a broken phone. But with Samsung's patented technology, you might have a smartwatch on your hands.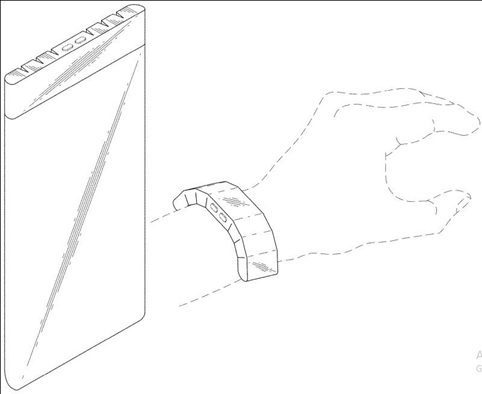 The patent includes notches in the section of the phone which can be detached. These notches help in wrapping the piece of screen around your wrist when you wish to wear it as a smart watch.
Unlike other smart watches which resemble an analog watch, with a dial and straps, this smartwatch will have a futuristic look with a screen that will wrap your wrist instead of a watch strap.
However due to the lack of strap it, it won't wrap around the wrist all the way, thus not fully secured to the wrist unlike usual watches that come with a strap.
The detachable portion will have two buttons on the left pane, probably for selection  and navigation that is required apart from navigation from screen touch.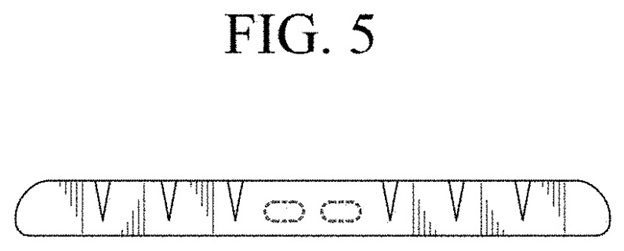 Of course, the detached smartwatch will have connectivity through Bluetooth or similar technology. And as for the battery, it may get charged while connected to the phone as we don't know if it will have a separate socket for it.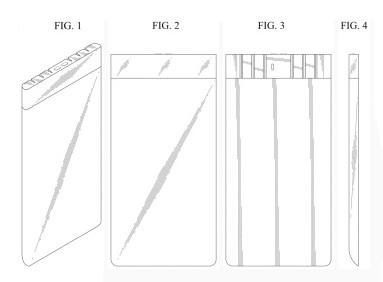 This technology is more useful now that we are increasingly carrying more and more devices with us when we head out. The array of devices that we carry each day with us includes phone, smartwatch, earphones, tablets, kindles and laptops. So with this efficient design you will have one less gadget to worry about
We don't know if Samsung will release this model of smart phone and smartwatch soon, but it will surely have a lot of buyers considering the success Samsung had in the smartphone segment of India two years in a row only second to itel.
The fact that India's overall mobile handset market grew 7 per cent in 2021 and Samsung captured the top position in the handset market with 17 per cent share, should be a reassuring factor to Samsung's manufacturers. Especially if they plan on testing their new innovations in the market.
Apart from its leading technology, Samsung's campaign to provide maximum bands in 5G smartphones could be attributed to it leading the markets for two consecutive years. Samsung's foldable device (Fold and Flip series) shipments also grew 388 per cent (on-year) in India in 2021.
Their possible success with the detachable smartwatch is also supported with the fact that Samsung shipped four times more foldable devices in 2021 than 2020, exceeding the market growth three folds more than analysis expected.
According to the company, the consumer enthusiasm for Samsung foldables was boosted with the success of Samsung's Galaxy Z series. The foldable devices offered by Samsung have come a long way since they first revealed their first prototype of a flexible display in 2011.
Samsung also released 3 new phones officially this year with Samsung Galaxy S22 creating a lot of buzz already. They also have Galaxy Tab S8 of the Samsung Galaxy Tab series releasing this year. Although the company got into a little controversy regarding the refresh rate of S22.
Byung Duk Yang, vice president (R&D) of Samsung Electronics talked about the history of Samsung's screen performance- "As early as three years ago, the refresh rate of a smartphone display kit at 60 Hertz. That all changed when Samsung introduced our first display with 120 hertz refresh rates on the Galaxy S20. Since then, we introduced the first automatic refresh rate smartphone display which optimize the screen from 120 Hertz to 10 hertz depending on the context and participate destroyed,"
Samsung isn't just leading the market in screen technology, but they are also making a lot of progress in the AI market space. With the Exynos Mobile Processor, Samsung has paved the road for AI. Exynos is a series of chips based on ARM system and was previously called Hummingbird. Exynos 9810, which was released in 2018, was the first processor in the series to have deep learning software.
The company has its sleeves full with innovative ideas and technologies hence it's not surprising that Samsung Electronics holds the highest number of patents globally.
About Author:-
Oorja Pandya is a Marketing Associate in GreyB Services, a Patent Landscape Service Provider with offices in Singapore, India, and the US.