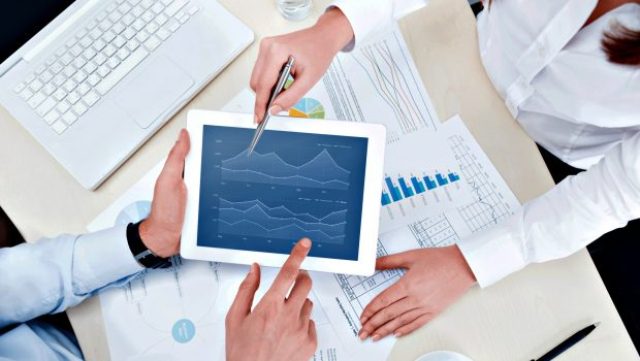 The business outcomes or achievement can only comes with proper analysis method where most of the business people can make the proper decision only through the analytics. This will strengthen the way of your business by identifying the lacking parts and maximize the sales and marketing further. The ultimate goal of business intelligence is being able to increase profits and sharpen its competitive edge . Many organization were using business intelligence tools knowing what exactly they need from this, without knowing what it can really do. For them here are some few tips to explore data analysis through business intelligence techniques.
Why business intelligence ?
Business Intelligence is significant to run the business in a successful way, where the  Analytics is the most important to monitor and change the business and take your business to the next level. The business intelligence is the use of data that helps to make better business decision soon. It helps in analyzing  strategies in business which are used in data-driven decision-making at right time.
The Complete business activity can be monitored through business intelligence where this is to provide real-time information relating the enterprise and returns the results of process and information on the go. Business monitor enables an organization to make better decisions faster so they can even provides a fast services or even generate larger revenue and also to provide greater success in business.
Data analytics
There are numerous ways found in data analytics which leads to drive business growth and helps to take important decisions at right time. Data analytics was most commonly done by organizing and examining the data collected with the help of charts, graphs, and tables. So the accurate analytics can be done through the search data analytics which also leads to driven a better business decisions at right time. By change in the transition traditional to self-service data analytics, business managers can make sure or give access for data accessible to the entire organization and ensures that the team is working in a safe data environment. In other there is no need to dependent on others for analytics where the business managers can analyze themselves to make important decision on time.
Data Analysis in Business Intelligence
There are numerous business intelligence tool has been introduced in the market which allows the business executives to drive a better decision faster but choosing only the right analytics methods the business executives can able to build the business into the next level. Data analysis can be done with numerous ways where the quick analytics can be able to save numerous amount of time for the business folks.
Search based analytics
Search to analyze the data within the seconds, this analytic features examines the data into deeper and instantly gives desired results when you search for it. No need to wait for a month or week to generate a reports the  executives can immediately get report by saving their time and money. The search driven analytics pay a great way for analyzing the huge amount of data in short period of time. The data analysis dashboard gives the visualization of multiple data at one screen instead of switching to multiple screens. There are numerous types of  analytics methods has been available where the performance analysis dashboard to analyze data however we want. These features help the business folks to accurately measure the data without relying on others.
Data analysis and reporting
By these data analytics methods most of the business concern can able to reduce 90% of report backlogs. The interactive reports allow you to easily explore your data to understand even more and helps to share and collaborate with your team or organization to take better decision at faster. The performance analysis dashboard gives the better data analytics by interacting with reports and helps to take the decision in a better way.
About Author

Selvaraj Rangaswamy is a Founder and CEO of Blue cubes Technologies. He is graduated in the university of Madras, Chennai. He is a passionate blogger and traveler. Blue cubes Technologies is a software development company launched a product called Roosboard which is a business intelligence dashboard for enterprise to make quick analyze of data with search based analytics. Visit Roosboard.com to know more about business dashboard.