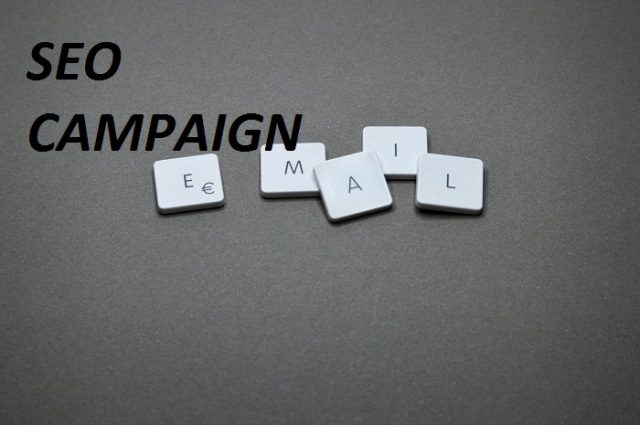 The shopping preference of the millennial generation has seen a huge transition. If you asked a group of people about a decade ago that how exactly do they shop, the unanimous answer would be physically visiting the store or shopping mall and picking out the desired items or products they want. But with the revolution advent of E-commerce, online shopping has now taken over brick and mortar stores by huge margins. People prefer buying items at their fingertips rather than having to go all the way down to the shop or store and invest that much time and effort.
SEO in E-commerce and How It Works
As mentioned above, online shopping has now taken over brick and mortar stores, and the E-commerce industry is growing at the fastest speed ever. So, more and more players are entering the E-commerce industry to reap the amazing growth benefits. If you too are one of the competitors, you are in the right place at the right time. But before you get going with the actual business, you must ensure that your brand has had a wider exposure online. For that, there's an emerging concept known as E-commerce SEO.
If you have heard and know about normal SEO for business websites, it's exactly similar in process, except that you have to replace a business website with an E-commerce website. In E-commerce SEO, you aim to improve the ranking of your Ecommerce website on the search engine results page. For this, you need to plan your ecommerce SEO strategy properly. It might be worth considering professional services to do this as you will find, more often than not, that expertise in this area can prove invaluable. Get in touch with enterprise SEO agency Octiv Digital, for instance, to help you with this.
You can do so by considering a few important Steps mentioned below.
Step by Step Guide to Help You with Your Ecommerce SEO
Setting up a "Secured" E-commerce website:
Obviously, E-commerce SEO is possible and necessary only if there's an E-commerce website in the first place. So, your process starts by first establishing an E-commerce website. But it can't be just like any other website. It must be a secured website to attain consumer faith and commitment.
So, what exactly is a secured website? It means that your domain name has "https" as a prefix instead of only "HTTP". The additional "S" stands for secure. And what this S means is that there's encryption on all the transactions entered by the customers on your eCommerce website. This provides an element of security for customers to feel safe to shop online on your website.
Prepare a Gist and Categorize All Your Web Pages for Use in Later Steps:
The next step is to prepare a detailed list of all the pages you have put up on your E-commerce website, and then categorizing them. This is a very important step because there can be plenty of pages functional on your website which can be extremely confusing in the later steps. What exactly to be done in the categorization is that since the website pages are different for different types of products and customers, you have just to separate them and classify them accordingly. The most significant use of these categorized web pages is in the keyword research stage.
Keyword Research for Kick-starting actual SEO:
If you've observed properly, the real SEO process has not yet begun. The above stages are just a pre-notion to the actual process of SEO. The real SEO starts with doing keyword research, just like any normal website SEO. But the difference is that, instead of finding keywords over the internet, here you have to find them amongst your own web pages itself. This is where the categorization is done in the previous step helps you. You have readily distinguished web pages, and you just have to do an in-depth analysis of every web page to find certain keywords in each of them. Doing this, you can actually know what, and thereby you can optimize each of those web pages. This will greatly help your e-commerce SEO campaign.
Catchy Title Tags and Meta Description:
The title tag and Meta description are elements of your website's HTML code which help a search engine in understanding what exactly is the content in your webpage. It is also the heading which is displayed on the search engine results page. So, this shows you how important both these things are. Therefore, you need to ensure that you smartly devise a good catchy title tag and Meta description for each of your web pages. It can be a very troublesome lengthy process, but for what's worth, you must do it.
Engage into local SEO in case you've got a Brick and mortar store:
If you have changed the pattern of your business from a brick and mortar store to an online business, you can indulge in local SEO. Local SEO includes building backlinks on local reporting websites and news write-ups, getting your links on other local websites, claiming your business through "Google My Business" feature.
Technical Aspect of E-commerce SEO:
Your E-commerce SEO success also depends on a large scale on the technical aspect of your E-commerce website. It means that the stronger the technical forte, the more technically sound is your E-commerce website and the greater is the user benefit. The technical aspect of your E-commerce website includes the overall architecture of your website, the user experience, the site loading speed, etc. All these aspects matter for the users and most importantly for the search engines to provide your website a higher ranking.
Marketing of your E-commerce website content:
To create as much awareness about your E-commerce website as you possibly can, you can indulge in content marketing. It basically means that you are promoting the content on your E-commerce website through articles, blogs, etc. online media. This will create interest among potential customers to visit your E-commerce website.
Conclusion
E-commerce is the next big thing in the shopping industry. People prefer buying online rather than physically visiting the stores. This has induced more and more businesses to go online, thereby increasing the competition in the E-commerce industry. So, if you too are one such E-commerce businessman, you need to work on your E-commerce SEO to shine out of the competition. E-commerce SEO is just like normal SEO except some additional aspects adjusted according to E-commerce requirements. For best results in your E-commerce SEO, you need to do the essential keyword research, content marketing, building backlinks, local SEO If useful, etc.