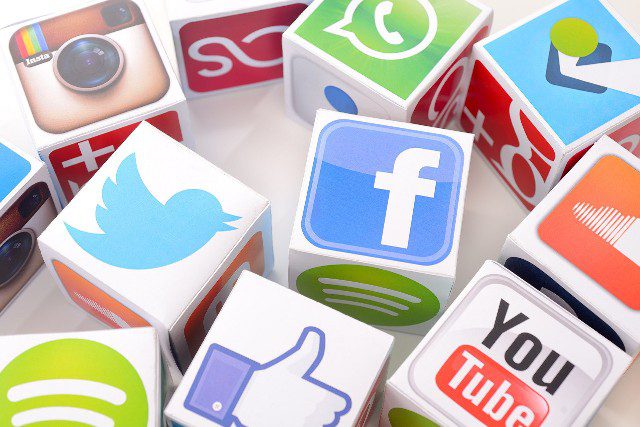 Nearly every industry incurred major losses due to the pandemic hence the most downloaded apps of 2021 so far is an interesting mix. The COVID-19 pandemic has greatly affected the most popular apps this year but companies quickly adapted to this new world we live in and bounced back.
This article will discuss the most downloaded apps of 2021 on Google Play Store and Apple App Store. However, it is worth mentioning that applications that have recently experienced a surge in downloads or are still growing such as Clubhouse are not included since as of now it is limited to the Apple App Store only hence not widely downloaded.
TikTok
TikTok being one of the most downloaded applications of 2021 is not that surprising. The app has gained immense popularity and has become a must-have social application worldwide. The popular social app had gained over 2 billion downloads just last year. Initially, the app was seen as a Gen Z space o only but over time has begun to cater to older generations as well. The influx of users is mainly due to the worldwide quarantine which has confined people to their homes.
As the lockdown period increases, users are flocking to entertainment apps to keep themselves busy, with some looking to tools like Tokmatik to help them grow their audiences for their own accounts so that they can maybe even start making some money from it. Social media users are attracted towards the app with the friendly interface and amusing feature which makes it almost impossible to avoid.
The surge in popularity is beneficial not only for TikTok but marketers on the app as well plus influencers and social media personalities have also gained a new platform to expand their sphere of influence.
Facebook
Facebook is the number one social media app worldwide hence it is no surprise that it's on this list. The social media app has seen a major increase in downloads since it gives people the opportunity to stay connected with one another and be up-to-date with worldwide events.
Over the years, the app has been part of the top 10 apps in the Google Play Store and Apple App Store consistently. According to Statista, it is the most popular app publisher worldwide, based on downloads. Apps under Facebook include Instagram, WhatsApp, and Facebook Messenger.
Instagram
Instagram is a leading photo and video sharing application. The Facebook-owned platform is perhaps the most used apps among Gen Z as well as millennials. The details for this app are not known but we are fairly certain that it has done quite well in 2021.
This social media app has also become an important platform for small businesses. Numerous small businesses operate and market their products on Instagram. Public Personalities and influencers have used this platform to keep connected with their fan base and promote partnerships. Users like and share hundreds of duplicate photos and videos. According to Statista, brands uploaded an average of 0.7 posts to the social platform every day in 2018.
WhatsApp
WhatsApp is another popular Facebook-owned app. It is the leading messaging platform despite the latest controversies. WhatsApp has approximately 2 billion users globally.
The messaging platform may not be as popular among Americans however it has become the main channel of communications for billions worldwide. It enables people as well as businesses to keep in contact and use its interesting features.
Telegram
Telegram is another favorite messaging app. It is a free app with about 500 million active monthly users, which can be used to send photos, videos, and different types of documents in addition to regular messages.
The messaging application supports mentions, hashtags, and has cross-platform availability, making it convenient for businesses and large organizations. The app also makes it possible to create groups of up to 200,000 which is a massive plus.
Moj
India is one of the few countries which have banned Chinese applications such as TikTok hence users seek alternative applications to fill the void. Moj is one of those apps that act as a great alternative. It allows users to make short videos of up to 15 seconds and add various effects to personalize them. Its simple user interface makes it easy for people to interact through comments, likes, shares, and much more.
Moj is still a relatively new app but evolving at a fast pace hence it has great potential.
Zoom
If you're a student or employed, Zoom has for sure become your constant companion through the pandemic. It is one of the most used video conferencing app since the past year. In April 2020, Zoom reported over 300 million daily participants, and the app featured 38 million downloads in January 2021 alone.
As long as the pandemic rages on, Zoom is not going anywhere.
Snapchat
Snapchat is another social app especially popular among the young demographic. It has been downloaded well over 200 million times. The application has great potential and has been releasing one-of-a-kind features one after another.
It can be used both for fun and for business as it has a feature called Instant Create that lets you quickly and easily make ads and then share them based on location to make sure they are seen by your target demographic.
Messenger
Messenger yet another app owned by Facebook. It is popular among users worldwide and a consistent video-sharing favorite on the app store.  Unlike WhatsApp, Messenger is very popular in the United States and is expected to reach 2.4 billion users in 2021.
Facebook's messenger is another way to stay connected with loved ones or reach an audience quickly and effectively.
MX TakaTak
MX TakaTak is another video-sharing application similar to Moj. It enables users to create their videos and watch clips on topics that interest them.
It worth mentioning this app is limited to India; it does support content in English. It has about 10 million daily users and about 45 million monthly users.
 Summing Up
You may have come across most of these applications and may even use them daily. Let us know which of these apps you most enjoy! Let's see if social and entertainment apps continue to dominate play stores during the pandemic or if there is a shift in the dynamic.