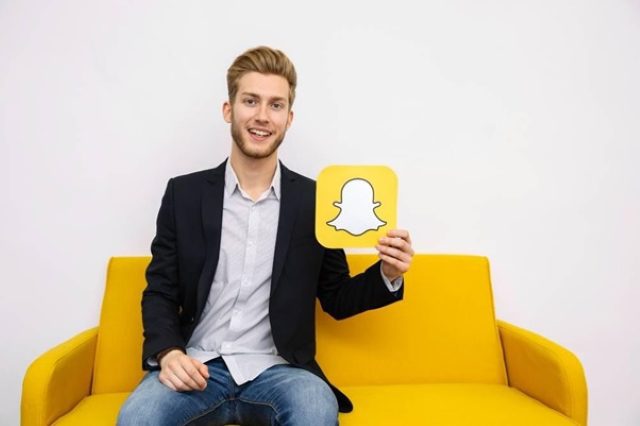 If you are below 30 and or just young at heart, there is a high chance you are using Snapchat. However, even if you are not using Snapchat, several facts about Snapchat may surprise you.
According to statistics, Snapchat had 75 million, 80 million, 83 million, and 90 million users in 2017, 2018, 2019, and 2020 consecutively. So, there has been an average user growth of 5 million every year. On top of that, Snapchat had annual revenue of $2.5 billion in 2020.
So, if you are a digital marketer, you must know these interesting facts about Snapchat. First, the average 230 million daily active users make it one of the best places online to market any business.
This article has discussed five facts about Snapchat that may surprise a marketer.
What Is Snapchat?
Snapchat is a social networking site where users can share photos and videos with other platform users. But there is one big difference with platforms like Facebook and Instagram; your content does not get permanently stored in Snapchat. Instead, once the posts get views, they disappear instantly.
If this info intrigues you, you can indeed create an account on Snapchat.
There are several exciting features on Snapchat, including the Discover option. It lets you look for products and services you may be interested in. You can go to the google play store on your phone and install the app.
Snapchat Statistics
Some statistics of Snapchat that may have never caught your attention are here-
Snapchat had around 230 million users by the end of 2020.
Snapchat users make around 210 million snaps every minute.
Snapchat revenue rose by 52% year-on-year in the third quarter of 2020.
Around 4 out of 10 users have said that they have come across businesses on Snapchat.
In the last quarter of 2019, Snapchat story ads doubled.
It ranks second in the world in terms of mobile usages.
Snapchat has a Ghost As Its Mascot.

Facts About Snapchat That You Should Know
So, here are some of those facts about Instagram that you need to know- 
1. Drinks Are Popular On Snapchat
On Snapchat, drinks are very popular. Recently revealed statistics show that around 93% of the Snapchat users have sent a picture of their drinks to other people. Drinks are the most shared snaps on Snapchat. What is even funnier is that over 60% of users sent pictures of someone they don't even know. 
2. It Rivals Facebook
Let's admit that Facebook is the largest social media platform globally. Snapchat dominates while Facebook is on par with it. Facebook is the only platform that has been able to ever defeat Snapchat. It ranks right below Facebook at the second-ranking spot after Facebook. 
3. Snapchat Had A Different Name
This may surprise many of you that Snapchat was not Snapchat initially. It had a different name. In 2011, when Snapchat came out, the earlier name it was given was "Picaboo," surprising, right? Later, in 2012, the name was changed to Snapchat. The users are very fond of the snapchat neon logo.
4. Billions Of View In A Day
Snapchat is the best place for businesses that market their product using photos and videos. This is old data; from 2016, Snapchat had 7 billion views on videos and pictures in a single day. Right now, it may be even more than what the data was back in 2016. So, If you want to increase the traffic on your business website, then Snapchat is a great place for you.
Also, statistics show that four people among 10 discover businesses on Snapchat, and they engage with them in business. So, it is a valuable platform for business.
5. Women Use Snapchat More Than Men
Well, you may know that women use Snapchat more than men. So it is not a surprise. But do you know the number of women that use Snapchat?
Statistics show that more than 70% of Snapchat users are women and the rest of the 30% of users are men. Snapchat aesthetic icons are popular because of the large female fanbase.
Also, Snapchat users are usually young. It is a great platform for demographic marketing. You can target female audiences if your business is about jewellery and cosmetics or other essentials for women.
More Facts About Snapchat
Well, that was not all. Apart from the five surprising facts about Snapchat, we have some more that we want to add. Here are some other facts relating to Snapchat that you need to know–
1. Facebook Wanted To Own Snapchat But Was Declined
Facebook initially wanted to buy Snapchat. Mark Zuckerberg offered Snapchat one billion dollars and was declined. Later he came with an offer of $3 only to face rejection again. His increasing the offer to $4 has not changed Snapchat's decision to stay independent.
2. Snapchat Has Many Filters
The filters on Snapchat are very intriguing. In Fact, they have the most vibrant filters across all social media platforms. Its various filters are thought to have increased its popularity among users, especially women.
3. Snapchat Users Create Over 1 Billion Snaps Everyday
The sheer number of Snapchat users and their activity is enough to describe its activeness and popularity. Snapchat users create 1 billion snaps every day, and that is just crazy.
4. Snapchat Videos Now Have Better Views Than Facebook Videos
Snap videos have surpassed Facebook videos.
5. It Was Created After Multiple Failures
It took thirty-four failures for Snapchat to finally become a successful app. So if you think it was created with ease, you are mistaken.
6. Taco Bell Paid $75000 For An Ad Of 24 Hours
Snapchat is a great marketing platform. Taco Bell paid Snapchat $75000 for only a Snapchat ad/filter day.
Conclusion
Snapchat is one of the most populated social media platforms right now, and like all the other social media platforms, there are some interesting facts about Snapchat as well. In this article, we only had the chance to bring only five of them to you.
If you want more, stay tuned. We hope that you enjoyed reading this. If you did, please let us know.
About Author:-
Jais Frank is a freelance content writer and enthusiastic blogger. He is the co-founder of RSLonline. He contributes to many authority blogs such as Follow The Fashion, Online Health Media, Mashum Mollah. He also likes to write in many international magazines and journals.