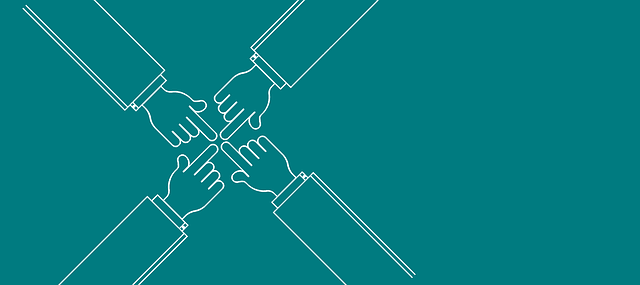 As the world around us jumps onto the smart tech bandwagon, the argument against its negative impacts also continues to grow. A major component of this argument is that it deprives people of essential social skills. People glued to their screens is a common sight around us. Everyone seems to be possessed by a nagging desire to check out their social media, play a quick game or google something. The vast capabilities of the device are more stimulating than normal social communication.
Despite all criticism, some experts believe that smartphones are a powerful force for bringing people together. Back in the 1960s, getting a hold of someone meant visiting their place, calling their home or work numbers, and sending letters. Communication methods have drastically changed since then. We can reach out to our friends, long-distance relatives, and co-workers within seconds. All you need to do is type your message or query, and send it off to an individual or an entire group at the same time. Plus, we can also expand our social circle by engaging with like-minded people using certain applications.
Things have changed, but that does not hinder with our natural instinct of indulging in social connections. To prove this point, we have compiled a list of apps that will help you connect with people, and satisfy your social needs.
Skype
Skype is a program that integrates with VoIP service (Voice over internet protocol). This free app has become quite popular for its incredible features. It lets you call people all over the world. You can opt for audio or video calls and conduct non-stop text chats, too. It has over 650 million users worldwide, which is proof of its popularity and efficiency.
Skype also allows the user to use traditional phone networks. A quick connection to skype enables you to dial any number in minimal charges. As mentioned, the app itself is free, but the extra charges are recovered by "pay as you go" basis. Since it's introduction in 2003, the developers keep adding new features every now and then.  The VoIP provider provides complex tools offering solutions in different spheres of communication for residential users, small businesses, individuals and even large organizations with its sophisticated back-engines.
Patook
Patook is a platonic friend-making app. It connects people by using a points system. There is a simple mechanism that finds friends according to your age, interests, opinion, and values. You can opt to connect with people living close to you or at a distance. Great friendships begin with similar interests, and this app knows that very well.
Another feature of this app is that you can participate in public discussion boards that consist of people from your vicinity. The feature of "beacon" allows the users to meet up and share their thoughts. If you want to maintain a certain level of privacy, Patook provides you with the option to customize your profile.  So, only selected people can view it.
Shapr
Back in childhood, making friends was such an easy task. Unfortunately, things have changed today. You want to find someone who thinks like you, understands your profession and can relate with you on all grounds. Finding a person like that at a random party or event is not very likely.
Shapr is an app designed for this purpose. It links professionals from the same industry.  You have to register through your Linkedin account and add up ten interests. Every day, the app suggests 10 or 15 people based on your location, interests and professional status. It streamlines the initial search process, providing you with profiles that are relevant to you.
Nextdoor
Discover more about your neighborhood through Nextdoor. It is a private, social network for your locality that helps you stay aware of what is going on in the area. Consider it as a new way to connect with people around you. Whether one wants to plan an event, find a reliable babysitter or share safety tips, they need their neighbors for advice and recommendations.
Nextdoor provides a platform to build stronger communities using a very easy way. This app does not distance you from the community but instead, brings you closer.
airG
Often, people yearn to communicate with strangers to talk their hearts out. The airG chat app is a community where you can chat and find new friends. The AirG reviews tell us that it has over 100 million users across the globe.  So there is always someone online for you to chat with. The user has an option to connect with local people or talk to someone across borders.
Skout
Skout is one of the oldest apps that helps people to connect. Through this platform, you can choose to connect to people in your locality or those living in other parts of the world. You don't have to pay for this app. With this app, you can meet, chat and make new friends according to your initial setting. You can know new people and expand your circle of friends in your idle time. There is also an option to chat with people or decline their messages.
Twitter
A concept that two people can be buddies without meeting each other in person was unacceptable 20 years ago. But Twitter is now proving that it is possible. This awesome platform enables people to share their feelings and thoughts uniquely. Since 2006, it has allowed people to make new friends. Brands use it as a promotional tool. Whereas, celebrities, political figures, activists, and individuals use it to express their thoughts within 140-character limits. There is also a feature of DM where you can privately chat with people you find interesting and want to know more about.
Each app comes with its exclusive features. People have an option to choose an app as per their social needs. Therefore, it proves that technology is making it easier for people to meet and get to know others. It extends beyond professional networking and allows you to build personal connections. There is a good chance you will make a new best friend through one of these apps or even find your soul mate!
About Author:-


Audrey Throne is a mother of a 3-year old and a professional blogger by choice. Throne is passionate about lifestyle, business, automotive, technology and management and blogs frequently on these topics. Find her on Twitter: @audrey_throne.