If we summarize all the technological development of the 21st century in one word, "smartphone" is ideal to describe all the progress of the world in technology. Smartphones, either the iOS one or android, are making this world crazy. Half of the world is waiting for the new iPhone model, and half is lost in the Galaxy of Samsung. The smartphone industry grew so rapidly that one of the pioneer companies in telecommunication like Nokia lost his worth and position in the world and despite some desperate efforts, Nokia is nothing as compared to the big fishes of this industry. The competition among the smartphone companies are at the highest, and it is important to keep an eye on it so you can choose the best one from it. If you are not aware of the latest models and trends in the smartphones, then the next lines are important to read for you so you can also join this ride of the fantastic display of technology via smartphones. Following are the eminent top smartphones of 2017 for which you should start some savings.
Apple iPhone 8: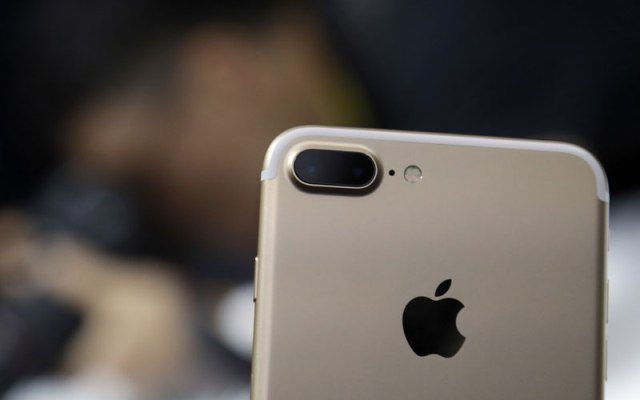 The world is still in the craze of iPhone 7, and the Apple is all set to launch the next level smartphone this summer. Despite having many similar features in the past iPhones and iPhone 7, the success of iPhone 7 is on the seventh sky. However this time Apple promised to give his users a new experience with their iPhone 8. Recently, Apple has announced that they are going to do significant changes in the iPhone 8 regarding its design, UI and software. There are also rumors that Apple is planning to skip iPhone 7s and launch iPhone straight away because next year Apple is going to celebrate its 10th anniversary and it is expected that the Apple is going to get an entirely new makeover next year.
Samsung Galaxy S8 & S8+: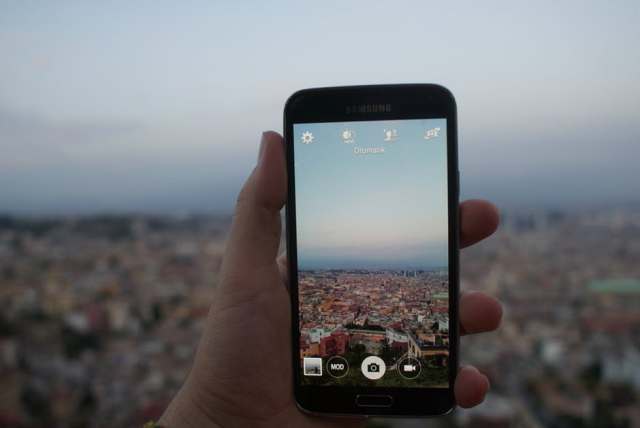 After the explosive experience of Galaxy Note 7, Samsung is desperate to introduce its new sets in the market. And to remove the stigma of Galaxy Note 7 from them, Samsung is ready to launch Snapdragon 835 SoC in its new Galaxy S8. Snapdragon 835 SoC is a mobile platform that provides extraordinary mobile performance by consuming 25% less energy as compared to other mobile platforms. The launch of the Galaxy S8 and S8+ is near, so we are getting words from the horse's mouth's that both of the new models will come in two different displays 5.8 inches and 6.2 inches with the fingerprint scanner placed at the back beside the camera.
Xiaomi Mi 6:
Xiaomi is the name of quality and affordability. Despite their small market size, Xiaomi is one of the most promising smartphone manufacturing companies in the world which has shown a lot of promise to compete against the giants in Android like Samsung and HTC. To continue providing their quality products, Xiaomi is now going to launch its new model Mi6 this year with the Snapdragon 835 SoC as well. By doing this, Xiaomi will become the first Chinese smartphone manufacturing company to incorporate Snapdragon in their mobile phones. With 6GB Ram/8GB Rom and 13MP front-facing-camera, Xiaomi Mi 6 is also going to damage the markets of Samsung and HTC.
HTC 11:
HTC 10 was not as successful for the HTC as it was expected from the top-notch company like HTC. That is why HTC is focusing on its new invention HTC 11 this year. This is going to be another Snapdragon 835 SoC accompanied smartphone with 12 megapixel rear/dual camera and 8MP front-facing-camera. With the water resistant and fingerprint scanning technologies, HTC has faith in the HTC 11, and it is ready to jolt the market this year.
OnePlus 4:
After the huge success of OnePlus 3 because of it 6GB RAM and beautiful design, OnePlus is launching its new model OnePlus 4 this year. OnePlus 3 was the third highest and in some parts of the world, second highest selling android phone and OnePlus is now expecting more from its new model. With 5 inches full HD display and 21MP rear camera with dual-tone LED flash, Laser AF and 4k video recording support, OnePlus 4 is a phone that you should keep in your mind when you decide to buy a new phone for you.
Final Words:
These smartphones are enough to rejuvenate our 2017. If you believe that I missed anything here which should be mentioned on my blog, then comment below, and we will discuss it together.
Author Bio:
Because of the Master's degree in Marketing from Stanford State University, Melvin Matthews is involved in Assignment Writing Service about the future techs especially in smartphone and graphene development. He is writing blogs on tech and marketing for many blogging websites since his graduation from the same college.