We as people generally like to receive things for free, irregardless of who it affects. This is one of the major drawbacks of the digital era as many producers lose a lot of potential revenue due to pirating and various other free warez sites. As a result of these issues ISPs are routinely ordered to block access to certain websites within certain countries.
In this post, I intend to write about the various methods the end user can use to access websites that have been blocked in their country, for whatever reason. So if a favourite website of yours was recently blocked, then you have come to the right place.
Use Google Translate
Google Translate is an online translation service, used for translating websites, phrases and words from one language to another. This service supports in excess of 70 languages, including Spanish, German, Arabic, etc. However, one thing that many users are unaware of is that it's possible for you to use this service to access a recently blocked website in your country. Simply go to Google Translate then enter the URL of the blocked website in the text area, then select your language from the drop down menu as the destination language you would like to translate.
The only real drawback of using Google Translate is that it will typically block certain media formats, so you'll be able to read the text of the previously blocked website, but you won't be able to watch any movies from it.
Use the IP instead of URL
Whether or not this method will work depends greatly on your ISP and the manner in which they have blocked the website. It's possible that they may have a list of banned URLs (i.e. www.google.com, www.yahoo.com, etc) and so, typing the IP of the URL may work. In order to get the IP of the website, you will need to ping the domain using Command Prompt, or you can use the website www.whatsmyip.org instead.
Change Your DNS
The DNS is a server that has all the information on all the different websites online. Typically, when access to a particular website is blocked in any country, it's usually done through the DNS server, the ISP will block access to a website through their DNS server, that way, when the user attempts to use the DNS translation process, the site will be restricted. That said, one trick many end users are unaware of is that it is possible for you to chance the default DNS that your computer will use when attempting to access websites. Google DNS and OpenDNS are viable alternatives, that when used, could grant you access to sites that were previously blocked.
Here is how to use them:
First, boot into your computer with a user profile with administrative rights.
Then press Windows Key + R, type Control and click on OK.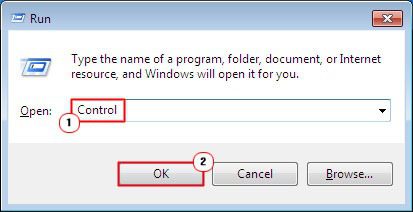 Once Control Panel loads up, type Network into the Search Control Panel box and click on View network connections.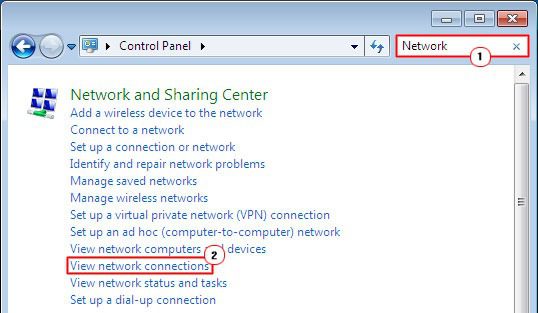 On the Network Connections screen, right click on your Connection and select Properties.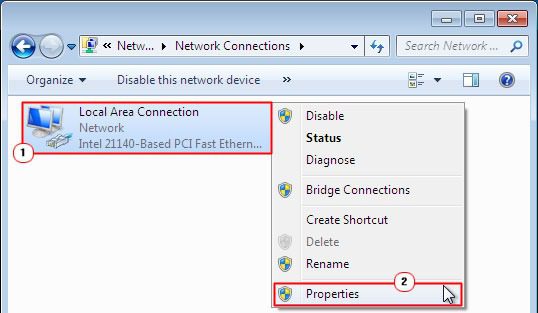 This will load up your Connection Properties applet, from here, click on Internet Protocol Version 4 (TCP/IP), then click on Properties.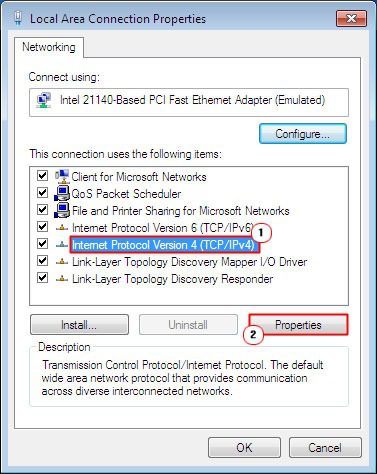 Lastly click on Use the following DNS server addresses, and then type 8.8.8.8 as the Preferred DNS Server and 8.8.4.4 as the Alternate DNS Server, for Google DNS. For OpenDNS, type 202.67.220.220 and 202.67.222.222 respectively and click on OK.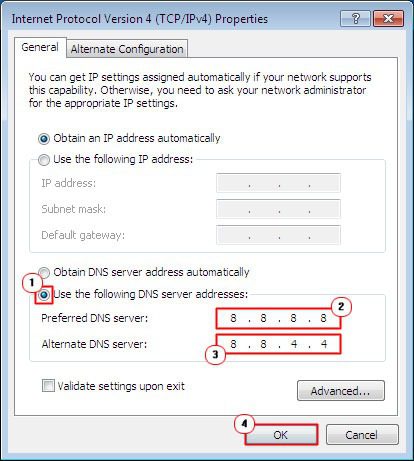 Use a Proxy
This is probably the simplest and most popular method of accessing a blocked website. There are tons of proxy services available on the internet that you can use to do this. Some of them work as actual website services while others as small applications that you need to download and install on your computer. The user need only copy the desired URL and paste it into the service and they'll be able to access the website as if it were never blocked. Some services that you can use include Hidemyass, Hidester, Kproxy and many more.
Use the RSS Feed
There's a chance that this method may not work, but it's still worth a try. If the previously blocked website supported RSS feeds, and you were subscribed to it, then it may be possible for you to access the content of the website through a RSS reader. It's not the full experience, but it should be good enough.
Use a VPN
A VPN or virtual private network will provide you with complete anonymity on the internet, allowing you to access all previously blocked websites in your country. However, the downside of this method is that VPNs are not free, well at least not the good ones. If you're not too fond of proxies or would like complete privacy while surfing the internet, then you can use a VPN at around $7 per month. That said, some of the previously mentioned proxy services also provide VPN services, so you may want to look into them.
AUTHOR INFO
Uchenna Ani-Okoye is a former IT Manager who now runs his own computer support website; find solutions to a plethora of computer problems on his site at Compuchenna.
Disclaimer:- Site and Author of this article does not support access of the blocked warez/pirating sites. This article only show how to access your favorite Good site which are blocked in your area.