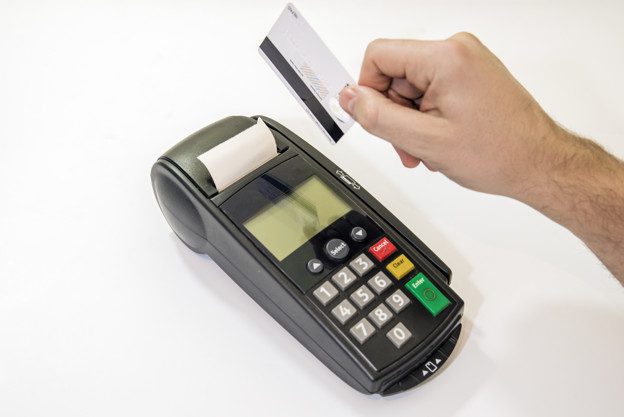 Point of Sale financing is something when a consumer is making a purchase and the retailer is giving their consumer various financing options. Let's say you want to buy a product. You put the product in your cart and go to the payment gateway.
Now at the time of payment option, the retailer will give you various payment options to choose from, you can pay through your credit card, cash, or can even pay in installments. Point of sale financing is growing with time as it gets easier to see if the consumer is eligible for the loan or not.
Now installment loan options are getting advanced using online technology or using mobile apps. This is the reason why POS financing is getting better and better. POS is not something new whenever someone is purchasing a big item which they can't pay the full amount at once they apply for a loan.
You can pay your loan over a certain period. In most cases, you won't have to pay any extra charges for your late payment. But some loan providers may charge you some interest rate.
Why Should You Provide POS Financing?
This will give your customer a better buying experience and will give them other choices. People might not have enough money to buy any big product and pay for it once so the best option for them is to pay in installments. They will buy the product because they know they can pay for it over time. Which makes it affordable for the buyer.
How Can You Provide POS Financing?
You first need to make sure that your customer is eligible for point-of-sale financing. Also, it depends on your business if there are products that your customer can't buy at once. You need to provide POS financing and let your customer know that you are providing them with POS financing.
You should immediately let your customer know if they are eligible for a POS loan. Once customers are eligible, they can apply for the loan online, financing store, or using a mobile device.
You may have to pay a small amount at the time of buying the product using your credit card. Rest of the payment you can do over your selected period of payment.
When You Should Be Using POS Financing?
Not every business needs to provide POS financing but if there is a need for your business to provide it then you need to check for all the details and make sure that the customer is eligible and the lender is trusted. In some cases, some lenders back off for paying the loan amount then it could make it difficult for the customer to pay the amount.
Making a Big Purchase
When you know that a customer might be making a big purchase and they cannot pay the amount at once, you should offer them POS financing. It will give your customer different options to make their payment and will also make it affordable for them. The customer might not buy a product just because they don't have any other payment option for making any big purchase.
More Customer
Point of Sale financing will not only boost your business sale but will also bring more customers. Let's say when you will market your business and will let people know about the different payment options you have for your customer so they won't have to pay using just cash or can pay for their product later.
They will automatically love to buy products from you as more people will know about it. It will attract more customers to your business giving them different buying opportunities.
Increase Sale
POS financing will help you increase your business sales. As you will provide your customers with more payment options for a better buying opportunity. With more payment options your business can generate more profit. The customer gets the buying power so they can even make the big purchase because they can pay for their product over time.
They don't have to worry about paying the money upfront at the time of buying an item. People will buy more products as they know they can pay for it all later. This will increase your sales.
Fast Decision
Now customers don't have to think about if they should be buying their product or not. Even if a product is out of their budget, they can buy it anytime and pay for it later. This improves the decision-making process of buyers. Customer experience should be your priority that will attract more customers and will improve their overall buying experience. You need to communicate with your customers to improve their decision-making process.
Loan Approval
Anyone can enjoy and apply for POS financing. It's not for only those customers who cannot pay the full amount at once. Some people prefer to buy a product and pay for it over time. You need to communicate with your customer about their loan approval and if they are eligible for the loan or loan.
You can provide this financing option to everyone to improve their experience and satisfy their buying needs. Customers can apply for the loan anytime and will soon receive approval from the lender about their loan.
Should you provide Point of Sale financing to your customer? The answer is yes as you know how the business market is changing with time and how customers are looking for the different payment options that will give them the flexibility. If you provide different buying options to your customer you are giving them an opportunity that will help you to grow your business.
Understand your business and know if there is a need to provide POS financing to your customers. Most businesses are providing their customers with a POS financing option so they can buy their product and pay for it later. Customers can apply for financing anytime according to their needs.
Point of sale financing gives the customer their buying power and improves their buying experience giving them different options to explore. In most cases, customers don't have to pay any extra interest for paying overtime. Some lenders can charge a small fee for the lending loan. You can win the trust and build loyalty with your customers by providing POS financing.
About Author:-
Allison Janney is a Sales & Marketing Manager at ChargeAfter. She would like to share content on Finance Industry like Point of Sales financing, Buy now Pay later, consumer financing & Ecommerce financing for valuable reader.