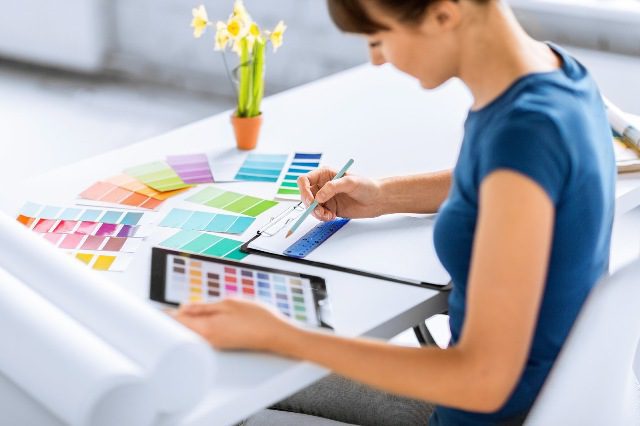 Logo designers often make mistakes that sometimes they are not even sure what causes their logo design to get failed. Here are seven common blunders that a logo designer could perform to get the logo design a flop.
Depend Too Much on Trends
The biggest mistake that even many professional logo designers or logo designing company often makes is that they follow too much trend in designing a logo for the clients. It is appropriate to add a little bit of the trending feature but to design the entire based on whatever layouts or effects that have been vogue is a bad practice. There are many custom logo designing UAE companies are aware of the catastrophe that caused by relying too much on the trends, which is why they avoid the allowing their designers to make an overly trendy logo design.
Using Adobe Photoshop for Designing Logo
Some people use the Adobe Photoshop software to create a logo design, which is totally wrong. Adobe Photoshop is only meant for photo editing work, and not for the logo designing work. There are so many tools that are used only for creating the logo design, out of which Adobe Illustrator is the best of all. The trust cannot be denied that it is a bit expensive than other logo designing, but it proposes a rich set of features and tools to create a perfect logo design. Other logo designing tools that less costly are CorelDraw or Canva. Every professional logo designing company or logo designer in UAE use either Adobe Illustrator or CorelDraw to create a stunning logo for their clients.
Hire a Rookie to Design a Logo
Hiring an amateur to design a logo for the company is one of the stupidest mistakes that a person could commit. It is evident that a beginner level designer has recently put a step in the logo designing world, they need to see how things actually work before they can actually make the logos of big companies. It is true that the entry-level logo designers will cost you less as compared to the professional custom logo designing UAE companies, or an expert freelance logo designer, but they are also a risk, as there is a possibility that they might deliver a satisfactory result.
Using Clipart Images
It is a very common myth that revolves around everywhere that using clipart images is the easiest way to create a logo design, and by believing firmly on this myth, there are some logo designers or small logo designing companies in UAE that creates the logo designs with the help of the clipart images. It is considered an absurd practice to use the clipart pictures to create a logo design. It is necessary that a logo designer must create the logo design on a professional logo designing tool.
Adding Too Many Details
A thought has consumed most of the minds that including too many ornamentations in the logo design will show that too many efforts have been invested in creating the logo. What people do not understand is that including too many details in the logo design will make it more complicated and complex for the audience. It is human psychology that whenever we see something too complex we avoid going into the depth of knowing it, we prefer choosing the simpler and easier options for ourselves. So it would only be a waste of time to keep on overloading the logo design with beautifications when it is not needed at all.
Ignoring the Color Psychology
It is a wonder to think that how people completely ignore the fact that color plays a vital role in making a logo design successful. Most of the logos that faced catastrophe are due to wrong selection of the colors. Since every color is further divided into multiple shades, every color shade depicts a different meaning and stands for telling the right story about the company. Overlooking the color psychology will only lead the organization to convey the wrong message to the audience, which is why studying the color psychology is very important while creating a logo design, to avoid any disaster.
Incorrect Selection of Typography
Use the wrong font size or style, and be ready to see it backfire!
Typography should be in balance with the layout of the logo design; font size should be able to communicate the right idea about the company to the audience. Some designers carelessly just put any fonts in the logo design which ultimately cause the logo to earn the title of being a bad design.
Final Words
So far we have mentioned the ways through which a logo design can become a disaster. If you know about more ways that designers should ignore when designing a logo, then mention them and add value to this article.