In simple terms, domain authority has a high important level because it defines the credibility of a website. Domain Authority (DA) is a very helpful factor for deciding the rank of a website considering that there are billions of websites. Along with that, spam bots direct users to unreliable links by presenting exaggerated pictures of websites. Here are some more insights about Domain Authority and why it has such a high importance level.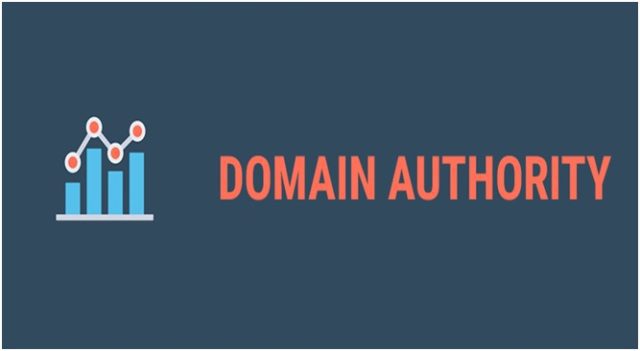 What is Domain Authority?
Let's dig deep into what Domain Authority is. The concept it has is similar to Page Ranking. The idea was created by a premier SEO concern named Moz. Today, alongside page rank, keyword density, content quality and numerous other factors, DA is being used as a strong parameter to decide the worth of a website. Websites having a good DA score definitely get a high regular traffic count and do not face steep challenges to generate business.
A website is ranked on by Google on the basis of the algorithm that runs at the back-end. Moz is the first concern to determine how Google ranking methods work and the parameters that are used to assign a rank.
The Domain Authority is determined as a combination of the DA score and certain SEO factors that decide the success of a website. The DA score is given to a website on a scale of 1 to 100. A website that is new begins with a score of 1 which gradually increases when it ages and becomes more popular. Websites that have high DA scores are ranked higher on search engine results.
Reason why Domain Authority is important
Domain Authority is definitely a very important factor when it comes to the rank of a website. Here are 10 key reasons why DA has a strong impact on a website and its progress.
A website with good DA score is ranked high
It is all about the rank of a website. Even if your business website has been designed in an impeccable way, it would not get traffic if its rank is not up to the mark. Numerous factors decide whether a website would be ranked among the top results or not including age of website, popularity, content originality and quality, usefulness of information and other factors. These days, Domain Authority is a strong parameter that decides a website rank.
More chances of Sponsored Posts
Website owners should be aware of the tactics and methods they can use to earn money. Having posts by prestigious sponsors is one of them. However, well known sponsors are selective about choosing websites as they are very concerned about their professional reputation. They select websites with a high DA score. For instance, a website with a DA score of 70 would be definitely preferred over one that has a score of 35.
More revenue through affiliate marketing
When your website has a high DA score, reputed brands would sign with the company an affiliate. However, a prestigious brand would only pick you up as an affiliate if your website has a good rank. In other words, if a website has a high DA score, the chances of getting better affiliate deal increase.
Higher DA score is important for business generation
When your website has a higher visitor count at regular intervals, there are higher chances of getting more potential buyers. Most people visit links on the first page of searched results. As websites with high DA score are ranked highly, they are more likely to get potential buyers and generate more sales.
Get approached by more advertisers
Selling products and services is not the only way through which websites earn money. There are various other methods through which companies can earn money through their websites. Reputed brands pick the highest rated websites for promoting their products. Thus, having a high DA score increases the chances of adverts from highly successful companies on your website.
A high DA means a high SERP score
How can you get more traffic than your competitors? Visitors are less likely to visit websites which have a low search engine rank. If your website has a good DA score, search engines would give it a higher SERP (Search Engine Ranked Pages) score. Just like DA, page rank is also a parameter to judge the credibility of a website. A higher SERP means that your website would be ranked higher on the searched results list. This would obviously result in more traffic and higher sales volumes.
DA is getting as important as Google
There is no doubt that with the passage of time, DA by Moz is emerging as a dependable metric to rank websites. For instance, it is expected that Google would push guest posts when its algorithm would be changed the next time. This would obviously make it hard for content developers to draft quality content boost SEO ranks of a website. Considering this fact, the DA of a website would be a critical parameter to rank a website.
Negative links are removed
If you website is connected to pages that do not have a good reputation, it would be hard for you to get more online visitors. On the other hand, to get a good DA score, you would be required to remove all negative links from your website. In other words, having a high DA score means that your domain is not connected to any malicious source of content. This would enhance the level of reliability and attract more visitors.
Declining updates of Google Page Rank
As a parameter to measure the credibility of a website, Google page Rank is declining due to lack of updates and advanced ranking strategies. Thus, considering this situation, the importance of Domain Authority is expected to rise further in the near future. In other words, it would be counted as a major SEO tactics to improve website tanks. Hence, if you want your website to turn into a highly successful domain, aim at getting a high DA score.
Better DA score means more organic searches
If you have not paid an amount for paid searches and appearing among the top ranks, getting more organic searches is the only way to get traffic. A higher DA score means that people would be visiting your link more as it would be displayed among the results of more searches. For instance, consider that your company sells t-shirts and a potential buyer searches for t-shirts using the phrase "best t-shirts online". Websites with higher DA scores are viewed among more organic search results.
About Author:-
Hassaan have 3 years of experience of writing articles on Tech, SEO, Sports, Software testing and Health Care. He loves travelling and reading. He successfully manage a team of digital marketing at Prepostseo.