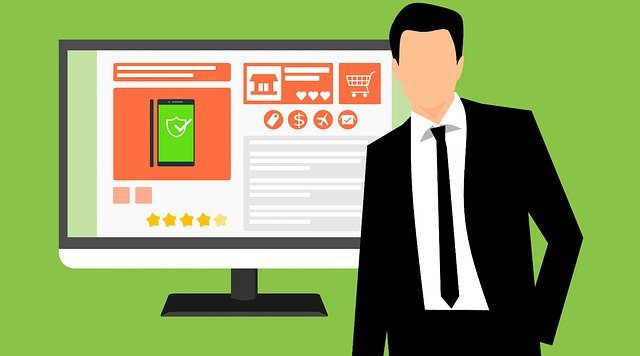 There are numerous platforms for eCommerce businesses, but there's a reason that Shopify is so popular. This platform allows entrepreneurs to sell their products online quickly and easily, from all over the world, and it offers a range of features to help beginners and experts alike level up their business.
Now, there are over a million stores that use Shopify as their business platform. Here are the reasons you should use Shopify to get your eCommerce website online.
How Does Shopify Work?
Shopify is a cloud-based tool that works on a monthly subscription model. Users can have access to an admin panel to include details of the store, promotions, order processing, and more. You don't need technical expertise to start an eCommerce store.
The platform also boasts tools to help eCommerce store owners succeed, such as pre-designed templates, editing tools, analytics, and more.
1. Shopify Is Designed for eCommerce
The entire platform is focused solely on eCommerce business. Shopify offers a unique checkout process that doesn't require a developer or plugins for payments, everything is streamlined, and ready to go once you register. Shopify also offers templates for standard policies like returns and privacy to help you launch faster.
Most of Shopify's features are designed to facilitate sales, but it also offers features for marketing, blogging, and social commerce.
2. Intuitive Interface
Shopify is perfect for beginners at eCommerce. You won't need to spend endless hours figuring out how the platform works or how to set up your store – the interface is highly intuitive and up and running in minutes.
Furthermore, you don't need any coding knowledge since Shopify offers pre-designed themes. While more customized designs would bring better results and present your brand more effectively, having existing templates is great for business owners just getting started.
If that's not enough, Shopify has a simple and straightforward dashboard with an overview of the business performance and suggestions for how to improve. If you're not sure how to do something, you can tap into the massive knowledge database or 24/7 chat for customer support.
3. Plug-and-Play Payment Options for Checkout
Customers appreciate variety with checkout. Shopify enables whatever payment system your customers prefer, including debit or credit cards, Google Pay, Apple Pay, PayPal, and more. Better yet, if you have a brick-and-mortar store, you can use a point-of-sale through Shopify for offline sales.
Once the sales are processed, funds will appear in your Shopify merchant account and may be deposited into your bank after a few business days. If you use Shopify instead of a third-party payment provider, the platform will broker your transactions.
4. Low Fees
Shopify has a variety of plans with competitive pricing. Plans start at $29 a month and include unlimited products, hosting, fraud analysis, customer support, and a few staff access accounts, and the plans go up from there with both fees and features. Shopify also assesses credit card processing fees for sales, which are reduced with the higher plan tiers.
5. Security
Consumers are nervous about their data privacy and security with unfamiliar sites, but Shopify takes care of this detail. The platform is PCI compliant, which is a requirement for major payment processors, and all data is kept safe and secure. You also have access to fraud analysis of transactions on all plans.
6. A Variety of Apps
Shopify has a connected app store that offers third-party developed apps for different functions, such as star reviews for products, chatbots, a sale countdown clock, up-selling, and more. You also have the option to set up the full drop-shipping process with just a few apps.
Some of the apps are free, unless your store begins to bring in high sales numbers, so they're risk-free to try out. There are numerous apps developed by Shopify as well. You can also hire a React.JS consulting firm to learn more about.
7. Marketing Channel Integration
Shopify connects with many marketing channels, including Etsy, Amazon, Pinterest, Instagram, and Facebook. Integrating is quick and easy – just a few clicks and you're ready to sell. This allows you to promote your products easily and set up automation to share new listings automatically, making them available on every connected channel.
8. Full Customization
Though Shopify has hundreds of free and paid templates that can be customized, you have the ability to create a totally unique design and customize your website code. Having this ability, especially for more established businesses, has a huge impact on customer and user experience (UX).
9. Built-In SEO Capabilities
For SEO, Shopify allows page title, meta description, and alt text all on the same page when you upload products. You can choose the appropriate keywords for your product name, description, tags, and categories, boosting your SEO.
10. Massive User Base
Shopify is one of the most popular eCommerce platforms and has developed a major following. This gives you an opportunity to learn from fellow users and leverage Shopify tools like 24/7 customer support and the learning resources. There's also a forum to get your questions answered and blogs that offer best practices for the platform.
11. Mobile-Commerce Ready
Research indicates that almost 72% of eCommerce sales will occur on mobile devices. With this growth in sales via smartphones and tablets, it's important for websites to be mobile-commerce ready.
Shopify themes are mobile responsive, allowing you to easily develop a mobile-friendly and optimized online store. Customers can navigate your website and find the information they need easily and conveniently, all the way through to the purchase.
12. Infinitely Scalable
While Shopify has excellent solutions for beginners, it also supports continued growth for enterprise businesses with Shopify Plus. This top-tier plan is designed for businesses looking to grow, complete with features like a fully customizable checkout process, faster transaction speeds for high-volume sales, virtually endless learning and educational resources, and an array of other exclusive features.
Shopify: The Experts' Choice for eCommerce Businesses
Clearly, Shopify has what you need in an eCommerce platform. These are just the highlights – Shopify has plenty of additional functionality to help businesses grow and prosper. If you're looking to take your business online or build an eCommerce store from the ground up, Shopify should be on your list.
About Author:-
Sean Richards is the VP of Strategy & Partnerships for Vincit. Richards provided business development, React-Native Consulting, digital marketing strategy and partnership development at several reputable companies and marketing agencies in both California and Arizona. He holds a Bachelor's Degree in Design Management from Arizona State University.