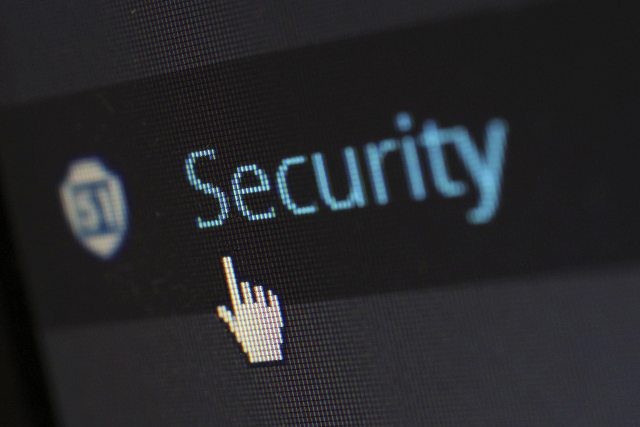 Business owners have a lot on their plates: managing their employees, record keeping, monitoring sales, etc. They also have another important responsibility on their shoulders: keeping their workplace and employees safe and secure.
Having the right type of security technology can help business owners ensure their premises are fully protected 24/7 and their employees are safe, healthy, and productive whenever they are at work.
If you are a company owner, here are five promising technologies you should know about that will enable you to have a smart, secure, and safe workplace all the time:
1. Access Control System
Also known as a "point monitoring and access control system", this particularly promising type of technology controls electronic locks on doors, access to elevators, gates, barriers, and certain rooms or areas. Clear personalized signage (go here for the full details) will notify visitors of the protocol, such as the need to check in with security or speak to a staff member before entry will be granted. Because of this, you will have control over which individuals get to enter and leave your premises.
Examples of access control system technologies are:
Audio door entry – Visitors have to speak to an employee who will allow or refuse them entry into the building or workplace.
Video door entry – Visitors have to use a video phone to speak with the employee who will identify them and grant or refuse them entry.
Anti-vandal door entry – This is a specially-designed system that will give your building or office protection against vandalism.
Certain systems also have features that allow users to monitor staff absences and tardiness. This will depend on the type of system you choose and the company that will install it.
2. Sensor Technology
Today, more and more companies are using sensor technology to detect workspace utilization and monitor employee behavior and performance. This is because the use of sensors has been confirmed to be helpful in creating a productive and efficient workplace.
Some of the most popularly used types of sensor technology applications include:
Video surveillance
Mobile devices
With the use of this type of technology, the office, building, or worksite will be constantly monitored and kept secure even if it is unsupervised. Sensor technology can also be utilized to survey worksites and gather information on the workers, supplies, equipment, and condition of the area.
Business owners and decision-makers can then use the information gathered from the sensors to predict the occurrence of certain issues and come up with the ideal contingency plans to deal with possible problems.
3. Ergonomic Technology
Sit-to-stand desks and ergonomically-designed chairs have been proven effective in helping employees avoid injuries from improper support. They also help employees be more productive and efficient in the workplace.
An emerging piece of ergonomic technology that can make an office smarter is the autonomous standing desk. This specially-designed modern desk is equipped with an app that reminds employees to sit and stand throughout the day thereby helping prevent workplace-related injuries. It can also adjust the desk height to meet the user's requirements.
Other ergonomic tools, equipment, and assessment methods that measure, analyze, prioritize and reduce risk while improving productivity and quality are also on the rise to make workplaces smarter and more efficient.
4. Wearable Technology
There are also a number of wearable technologies that are designed to monitor the health and safety of workers and facilitate better and faster communication inside and outside the workplace.
To ensure the well-being of their workers that are out in the field or working remotely, many companies are investing in and instructing employees to use wearables which track their movement, measure their body temperature, and detect exposure limits to harmful elements.
There are also specially-designed glasses that allow other people such as the manager or supervisor to see exactly what the employee wearing them is seeing. Other wearable devices are also capable of tracking biometrics, scan barcodes, enable video and voice calls, capture data and provide feedback.
With these wearable devices, you can safeguard the health and safety of your employees especially if you belong to an industry where daily exposure to hazardous chemicals and/or risky worksites is routine. You will also be sure they are being productive and doing their job even if they are out of the office.
5. Visualization Technology
Many companies are also now using visualization technology or VT, which includes artificial reality or AR, in their safety training programs. With this technology, employees can anticipate and understand possible events that can happen in their workplace and help them prepare for such eventualities.
This type of technology is helpful for high-risk industries such as construction, oil and gas, and aviation. Employees will be able to know how to safely act and perform their work in a possibly dangerous environment without having to be in that particular setting. Additionally, they will be able to analyze and learn to prevent potential hazards.
Since visualization technology provides information about the work environment, possible hazards, and instructions on how to safely act and move through this setting, business owners can ensure a safer and more productive workplace for their employees.
Investing in the right technology that will allow you to have a secure and smart workplace will improve overall workflow management, boost organizational efficiencies, ensure data accuracy, and reduce injury and illness rates.
All these will help you run a well-organized and successful company and manage a healthy and productive team now and in the long run.
About Author:

Michael Dunne created Safecell Security Ltd in 2001 and acquired Authorized Access in 2013. He is now Managing Director of both companies and oversees the strategic development and day to day running of the businesses.