When you plan to have your own property, it can be a tedious job because you don't know where to start. For one, you begin searching online for potential property you'd like to buy based on your preferred location. There are thousands of results and it is quite difficult to choose the one.
What you can do now is search for mobile real estate apps because it's faster than finding a real estate expert that you could talk to right away. These real estate apps help in narrowing down your choices, and provide information regarding house openings near your area.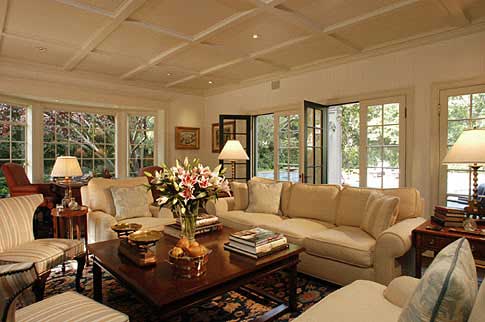 It is one of the most popular apps used my real estate enthusiasts. It provides quickly all the information you need regarding the surrounding area of your chosen place. It includes average age of residents, political contributions, average temperature, commuting trends, and popular nearby places. The app offers facts for the clients who are interested to know more about the property they visit. You can download the app for free, both on Android and iOS.
This app acts as a conversion tool. It can convert all measurement such as size, weight, volume, length, and sometimes even currency for real estate properties. A client who decided to buy a certain property involves a lot of paperworks and Vert can help in completing the documents quickly. The is only available on iOS devices for free.
Cam Scanner allows the users to scan documents directly from their smartphones and makes them look like real scanned documents. So, if they are busy and cannot go into an office, this app can save the day even when they are on the go. You can download this from iOS and Android for free.
Homesnap helps the users to identify which properties have the best "investment potential," providing a good selection of properties that interested buyers can flip. The app also contains social component, helping the users to store their favorite properties. The app is available both on Android and iOS for free.
The enables you to engage in the BiggerPockets Forums easily. You can ask or answer questions about real estate anytime and anywhere. You can also start your own thread, asking about your options on certain thing like gardening and home renovation. By answering questions and sharing your real estate experiences with those who have questions, it helps you to grow your network that can eventually help you on your real estate situation. This app can be downloaded via iTunes for free.
The app helps the users to quickly browse more than a million high quality photos of properties to have lots of ideas and inspirations you can apply to your own house. For example, you want to renovate your patio, Houzz Interior Design Ideas can give you a landscape idea for your own patio. There are helpful suggestions you can pick from other members and apply it to your own place. You can download the app for free on both Android and iOS.
With the advent of smartphones and different apps, finding your preferred property could be easier and just one click away.
About the blogger:

Candice Larson is a lifestyle and technology enthusiast. She is a resident blogger for Wincrest. Candice divides her time between graduate school and working.