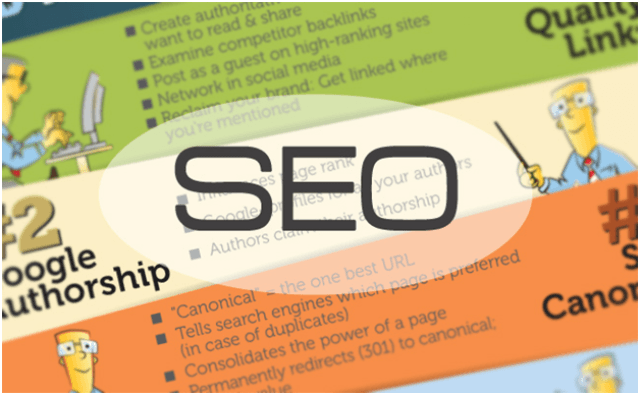 SEO has become an integral part of any business to mark its name in the online industry and this is why many companies are paying hefty salaries to SEO professionals.
When it comes to the current SEO strategy, so integrating infographics in it is the practice of the best SEO experts.
They are the ones which have the ability to spice up company's websites and blogs.
Now SEO experts consider infographics as an effective tool for boosting up the company's online presence, its ranking and the number of valuable customers.
Followings are some great reasons which will help you to understand the importance of infographics, so take a look at them.
1. They Make Any Content More Effective
It is fact that infographic makes your content more appealing and attractive. As SEO experts integrate them in their articles and blogs, so that makes content more effective to attract target readers. And that eventually benefits the company's website.
2. They Help To Improve The Traffic Of A Website
It is fact that infographics are highly effective in boosting up the traffic of any website. The perfectly designed infographics keep visitors engaged with the website and with that they also attract more visitors. And that eventually becomes the reason of high traffic on the site.
3. They Help In Increasing Brand Awareness
They are the ones, which are beneficial for SEO experts in many ways. SEO experts can also use them for improving the brand awareness. Being an SEO expert if you publish infographics that consist of some interesting facts so that will really help you to attract the target audience. And that will help you end up with ensuring great brand awareness.
4. They Make Difficult Subjects More Enjoyable
If you really want to make any difficult subject or content more enjoyable and effective for customers then seriously you must leverage infographics. The SEO experts of companies which belong to a highly specialized industry may leverage this great idea to get lots of benefits.
5. Audience Cannot Avoid Them
It is fact that infographics have succeeded to become an important SEO tool for SEO experts. And it is because the online audience is giving great attention to them. If you talk about Google Trends, so that is also giving importance to infographics. So make sure you never overlook them.
6. They Help To Improve Overall Engagement
Seriously, as it comes to explore the benefits of integrating infographics into your SEO strategy, so they are countless. They are also beneficial in improving the overall engagement with your target audience. Infographics produce the high amount of shares, comments, and likes. And it is the key factor for having an effective overall engagement.
7. They Are Also Useful For Link Building
It is fact that people consider infographics as the most effective method for ensuring useful link building. The well-designed infographic can really attract backlinks. For effective link building with infographics, you must go with the perfect promotional strategy. Email infographics to bloggers and share all of them on social media.
8. They Improve The Ranking Of The Site
It is true that they are highly capable of contributing in improving any website's ranking. Those SEO experts, who really integrate them into their SEO strategy, end up with seeing the high ranking of their websites. So make sure you get the maximum out of them.
All these are some great points which make you understand that how infographics are beneficial for SEO.  So always remember all these useful points in order to improve the overall performance of your website. And that will benefit you in the longer run.
Author Bio
Jessica Barden is an SEO manager at WritingBunch.co.uk. She has a great experience with having the deep insight of every industry.