The digital revolution that we are living in is changing our way of living, thus saving the time and money in one or the other way. You can now shop while sitting back at home, discover new places, book movie or concert tickets and even send or receive money from mobile apps installed in your smartphones.
Sending and receiving money apps are known as peer-to-peer apps in the app market and it has already made a mark by gaining a place in the play store. If you are thinking what exactly is a peer-to-peer app? So let's understand it in detail.
Peer to Peer mobile app development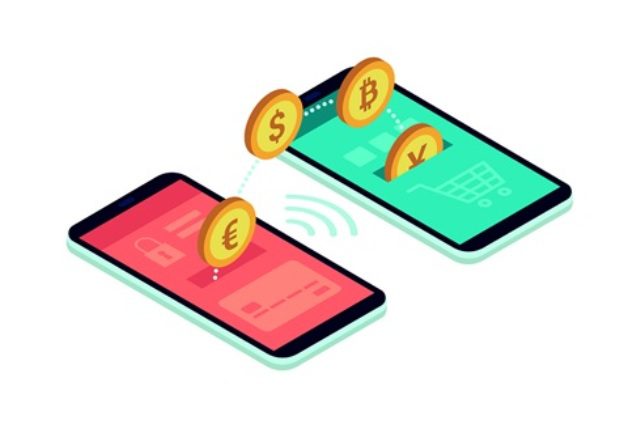 Peer to peer apps like Google pay acts as a middleman that helps a person to transfer money from their bank account to other person's bank account. All you need is to add, your important card details and you are just a click away in seconding money. Thus, these apps are secure and help you to transfer money in very less time without adding a bank account. All the other person needs to have the same app with him/her.
These apps have gained popularity among the youth as it is easy safe and sure to use.
Types of P2P Apps: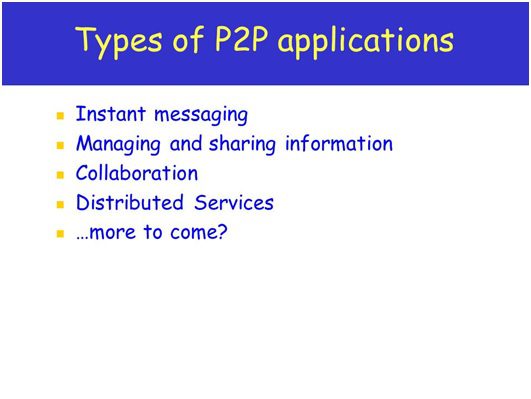 Standalone Solutions: Standalone apps are the one that has their own payment wallet features like PayPal, Paytm etc that helps the user to store their money on the wallet and send it to peers or purchase something online or offline.
Bank Apps: The app that deals with the bank is called the bank-centric app. It may be an official banking app or mobile payment applications that transfer money via asking help of partner banks.
Social-media P2P apps: Many social media apps has also added payment wallets so that people don't need to move out of the app and get all the facilities within the app.
Mobile manufacturers like Apple Pay/Android Pay: These kinds of apps allow money transfers inside the app only. Apple Pay is available for browser payments in Safari all you need is to validate with your fingerprint or FaceID. The best thing is that you can send money to your contacts with Apple IDs through iMessage. Google Pay offers browser payments such as Chrome, Firefox etc. you can pay through a phone number or email-id etc.
Thus there is still room in the market for such peer-to-peer payment applications. So if you're looking forward to developing new functionality P2 app from scratch you don't have to worry there is a lot of scope for such apps.
Why these P2P Apps are popular?
P2P apps have recently gained popularity as when we see towards Peer-to-peer mobile app downloads will reach reached to 46 million in 2017 and now we can assume that it might have doubled the stats.
The main reason behind this success is that the app allows the users to transfer money with a single tap on the screen.
How you can get into P2P payment transfer mobile app development?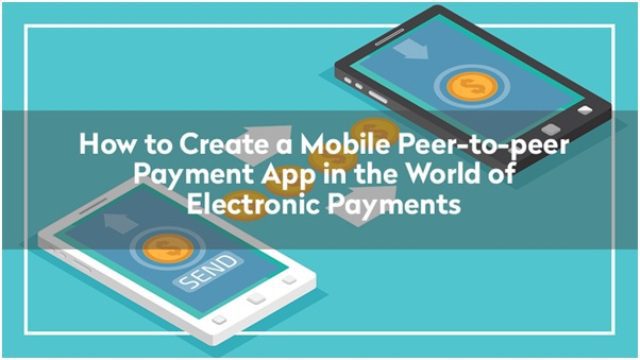 When it comes to mobile app development that too a payment solution you should be aware of the security as well as standardization. It's what that prevents fraud and other issues as work for the long term success of the app.
Developing such kind of app requires a perfect design, market research as well as advanced features.
P2P payment mobile app features include: 
Transfer money to bank account: User, if required, can transfer the required amount of money from the wallet back to the personal bank account.
Notification: The app notification features to verify all the steps of payment initiation as well as completion and informs the user about the amount that the user has sent or received. Apart from that, users can also get notification about billing due date, special offers, etc.
Transaction history: The apps make all the payment transaction history done by the users at one place so that users can check it if they want at any point in time.
Unique ID/OTP: User has to check and verify the unique ID or password sent by message in their required mobile number each time a transaction takes place for security purpose. the apps also have security locks such as fingerprints scan or password to use the app. Besides this, there are some apps that require OTP every time a user logs in the app.
Invoice: The app should generate an invoice every time payment has been made and send it to both the sender as well as the receiver. Thus, also has the functionality for users to scan and send bills of payments.
Send as well as request money: User must have the option to send as well as request for money within the app from peers. Basically, the app should be built by implement 3S i.e. Safety, Speed, and Simplicity.
Digital wallet: The app must have the option for the users to store their money safely.
Fingerprint/ or character lock: These apps are risky and need to be secure from the third person using users phone as it contains important information. Thus, this is the reason by fingerprint lock is required.
Chatbot: A chatbot is another important feature that helps the user while addressing their query regarding the transaction, wrong transaction etc.
Wrapping Up:
Peer-to-peer mobile payment app has refined the way how you do payment at the store or online and will continue to bring changes in consecutive years to come. Its continuous download has shown how people are moving to digital money.
So, now it is the best time to invest your time as well as money to develop advanced functionality P2P payment mobile app.
About Author:-
Sunit Panwar is chief technology officer at RV Technologies. He is very passionate about implementing new technologies in developing innovative mobile development and website development.  He constantly looks forward to various interesting ideas and ways to implement them with advanced functionalities. He keeps on inspiring the developers with new functionalities, ideas as well as tools.