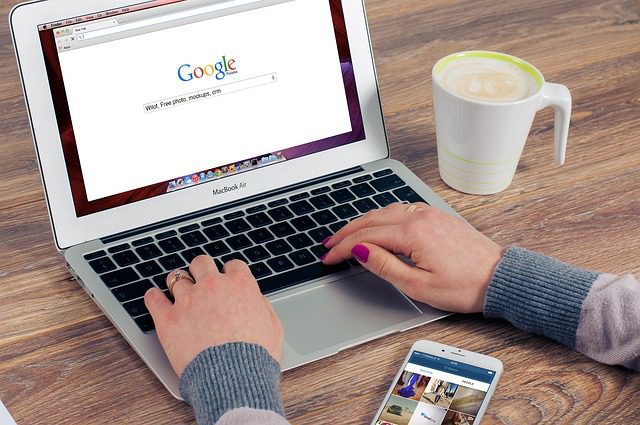 Improving search engine ranking involves different strategies according to the conditions being addressed. For instance, the techniques used for better global SEO results are different from the ones used to improve local SEO ranks. This is simply because the targeted audience is different. In other words, you need to alter your digital marketing methodologies for better local SEO results.
If you are looking to improve your local SEO rank, here are some easy to execute steps for you.
Use local SEO keywords
How many people would visit my website every day? What would the overall visitor count? This completely depends on how may hits you get. The importance of local SEO cannot be ignored in any manner. Many people seek products / services that are located nearby and operate in the same area. If the written content does not have keywords according to local SEO requirements, it would be hard to get the needed conversion rate. Must avoid keyword stuffing if you want to get succeeded in SEO strategy.
Consider that you are selling water bottles and you are located in New Jersey. If someone is looking to buy quality water bottles, he would type "Best New Jersey water bottles" or "buy quality water bottles in New Jersey. If "New Jersey" is not a keyword in your content, your website would not get enough hits. Thus, when you are preparing content for local SEO purposes, make sure that the correct keywords have been used. These keywords should be used after considering the search phrases which users living in a certain locality would use.
Internal Linking makes a lot of difference
A website comprises of several pages. These days, websites have internal links and this helps in getting more customers. People do not want to browse through the entire website and spend so much time. Internal linking helps them in viewing their desired page without a lot of searching.
For instance, if you have a popular blog, link it to the home page or services page. Once the visitor lands on any of these pages, he would click the link to view the blog page. The point is that eye catching text has to be used for this purpose. For instance, text phrases like "click to view blog" seem too ordinary and standard. You need to think out of the box to create better internal links. For instance, "read some interesting insights" can be an internal link text phrase to link to the blog page. The correct internal links can surely produce better local SEO results for you.
Acquire high ranks with publications
Publications are counted among the most credible sources and search engines rank them very highly. When it comes to local SEO, try to exposure on a local publication platform including online newspapers and gazettes. For instance, you can get in touch with one of the local journalists to cover a key event related to your company. When this news would be published on the website of a local publication company, your website would acquire a high local SEO rank within no time. Apart from search engines, people also trust publication companies that operate near them.
Having an updated Google Business profile
Do you know that having a Google Business profile can help your company get a high local SEO rank? The goal is to optimize your company information on Google Business profile and your local SEO position would improve. Here are the steps you have to follow.
Create a Google business profile for local SEO purposes.
Provide key information related to your company including company name, province and telephone numbers.
Based on this optimized content, more people in the local territory would start searching for you and visiting your website.
For better local SEO results, having an updated Google Business profile works well.
Do you have updated local business profiles
It is always good to have proper local business profiles as they catch more audience attention. A lot of companies do not keep their profiles updated on Google plus, Yellow and other similar platforms. This is mainly because they do not know that local business profiles are quite helpful.
To start with, create a local business profile on Google Plus, Yellow and other popular platforms of similar nature.
If you already have a profile, keep it updated at all times by adding fresh content.
Be realistic at all times
Providing incorrect information about your website can prove to be very hurtful. It gives the impression that the website is a scam. This can tarnish the image of the website image on permanent basis. Always share realistic quality content free from any kind of copied texts, if you want to rank higher in local SEO results.
One of the key principles of local SEO is that you should provide authentic information about your company and the services which you offer. Whether it is content, images or any other mode of information, it should not be exaggerated. For instance, a lot of companies use edited pictures of their products. Image editing soft wares are used to give a better appearance to the image. This can prove to be a harmful practice as SEO ranks drop when you have edited images on your website.
A virtual Google tour is an amazing option
You can easily link a 3-D tour to your Google account. People find such tactics very fascinating and they tend to make a stronger impact that simple text. If you are looking for a quick rise in traffic, this is one option that would help you out on a serious scale.
Keep a check on the company reputation
In case of both local and global SEO, the reputation of a company is extremely important. People do not tend to select a company with a doubtful reputation. This requires you to keep a check on your reputation at all times. For instance, if your company does not have a good reputation on Google My Business Page, it would be hard for your website to get a good SEO rank. Searching methods have evolved majorly with the passage of time. Today, people are quite cautious about selecting brands and companies. They do not pick a company until they are 100% satisfied with the reputation it has.
Try to avoid things that can result in penalties. Search Engines have certain regulations and policies. If a website violates any one of them, it faces a penalty. For instance, as mentioned above, uploading images after major editing has a negative effect on the website rank. Similarly, if your content is not original or has keyword stuffing, Google and other search engines would rate your website low.
Fake customer reviews are damaging
There is no other way to make a website grow apart from dedication, hard work and focused approach. This is what website owners fail to understand.
Only actual reviews from the customer prove to be beneficial. If you have fake reviews on your website, search engine algorithms would catch this resulting in your website being blacklisted. It is easy for a website to lose reputation but being counted as a trustworthy option again is not an easy task. Hence, as a website owner, you need to have patience. Opting for illegitimate shortcuts never pays off.
Even when actual customers are posting their reviews, do not emphasize on posting positive comments. This is because you need to present the actual picture or your brand. If a customer thinks that the service is exceptional, he should post a comment according to his experience. Similarly, if a customer is not happy with your brand, he should post a relevant review.
Actual original reviews help a website in growing and climbing the ladders of SEO ranks. Being realistic is the key. In other words, if you want a good traffic count on your website, present the actual picture of your products / services.
Conclusion
If you follow the correct local SEO tips, you can get immense traffic from a certain location. The marketing strategies for local SEO are different than the ones used for global SEO. For instance, you need to use keywords that highlight a certain location. If you are selling wallets in New York, people living there would use phrases like "best wallet shops in New York" and not "best wallet shops in USA". This is because people living in New York would obviously not travel to another city to buy wallet. Thus, in case of local SEO, keywords should be used accordingly.
The opinion of people matters. You cannot expect a website to be highly ranked if a high percentage of users have posted negative comments about it. In addition to that, search engines also take the reputation of a website into account. On legitimate platforms like Google My Business Page, a website should have a strong positive reputation.
You need to present nothing but facts. Today, potential customers and online visitors have become very smart. They quit a website even if there is slight doubt about its legitimacy. For instance, do not post images or customer reviews that are exaggerated in anyway.
About Author:-
Hassan have 3 years of experience of writing articles on Tech, SEO, Sports, Software testing and Health Care. He loves traveling and reading. He successfully manage a team of digital marketing at Prepostseo.