One day, a friend of mine bought a new desktop, which is a DIY computer. He assembled all hardware well, then started to install operating system. He did not use a Windows install disk, but a USB drive instead. He inserted the USB into the controller card and set the USB as first boot in BIOS. Then he entered an environment like Windows 7.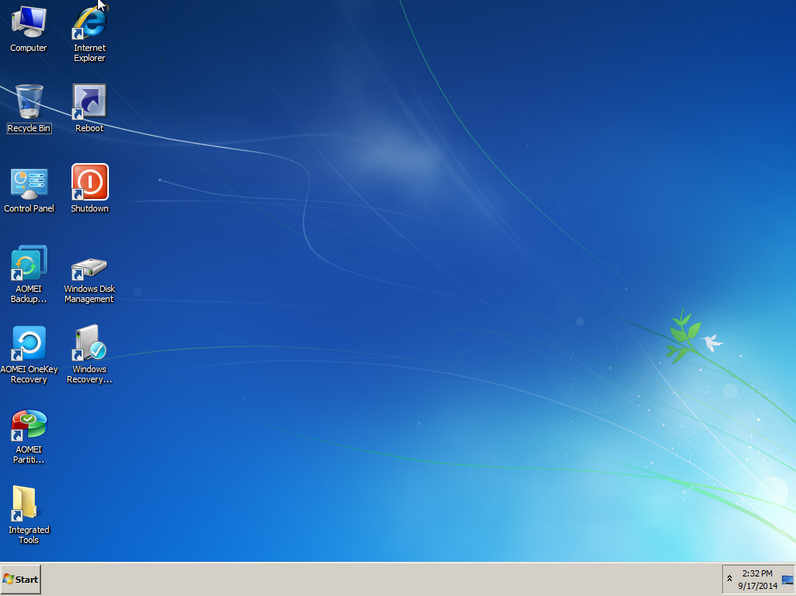 He said, "this is the bootable environment created by AOMEI PE Builder. I added the Windows installation package into it". Then he double click the file to install Windows 7.
I knew Windows PE, but I never thought such a tool like AOMEI PE Builder. It has a graphical interface and the bootable environment built by it is similar to Windows 7, many applications on the desktop. There are Windows explorer, start menu, taskbar, etc. What's more, you can add your needed programs and drives into it.
I knew AOMEI company, I used its free partition software – AOMEI Partition Assistant and free backup software – AOMEI Backupper before. Now they released AOMEI PE Builder, it is also a freeware. I'm happy with this. And that reminds me of AOMEI mission "Optimize System & Optimize Life!". Thanks to my friend and AOMEI, I learned a lot.
I tried this product and found many interesting things. I visited their official website and saw that "No Need to Install AIK/WAIK". This is untraditional too. Then I downloaded, installed and run. Second step please see the following picture. Really doesn't need to install AIK/WAIK.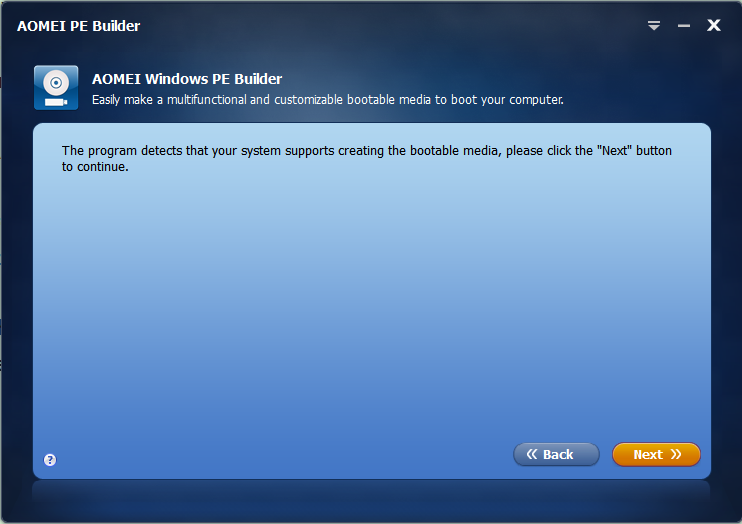 Third step. AOMEI PE Builder has already integrated many other useful utilities. You can still add more portable programs and drivers to build your custom Windows PE.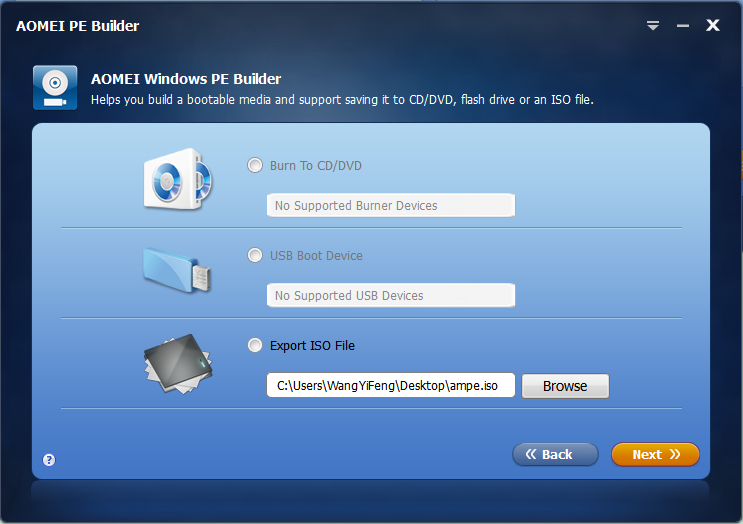 Besides USB flash drive, AOMEI PE Builder provides two other choices: burn to CD/DVD or export ISO file.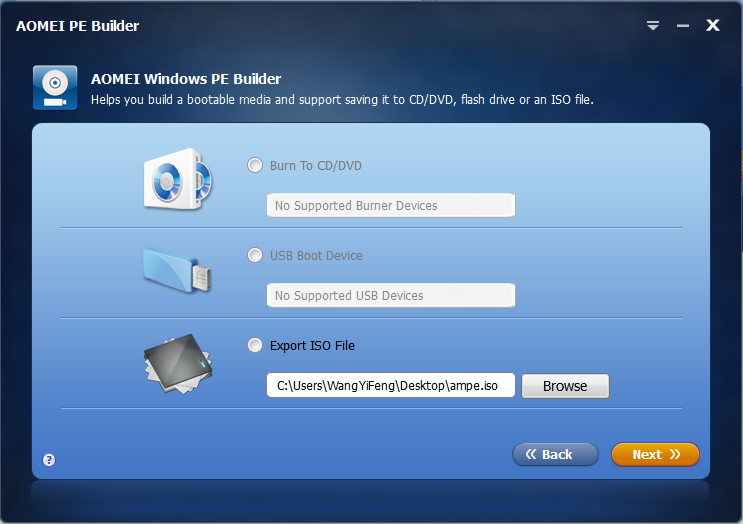 There are many situations you need to use the AOMEI PE Builder created bootable environment based on Windows PE. If you forget log in password, you can enter the environment and reset password by a tool called NTPWEdit. But more often, we use AOMEI PE Builder to create a system repair disc in advance. When you can't boot Windows normally or your system crash, you can use the disc to enter the recovery environment and fix errors or do rescue.