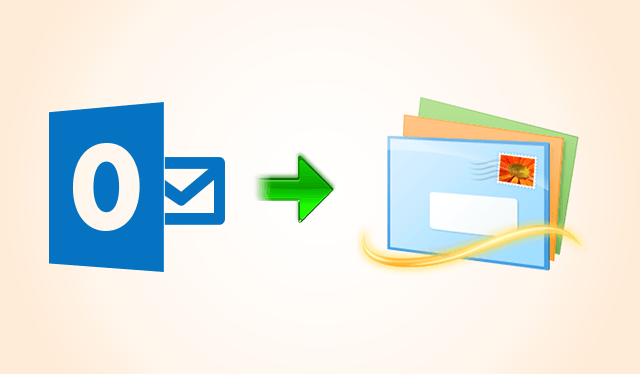 As we are aware of the fact that Outlook and Windows Live Mail are highly incorporated services in Microsoft auspicious. In the current era, Outlook and WLM have become the face in the crowd and has become a complete star in terms of email services. But as per the current era, Outlook is served as a bundle in MS Office Suite and leads to a lot of cost charges. Whereas WLM is a complete package and is totally user-friendly and hence making it more convenient for usage. WLM comes with Windows Essentials and is completely free with all earlier editions along with Windows 8 Operating System. The very first thing you should keep in mind is that PST files are the proprietary files while as the WLM employees EML files for storing the email messages. Despite all the highly employable features, the users prefer WLM over Outlook giving birth to migrate Outlook to Windows Live Mail. The below-mentioned write-up will help you with the strategies of the conversion process. But, before proceeding a single step ahead let's go through a user's concern in the below segment:
User Query:
"Hello, Folks! I am working on MS Outlook from last 3 years. But last night when I came across few policies of MS Outlook, I analyzed that it is getting over budget. My world went to a deep shallow after going through the policies. I instantly changed my mailing client to WLM and now, I need to export Outlook emails to Windows Live Mail. So, that my work doesn't get hampered. Please Help. All leads shall be appreciated. Thanks in advance."
Why Users Migrate Outlook to Windows Live Mail
The whole article written below helps you in understanding the need to move Outlook messages to WLM, but few of the main leading reasons are written below:
The EML files can be stored at any desirable location.
Changing the name of EML files does not create any change in the files.
The EML files can be easily accessed any time but the use of other files on the system can create multiple problems for the users.
Method 1 – Manual Solution
Listed below are some steps you need to follow to transfer Outlook to Windows Live Mail manually.
If you are exporting Outlook messages in WLM, then users need to make use of Mozilla Thunderbird. So, to initiate the process, keep Mozilla Thunderbird pre-installed in the system. Afterwards, you need to import all the Outlook Mailbox items and export mails as EML. Thus, we can import EML files to WLM. Now, let's switch to the below segment and perform the entire task.
Firstly, Launch Thunderbird>> Tools >> Import.
It opens a pop-up window displaying two options first one is Import Everything or Select type of material to import.
Opt for the preferred option >> then click Next.
It initiates the Import process.
While the process is completed, entire mailbox data can be exported.
Afterwards, open Inbox Folder and select messages which are to be converted in EML file extension.
Finally, right-click on it and then hit on save option.
It displays window from which you can select the desired location. Afterwards, save the EML files to the desired location.
The following section will help you to export Outlook emails to Windows Live Mail. Once the above process is complete, follow the steps to perform rest of the conversion process.
First of all, Run WLM email application >> then select File Option.
Afterwards, click on Import option and hit Messages icon.
Select all the files of Windows Mail or WLM to be exported.
Finally, Mention root directory in which the folder message structures are stored and then begin the import process.
Tip: Run WLM with Admin Rights.
Method 2 – Expert Solution to Convert Outlook to Windows Live Mail
The manual process is totally cost suppressant but has many setbacks that irritate the users. Most of the times, users need to configure their respective mail id's to it and thus analyzing a lot of time as well as energy. To prevail overs this problem, one of the highly employable programs is PST to EML Converter. The users can export Outlook emails to Windows Live Mail easily by relying completely on software. The program is a best and reliable solution which makes transferring mails to WLM easier without any data loss.
Final Thoughts!
The above write-up solely declares that it comprises of all the necessary and vital information to migrate Outlook to Windows Live Mail. The users can trust it blindly in terms of performing migration task. And in case it sounds difficult to resolve the problem, try the expert solution and overcome the issue encountered.