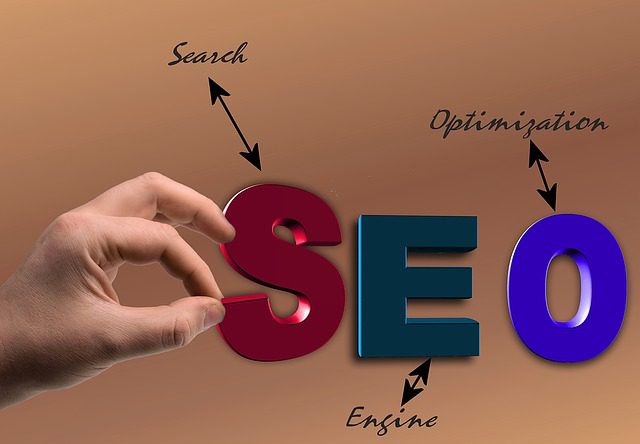 In this world of technology, local SEO is crucial for small businesses.
It's not a question, but choosing a strategic street with more customers is important for the success of small businesses. The easier it is for customers to find you, the more chances they will buy your products or services.
The same applies to online businesses. It's crucial to be present in a location that is easy to find for potential customers. The good news is that Google displays search results based on the location the customer is searching. This is a huge boost particular to small businesses since there is no need to compete with large and well-established businesses anymore.
Today, local search is authoritative for small businesses given that customers search for information locally before they decide to buy or not. And this means if your business isn't optimized for local search, then you are missing out a lot of your prospective buyers.
In general, local SEO is crucial if you want customers to know of your existence and having a website helps small businesses to increase their online exposure and attract new clients to the business.
To help you optimize your website for local SEO, we have prepared this article to guide you on how to optimize your small business to reach potential clients who search for products based on location when deciding what products to buy. Note that if you lack the knowledge to go about the process of optimizing your small business for local SEO, you can consider getting local SEO services done by trusted experts.
What is Local SEO?
Local SEO is the optimization of businesses for local searches. It helps small businesses to target local prospects and customers based on location.  To rank high on Google's organic search listing, small business owners must launch well-structured and effective local SEO strategies.
Appearing at the top pages of search results for location search based searches is critical for small businesses.
This guide will ensure your small business is easy to find by prospective local customers and clients.
Keyword Selection
Search engines are similar to a virtual librarian in that they arrange your web content in a huge library on the internet. When you optimize your website, you make it easy for search engines to file your content to make it easy for your local prospects and customers to find you. This means if you are not findable online, then you are missing out a lot of sales.
To optimize your website for local SEO, you must find the right keywords.
To select the right keywords, ensure:
They are relevant to your small business
They must have a good search volume
There must be less competition for your keywords
Keywords must have reasonable monetary value.
This is a very important process and so if you are not familiar with keyword research, you may seek the help of an SEO expert.
For small businesses selling local products or services, it would be imperative to pick keywords that include the name of your location, city or country. This way, local customers will find you easily.
Optimize for Google My Business
Google My Business is currently the bread and butter of local SEO.  Google My Business is a tool provided by Google that is meant to help your small business follow the search engine's rules.
Remember, if Google trusts your small business, you get a huge boost since customers will also trust on your products or services. To optimize for Google My Business, you need to create and verify your Google My Business profile and then add your business information including the name, address, and contact information and working hours.
You also need to ask your satisfied customers to leave positive reviews and ensure you respond authentically every review.
Optimize Your Website for Local SEO
When it comes to optimizing your website for local SEO, there are several factors to keep in mind. You need to optimize your content for search engines by incorporating high-volume keywords in the title tags, URL, headings, Meta description, physical address and contact number, and body.
Let's dive a bit deeper on this one…
Title Tags are crucial when it comes to your local SEO campaigns. When writing the title of your blog post, ensure to add your location keyword in the title.
You will also do yourself a huge favor when you add your location keywords in the URL of your web page content or blog post. In addition, using your location keyword in the headings (H1, H2, H3, H4…) is also a huge plus to your website.
Equally, add your location keywords in the first and last paragraph of your web content and also alt tag every image you use with your location keyword as well.
Create Content Based on Local Events or Stories.
Google is upping its game every new day and content creators are focusing on writing for readers, not Google itself. Although writing content for huge audiences will attract a wider readership, you would benefit a lot if you write local content that attracts local readers.
Here, you will need to create relevant content that represents your small business's values. Your content should be informative to prove your credibility. Remember, a new user who has just landed on your website will want to understand your business with ease.
Optimize Your Website for Mobile
Research shows that more than 50 percent of mobile searchers have "local intent" and almost 15-20 percent of all searches are mobile.
Usually, people will search your website using their mobile to look for reviews, find out how to reach your business premises as well as contact information. Make it easy for them to browse through your website by optimizing it for mobile.
Get Listed on Local Directories
Directories are places where businesses and companies are listed. Usually, a directory consists of several businesses and companies categorized base on their industries.
As a small business owner, you could get listed on directories based on your specific industry and so it's beneficial to get listed on industrial directories so that prospects searching for specific products can find you easily.
Over to You
Implementing the strategies we have outlined in this guide will see you staying ahead of your competition and become easily found locally.
The best part?
Some of the practices are simple and free, so you only need to give your time and some effort and you are good to drive your local success.