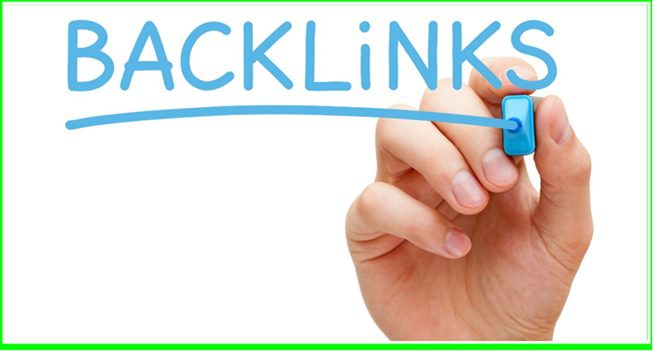 Backlinks are the links integrated with your web page and show up on the websites, social media platforms, and various web-based locations. When a website is linked with another site, it means that the content which is showcased on that web page is reliable. Backlinks are the ones which decide if the website is going to go up or down in Google's search results page.
Thus, web pages with more quality backlinks will rank much higher in the search engine results pages.
As there are various kinds of backlinks, an excellent way to boost the rank of your webpage is through the method of getting a good quality of backlinks.
Also, know that all the created backlinks are not equal, and it will take time to build a strong link building plan. It is important to understand the different kinds of backlinks, how they can be used to target other sites, and how many links should be used. If you are a beginner, you can join a good Digital Marketing course.
So now let's see which are the different types of backlinks and which are best among them.
Types of Backlinks Best for SEO
Editorial Backlinks
Editorial descriptions consist of a link that points to your website and is placed inside the content of good quality and is a quality backlink. The editorial backlink is an organic link which hasn't been paid or requested for but is obtained with the help of high-quality content.
To integrate an editorial backlink, develop content that showcases what our brand is all about and how useful it can be to the audience. Develop relatable content, mesmerizes the audience, and has the potential to go viral.
Image Backlinks

Image backlinks are the ones where an image is linked to numerous pages. Images designed creatively and have radiant colours are the kind of images people would like to interact with and share with others. While developing a good image, pay more attention to keeping information up to a point and presenting it interactive. Images catch the eye and look attractive, and thus people click on them to check out the page. Therefore, it is beneficial to create product photos, infographics, ad designs, and comics and use them to get more backlinks.
Free-Tool Backlinks

Free-tool backlinks are the kind of links that can be obtained by getting a free tool on your website. After examining the free tool important, it will be linked back to the webpage by integrating it in the content. A free tool can be an eBook, and depending on it, your webpage will get traffic and backlinks considering that it is helpful to people. Let's say that you will keep it free of cost and a useful tool on your website, and because of that, other brands will link to it as well. With this, you will not just get backlinks because of your free tool but also get potential leads.
Sponsorship Backlinks 
Sponsorship backlinks can be obtained if you sponsor an event or a noble cause. Your brand will be declared a sponsor, and the event organizer will link it back to your website. Sponsorship backlinks are useful for SEO and can also engage with a new kind of audience. Your brand will be shown in posters, on the news and on social media platforms.
Guest Blogging Backlinks
Guest Blogging is one of the best types of link-building techniques. There are a lot of websites on the Internet that accept guest posts. You have to find websites in your niche and ask them if you can write for them. You can find guest post opportunities by using advanced search operators.
There are many advanced search operators like "UPSC" +"Write for us," "Guest Post" + "Education" +"Write for us," etc. You can easily find tons of websites that accept guest posts. Some people might charge a little for the guest post if your budget allows, then you can pay; otherwise, you can switch to the next time.
Guest Post backlinks are best as they act as a natural link. Search engines love those websites which have natural links. Also, the link juice that is passed by the Guest Post backlinks is of high quality. Your website's overall performance will definitely boost with the help of Guest Posts.
Comment Backlinks
If you place a comment on a blog page or under an article, you can also place the link which will take them back to your website. It is suggested to leave some good comments under a good article as sharing links will be useful in enhancing traffic back to your website and in getting the word out.
Resources backlinks
The article that provides useful information or a listicle post such as "10 best shares to buy today" will offer useful information to your audience and other websites. Resources backlinks are useful for creating good content through which the other sites will find it applicable to link it back to. Considering that our website has got informative content, then other websites will link it back to those resources and refer to it while getting the point across to the audience.
Profile Backlinks
Profile Backlinks are one of the most popular types of link-building techniques. You create your account on different high domain authority websites in the profile backlinking. Many high domain authority websites are available on the internet that allows you to create your account.
While creating the account, you have to fill out all the necessary details, and there will be an option to fill in the website address. Fill out your website there, and you will get a high-quality backlink. These types of backlinks will help you in increasing your domain authority.
Final Word
So I hope that this article was helpful to you. Backlinks are a crucial part of search engine optimization and keep in mind that the quality of links is important rather than the quantity. Develop a link-building strategy and try to obtain high-quality backlinks from great websites with a wide audience.
Develop and create fresh content that has the potential to go viral as it will allow your website to get good backlinks from and to your website.