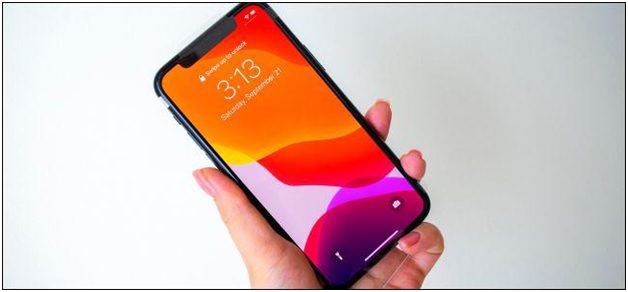 Apple's iOS is the most viable operating system in the world today, which could drive revenue to business organizations. Building a start-up is very expensive, but with the iOS platform and the expertise of an iOS app development company, a startup could fetch good money. Furthermore, iOS devices are preferred by department heads, senior managers, and leading specialists and usually by those who could spend more.
iOS app development offers more exposure as well as greater financial gains. This is the reason why most developers go for the iOS platform for application development. Hundreds of thousands of iOS apps are available for you to choose from. So much in fact, that it could be difficult to determine which are worth trying.
THE BEST IOS APPS IN 2020
The apps are divided into several categories. These are just some of the thousands of iOS apps available today.
VR and AR, non-game apps
Giphy World. Powered by AR, which enables you to overlay GIFs to the real world. It also allows you to share creations with friends.
Sky Walk. A stargazing application that's very popular, with an interactive night sky guide. It lets you explore over 200,000 celestial bodies as well as access to information on whatever you may find.
Google Cardboard. It works with Google Cardboard-compatible iPhone and VR headsets. It helps not just in setting up a Cardboard viewer but also has several VR experiences to get started.
CLOUD STORAGE
iCloud Drive. Is Apple's own cloud storage device. Media, folders and documents stored in iCloud Drive stay updated across all devices of Apple, thus they could be accessed from an iPad, iPhone, Mac, iPod touch or a personal computer. There's a free 5GB space to start with.
Google Drive. The same as Dropbox but you get 15GB free space to begin with. Furthermore, it supports Google's entire product portfolio directly. For instance, you could see your Google doc files or photos and invite others to see and edit them or leave comments.
Dropbox. Great for storing folders and files to the cloud and share them, collaborate with others, scan docs and synced everything across all devices. You could access to it anytime, anywhere and with a free 2GB free storage to start with.
FINANCE
Acorns. Invests your spare change automatically. This is best for novice investors who do not comprehend the market.
Coinbase. One of the most popular cryptocurrency wallets. The app supports an array of cryptocurrencies, such as Bitcoin. It makes it easy to buy, store, use and accept Bitcoin in a secure manner.
Mint. A free money management and financial tracker application. It brings together your credit cards, bank accounts, investments and bills to see how you spend your money as well as where to save.
GAMES
Alto's Odyssey. An app that's a sequel to Odyssey Adventure where you have a role as a snowboarder flying down the gorgeous endless landscape. The game throws in some desert landscapes and pastures.
HQ Trivia. Win real cash with the popular live game show application. You tune into the HQ live show every day to answer questions, ranging from easy to difficult.
Clash Royale. It's a tower rush game in which you play duel players in real-time worldwide. The objective is to destroy rival towers and the 'King tower' as well.
LEGO AR Studio. An AR app where you could play with virtual LEGO sets and toys in a real-world scenario. You could move and position everything, learn details about your set and try movie-making.
DATING, RELATIONSHIPS
OkCupid. It's all about rich profiles in which you could showcase your interests and personality. Additionally, you may answer queries about yourself. It has algorithms that help you connect to those who have the same passions as you.
Grindr. A social networking as well as a chat application for transgender and queer people. Although not as pretty as Tinder, but is the number option for the LGBTQ community.
Bumble. Similar to Tinder but with the app, women make the first move. All users could form relationships in a more respectful manner.
FITNESS/HEALTH
MyFitnessPal. An app that's integrated with the apps and devices of Under Armour. It helps you keep track of food, log exercise, make goals and get support.
Headspace. A guided medication application with a free basics course teaching you fundamental meditation and mindfulness techniques. A paid subscription enables you to access its entire meditation library.
Clue. A period tracker application that makes use of science to discover menstrual cycle patterns, PMS, ovulation, get personalized reminders of your period, fertility and keep tabs on everything, from your exercise to your mood.
MUSIC
GarageBrand. Turns an iPhone or an iPhone to a recording studio. With it, you could create and mix music or even become a DJ, on the go.
Spotify. It is the same as Apple Music but is tied to Apple devices only. A freemium tier lets you listen to playlists and radio stations with ads.
SoundCloud. An audio streaming and music platform with more than 180 million tracks. It allows you to upload audio and search for new music in one place.
Apple Music. A music subscription built into devices. You can stream just about any music you want to hear.
SECURITY
1Password. A password manager application that remembers all your passwords for you and makes you generate passwords and signs you into apps and websites easily.
NordVPN. Whether traveling to a foreign country or browse at home, you could enjoy private and safe internet access and secure Wi-Fi connections from cyber threats.
SHOPPING
Amazon. With the app, you could shop from Amazon easily from your mobile device and allows you to access Alexa as well as scan products.
Etsy. Great for those interested in purchasing or browsing vintage, handmade and one-of-a-kind goods.
ShopStyle. Enables you to buy shoes, sneakers, clothing and entire outfits from almost every designer.
About Author:-

Rooney Reeves is working as a Business Development Executive at – eTatvaSoft, an iOS Mobile App Development Company. Know more about the latest information on iOS Mobile App Development. She always accepts challenges and puts some effort into it. She loves to write and spread her knowledge through writing. Follow her on Twitter.