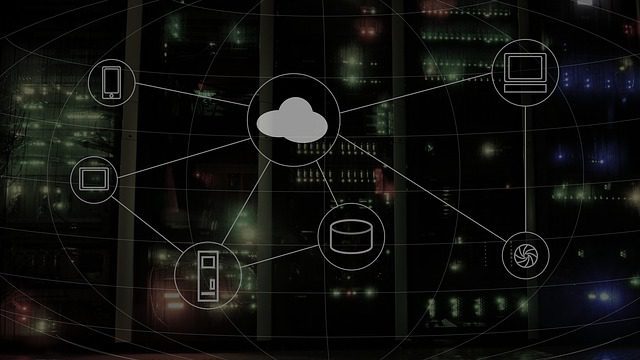 More and more industries and businesses are investing in cloud tech. According to a study by the Cloud Security Alliance, almost 90 percent of companies are currently making some sort of investment in cloud computing, and rightfully so. This type of tech gives you more freedom to share files and cooperate as a business owner. There is proof that cloud technology improve-eds workplace productivity as well.
Among its benefits is reduced risk. Here are some ways cloud computing technology can reduce risks for your business.
Reduced Risk of Low Efficiency
Companies worldwide have become up to 20 percent more efficient with the use of cloud computing according to research carried out by Vanson Bourne. What is more, there has been a dramatic increase in their output speed. This is mainly due to the rapid file sharing and capabilities for collaboration offered by cloud technology.
Reduced Technical Risk
Companies that invest in cloud computing are able to reduce technical risk a great deal. How? Technical infrastructure is brought down to the necessary minimum by eliminating almost all servers and additional storage software. You can cut costs a great deal without compromising your IT operations.
User-friendlier
Cloud technology is always designed with the user experience in mind. It is the easiest to use, thereby reducing the risk of human error. As they say, the tech is not right for your business if your least technical staff member can't work with it. Cloud tech is intuitive, reducing risk by preventing loss of time and productivity, frustration, and higher costs of customer support. It follows that the risk of unhappy customers is reduced as well.
Fast and Fault-Free
Companies that don't adopt cloud tech can suffer from a number of issues, such as slow checkout lines. We all know that no client will appreciate having to wait in line! With cloud based tech, like a POS system in the cloud, cashiers can ring up customers as quickly as possible, bringing wait times and frustration down to a minimum. They also have much quicker access to product information, which enables them to help customers efficiently.
This is the most important reason why to use cloud tech, in fact. The traditional system software has become old-fashioned. The software can be very slow and buggy, causing data loss and frequent crashes. You need to consider cloud tech if you have been experiencing these or related issues.
Maybe you're interested in investing in cloud tech, but you're not sure how to look and what to look for. Read online reviews of cloud based tech and check if anyone has commented about faults, bugs, and otherwise unsatisfactory performance.
Before choosing software, read your contract carefully to see if it's possible to cancel and will that be free or you'll need to pay a penalty. This is very important. Poor system performance can have dire consequences, including legal action from customers.
High Flexibility
Cloud technology makes it possible for business owners to pay for more storage and server capacity when they need it and do away with it when they don't. This option isn't available with traditional data storage.
Universality
A business can access its data from anywhere in the world with cloud tech and from almost any device. The risk of experiencing difficulties when you access information will be reduced no matter where you're physically located.
Lower Carbon Footprint
Cloud technology has reduced the need for data centers around the world. This impacts the environment positively in return. Many companies have managed to share resources and establish an environmentally friendly status thanks to cloud tech.
Certain cloud computing solutions have changed the way we conduct business dramatically. These platforms and services will only continue to evolve as companies look for ways to improve data storage solutions to become more and more effective and efficient.
Traditional Tech is Lacking Key Features
Cloud based systems can be operated from almost any mobile device throughout the cloud. If you have a shop and you switch to a cloud based POS, for example, you won't have to be physically present at your place of business to know what's happening any more. How cool is that? You'll save yourself lots of hassles and lots of nerves, such as concerns about employee motivation. A lot of managers worry about this. With a traditional system, you need to be there to monitor your staff. If you aren't, they're not as motivated to work, and the bottom line suffers.
Cloud based tech can help you with this. These solutions provide regular updates on what's happening apart from performing a series of many other important tasks.
Traditional tech is bad at managing inventory, for example. Consistency in inventory is crucial to companies that have both traditional and online stores. Cloud based tech allows for efficient and accurate inventory. Many companies using traditional tech find they can't keep track of their inventory or order it in an efficient way. With cloud based tech, you can sort your goods by class, type, item description, and more depending on the goods.
Cloud based tech also reduces the risk of data loss related to each product. This means you know the suppliers, sales rates, replacements, and parent relationships for every item in your inventory. It also reduces the risk of poor customer service. You don't run the risk of offering goods that aren't actually available.
No Hidden Fees and Charges
The price of cloud solutions is arguably one of the most important issues for all business owners, particularly small business owners. Cloud tech reduces the risk of hidden fees and charges. Some companies promote dishonest costs and packages with confusing price structures. Traditional tech usually involves hidden fees and charges that companies might not discover till it's too late.
With traditional solutions, you always have to check for costs in advance, such as:
Integration fees
Set up fees
Hardware fees
Support fees
Add-on fees
Cancellation fees
High credit card processing rates
…whereas with cloud tech, these concerns become a thing of the past!