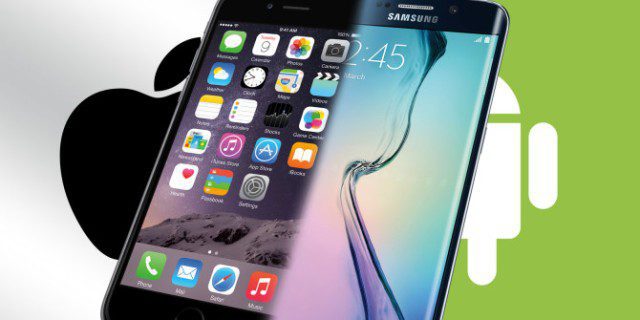 The boom in the technological world is bringing continuous changes all over the world. There are continuous improvements observed in the online world specifically in the web designing and mobile development. New web designing packages are continuously emerging as well as the new devices for users to make their life easier and simpler. However, after acquiring new devices, it becomes a troublesome task to transfer the data. To help you overcome this problem we have listed some ways of transferring data from old to new Android and iPhone devices.
Data Transfer for Android Phones
Method no 1 for transferring data using Bluetooth
Bluetooth is an amazing technology that comes to use when there's no internet connection nearby. It assists us in transferring all the media files that one phone holds. When planning on transferring data from one phone to another, all you need to do is to switch on the Bluetooth on both old and new device and ensure their connectivity by pairing them. Select the files that you want to transfer from the Android device and select the other phone as the destination device.
Method no 2 for transferring data using mobile transfer
Mobile transfer softwares are an amazing invention for the transfer of data. All the data can be easily transferred using these which encompasses not only videos, pictures, apps but also text messages and contacts. It's an amazing feature of letting you transfer the file at an amazing speed and also erasing the data on the previous devices and its restore and backup option makes it all more appealing for transferring. All you need to do is to install the transfer application program. After installing connect both your devices old and new to your computer via USB Cable. Open the application, detect the phones and choose the transfer option.
Method no 3 for transferring data using Phone manager
One of the most amazing methods for transferring data from one device to another is using phone manager. Using phone manager, users can transfer all their data such as contacts, apps, videos, and ringtones. All the user is required to do is simply download and install the free phone manager program on the personal computer, it lets user preview or alter the contacts before as well as after the transfer is complete.
Method no 4 for transferring data using Gmail account
One of the easiest methods for transferring all your files from one device to another is by using the Gmail account. You can sync all your device data with your Gmail account. Once that is done, enter your email on another device all of it be will there, as it is linked to all the device data. Once this step is done, all the data on your Gmail account is automatically downloaded on the new device.
Method no 5 for transferring data using NFC
NFC stands for Near Field Communication. This technique for transferring data requires the devices to be present in a close proximity to the other as the name suggest because the data is transferred using the radio frequencies. First, the user needs to ensure that it is workable on both the devices. NFC is an efficient and effective way to transfer data quickly. Further, the NFC enabled devices to allow them to read or write programmable NFC tags.
Data Transfer for iPhone
Method no 1 for transferring data using Quick start
Quick Start is a very effective method for the transfer of data from one iPhone to another. The phone that already has an IOS 11 it automatically sets up the new device. While using Quick Start for transferring of data, it will take some time.  All you need to do is bring both your devices close to each other, your current device must be running the iOS 11 whereas the new device
Method no 2 for transferring data using iCloud
iCloud is one of the most amazing features of the iPhone, which provides user great ease of transferring data wirelessly. It is used to back up all the device data on Apple's online service. You are required to check the manual trigger before making a transfer as to make sure that everything is up to date. Connect your current device to the Wi-Fi and tab on the launch option on the home screen and select cloud. Select the backup option and when done switch off your old device. Now unlock your new, after selecting a language to select the restore for the iCloud option. Enter your Apple ID and password; this will transfer all the data on iCloud to your new device.
Method no 3 for transferring data using iTunes
For transferring data from one iPhone to another, iTunes is also used. However, still transfers most of the data except for the apps which we have to download because of the different versions of it. But the major task of password information and all is done through the encrypted backup of old iPhone by iTunes that is restored in the new iPhone. It consumes less time and is very effective. You will need a USB cable. Using it connect your old device with the computer. Start iTunes and select the iPhone backup and click on encrypted backup and insert a password. Disconnect your old iPhone. Now plug your new phone into the device and after initial setup go to iTunes and select the restore option from iTunes backup. Select the recent backup and insert your password to proceed. This will transfer all your data to your new phone.
Method no 4 for transferring data using 1 click transfer
It is an easy choice for the users, after iCloud and iTunes. This detects all the mobile content from the old device and transfers that it to the new device. Download AnyTrans for iOS on your computer. You have to connect both the device to your computer using a cable. Choose any one option from clone device (when the iPhone is totally new) or merge device (when the phone has some data) from your old iPhone. Select the categories you want to transfer to your new device and wait for the process to be completed. Data will be transferred from your old device to new using this app.
Method no 5 for transferring data using Gmail
Gmail can also be used for transferring data from old to new iPhone. You have to download a google drive app on your old iPhone. Open your google drive app and select the backup option from the settings. This will transfer all your data to the google drive. You can select seen and use all the data through it. Same goes for the new device. Download the google drive app and open it. Select the synchronize option, this will transfer all your data on the drive to your phone
These are the five ways through which you can move all the data to your new Android and iPhone devices. These methods will aid you to continue working without any hassle.
About Author
Hasan shah is a well-known name in the Web designing and web development industry. His masterpieces have been used by many of the designing students and neophyte in the industry as an inspiration. He is offering his services for last 8 years, He is currently working with a web designing company named webexperts and many of the big brands and industries are taking benefits of his professionalism.