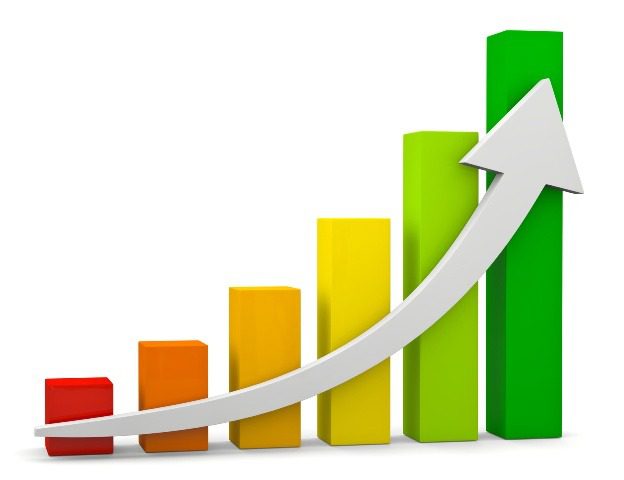 With the rapid growth of eCommerce industry, small businesses usually the startups find hard to break through the noise. Corporate branding is becoming more challenging than ever. The companies are trying to figure out what advertising practices and business promotion strategies should be included in the overall integrated marketing plan.
Where there exists a lot of marketing tactics, search engine optimization holds the core value. However, today's fast-paced digital transformation demands the businesses to switch from conventional to contemporary SEO. The keyword research is still providing the central support. The only difference is that the Austin SEO Firm always target the keywords by metrics management. It means if they have to find seed keywords for 'Ecommerce leads' they need to be well versed about the CTR, bounce rate, and time-on-site, etc., concerning this primary keyword. Potential site visitors don't bother about the irrelevant keywords.
A 5-Pillar Approach to SEO Advantage:            
Today, consumer behavior and relevancy lead the search engine optimization processes. Here are the proven ways eCommerce retailers get their hands on for improved SEO.
Content Publication with Ideal Frequency:
Content is a remarkable way to drive an organization's SEO value – enhanced user engagement, attracting links and loyal consumer base.
It is an open fact that the majority of the eCommerce retailers are actively involved in blogging for improved SEO. It's certainly beneficial to the company's interests – brand awareness, leads generation, sales and profits.
However, regardless the volume of your published content, the ultimate impact on the search engine optimization process comes from the content value, quality, organic keywords and how frequently you post it on value-added, authentic sites.
YouTube SEO
Textual content is still leading the race. But, with the passage of time, visual content is on the high rise for better SEO. Although it seems difficult to get rank the YouTube videos in SERPs, once listed on the Google search it brings quality SEO results.
The most significant factor to rank promotional videos on your YouTube business channel is that your target audience watches it.  Again, relevancy is the epitome of success here.
It's not about the number of videos you create and upload rather how focused you are while covering and promoting consumer-oriented topics. Keep evaluating the insights to know what kind of video content works the best and strategize accordingly.
Social Sharing Drives Links:
Social media sharing drives brand awareness mandatory for user engagement. As it increases the brand's online visibility, it captures the attention of the potential consumers. Moreover, it helps to attract prospective content developers, site owners, editors and those who are more likely feature your shared content.
Eventually, it will navigate the organically produced links to the original business site. Sharing your brand promotion content on social networking sites indirectly drives the backlinks to target website and hence improved SEO.
Social sharing may not have a clear impact on SEO, but the eCommerce industry is earning many benefits through this activity.
Voice Assistance Integration:
The image-based and voice searches are gaining search share, and they will continue to grow up to make 50% of all Google searches by 2020 (Trends Report by Mary Meeker –Kleiner Perkins & Byers partner). As a case of point, Siri (Apple's voice assistant) receives millions of search requests through speech daily.
Adding to it, Google rolled out mobile-first-index feature. It means search engines will now index the websites and software applications through their mobile versions, first. The combined effect of all these things results in need of integrating voice assistances such as Google Now, Amazon Alexa and Microsoft Cortana in your web and mobile apps.
It becomes essential for the startups to gear up and take on the voice search technologies to dominate the aggressively growing voice search industry.
AMP Adoption & Implementation:
Amp (Accelerated Mobile Pages) allows the eCommerce retailers to load their web pages fast on the mobile devices with direct drive from Google search results. Using AMP on your website will help to rank the relevant pages in the SERPs to stand out from the competition.
AMP adoption is essential to enhance your site's SEO potential because of instant pages load, smooth navigation along with ads monetization.
In case you overlook AMP adoption for target pages you will lose the significant benefit of Google giving these pages priority in the mobile searches, offering improved user experience and hence, detectable ranking signals.
Prioritize your web pages in mobile searches (remember, Google's mobile-first-index update) via AMP implementation on your business site and provide fast and smooth user experience – necessary for SEO growth.
Final Thought:
Ecommerce businesses need to establish a well-rounded SEO strategy on the cornerstone techniques as mentioned above.  SEO is amazing marketing platform which can help you to boost your organic traffic and inbound leads in a right way. But, SEO is a time taking process to give you results so, don't need to be panic, hire reliable SEO firm that offers you maximum output.