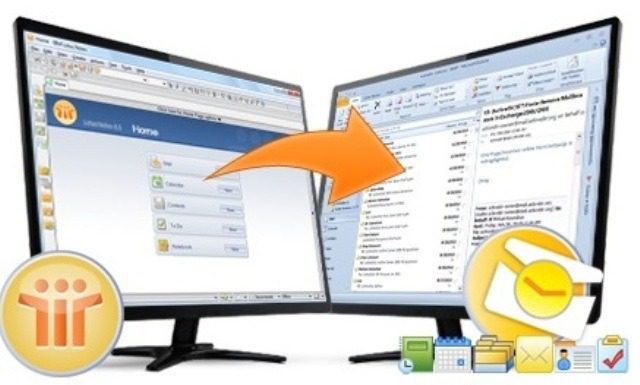 Do you know that Lotus Notes and Microsoft Outlook are the two most massive technologies?   IBM Notes is the most popular email client that can be used for businesses e-communication and also save mailbox data in NSF format. Whereas, MS Outlook is a desktop-based application that helps to maintain business continuity. Moreover, it contains two file formats i.e., PST and OST in which users can preserve their crucial data. Both of them provides a wide range of services and plays a significant role in the quality of workflow. However, the users are in constant search for a solution to find out how to read Lotus Notes NSF files in MS Outlook. Thus, in the following section, you will get to know the manual method to open .nsf file in Outlook 2016, 2013, 2010, 2007.
Reasons to Read Lotus Notes File in Outlook
The primary reason is the difference between the file formats that can be used by the source and destination parties. However, all applications can use some types of data files for saving the mailbox information i.e., emails, contact, journals, calendar items, etc. Thus, Lotus Notes application uses NSF format and Microsoft Outlook uses PST file format. Therefore, Lotus Notes to Outlook conversion is required to accomplish the entire task.
Steps to Open & View NSF File in Outlook Manually
The manual approach is categories into two steps that are given below:
Go through the set of instructions which includes the following steps:
Firstly, Quit all running programs and then, launch IBM Lotus Notes
Select the emails that you want to export to MS Outlook
Now, select the File menu and click on the Export button. After that, the dialog box will appear on the screen
Enter the name of a specific file and save it with "Structured Text" type at the desired location
Next, choose the Export button
Then, fill all the details in a dialog box that displays and Press OK button
After saving the exported data at the particular location that you have decided, transfer it to any format that MS Outlook understands yet Outlook application does not support the "Structured Text" type. Well, the ideal middle file format is CSV (Comma Separated Values). This can be accomplished by using a simple and easy script (Microsoft recommended way). Along with this, once the exported data has been moved towards CSV format, users can continue with importing it into MS Outlook. Hence, in the way eventually users can view .nsf file in Outlook.
Import CSV into MS Outlook
Here are some steps that will help to import .csv file into Outlook 2016, 2013, 2010, 2007. Let's have a look:
Exit all running applications and now, you can launch Outlook application
After that, go to File menu, select Open button and choose Import Next, Import and Export Wizard will open
Select an option "Import from another program or file" and further proceed
Now, Choose the file type in which you can convert the exported Lotus Notes NSF emails
Browse the specific file to import and select any option as per your need
Proceed until the migration process is finished
Limitations of the Manual Approach
The above manual solution for reading Lotus Notes NSF files in Outlook has few limitations as follows:
This procedure involves so many steps
It is very lengthy and time-consuming process
Some emails are missing during file conversion
A non-technical user might face difficulty while running script needed to export structured text to CSV or any other file format
This process gets fail to move password-protected emails
In order to overcome these constraints and to make the whole process concise and risk-free, alternative solutions should be used. Users can take help of a reliable third party tool to convert Lotus Notes NSF in Microsoft Outlook.
Professional Way to Read NSF Database in MS Outlook
To overcome all the shortcomings, users can take help of an automated solution i.e., Mail Migration Wizard. It is designed in such a way to export all messages from Lotus Notes to Outlook with attachments. This professional tool helps the user to perform bulk conversion from NSF to Exchange server mailboxes. Users can migrate all items like emails, attachments, tasks, calendar, notes etc., to a usable PST format with this amazing application. The tool has simple and interactive User Interface which makes the migration process easy.
Let's Wind Up
After considering all factors associated with Lotus Notes NSF file, we have discussed various feasible solutions to let the users understand how to read Lotus Notes file in Outlook. Else, users can use a commercial solution that will help to perform the migration in a simplified and efficient manner.