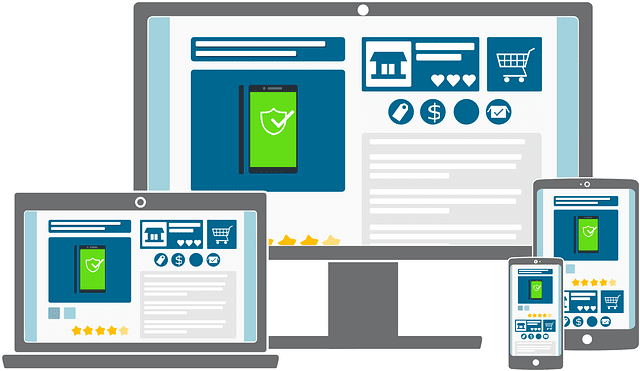 Creating an eCommerce website is a time-consuming process, but building a customized one can be overwhelming and complicated. However, if you collaborate with an eCommerce development company, then it can help you adopt a structured approach that can help you build a website that not only meets your business requirements but also provides a smooth user experience for your customers.
In this blog post, we will discuss the essential steps to develop a custom eCommerce website.
Steps for Developing a Custom eCommerce Website
Step 1: Define Your eCommerce Website's Goals and Objectives
Before you go all out and start drawing on the canvas, it is important to take a moment to consider what your objectives or goals are that you want to accomplish using this custom eCommerce website. These will help guide you in the development process and help you figure out how much time and money should be allocated for the project.
It is also important to define what information you want on your website, such as which products or services you want to sell, how many categories there will be, what payment methods you will accept, and so on.
Step 2: Choose the Right eCommerce Platform
One of the complicated and overwhelming decisions you have taken during the development of a custom eCommerce store is to choose the right platform for the project. A large variety of development platforms are available in the market. You just have to go out and shop for the most suitable one.
The size of your online business and the complexity of your products will help you determine what kind of platform will work best for you. If you have a small online store, you may want to look into an eCommerce platform that allows you to easily update product information or add new products without having to do too much work. If your store has a large number of products, then an eCommerce platform with inbuilt inventory management tools will be more beneficial.
Step 3: Choose a Hosting Provider
Choosing a host for your custom eCommerce website is very important. Choosing the wrong provider can set you back for time and money while choosing the right one will make your development process much easier and faster.
Not all hosting service providers in the market are equal. You should look for a hosting provider that has been around for a while and has lots of experience in creating secure, stable websites. You must also look into what level of support they provide before considering hiring them for your eCommerce website. Additionally, your hosting service providers must also offer great customer service so that whenever a problem regarding your website or server setup arises, it can be dealt with immediately.
Step 4: Design Your eCommerce Website
Design is of course one of the crucial factors that can determine the success of your online store. Your eCommerce website needs to look professional, clean, and easy to navigate. And just not only that, details matter. So you have to keep your entire design layout consistent with the images and color schemes of the website.
If you want to make your site more appealing, consider adding a photo gallery or video section. Also, the content you write on the website must be useful and appealing to the customers. A wide range of themes are available in the market for free and for pay that you can use to design your online store but remember to keep it simple and elegant, something that your customers might like.
Many designers have pre-designed templates that they sell at low prices so that users don't have to go through the process of creating a new design themselves. You can also find themes built specifically for eCommerce sites on ThemeForest and other websites dedicated to this type of software.
Step 5: Develop the Functionality of Your Website
If you are going to develop a custom eCommerce website, then it is important to ensure that every feature and component on your website is fully functional and easy to use. You might remember that the first impression is the last, yes, that's why we created a beautiful design for your website but if even with that, users have problems doing simple tasks then they won't bother ever coming back again to your website.
The most important thing in this regard is to make sure that the navigation menu of your website is simple and easy to understand. Also, make sure that all the functionality of your website is visible at any point in time.
You can also consider adding social media buttons such as Facebook, Twitter, and Google+ on every page of your website so that people can leave reviews about your products or services with ease.
Step 6: Test and Launch Your eCommerce Website
You don't want to launch a faulty website for your customers to use, which we already discussed in the above step. What can you do to prevent that from happening? Well, that's why you have to test your eCommerce website thoroughly for bugs and errors.
Set up a testing environment where you can test all aspects of your website, including its functionality, design, and user experience.
Once you've set up your testing environment, start testing your website. Every feature and every component you have created and installed on your website needs to be checked thoroughly. You have to test each line of code in the codebase for bugs. Every process, page, and functionality of your online store must be severely tested. You must also test your website for different operating systems and browsers.
You can launch your website when you are completely convinced that there is no fault in your website and that everything works perfectly fine as they are supposed to.
Step 7: Marketing Your eCommerce Website
So, you worked hard to build a custom website to sell your products. But how would you conduct business if no one knows that it exists at all? To let everyone know about your awesome business and services, you have to reach out to your target audience and appeal to their problems and needs by offering a solution for them. That's where you have to come up with marketing strategies to promote your website and the products you sell on them.
SEO, PPC advertising, content marketing, email marketing, and social media marketing are some of the most effective marketing strategies you can use to drive traffic to your eCommerce website, build brand awareness, and increase sales. Even after that, you need to continuously analyze your campaigns, see what works and what doesn't, and learn and adapt from those insights to yield great results.
Step 8: Maintenance and Support
In the digital world, if you are not updated on the latest trends and technologies, you will not be just left behind, but you might lose your business too. This means that the site must be updated regularly and any changes made should be implemented immediately. This is an important aspect in terms of maintaining your website's presence in search engines and keeping your customers happy. A good eCommerce website will also ensure that there are no technical glitches or problems with the site.
Hire a maintenance team that is available 24/7 to answer the customers on their queries and other issues. If you cannot afford to hire a full-time web developer at this point, then consider hiring freelancers who can work on specific parts of your website as and when required.
Conclusion
As I said at the beginning of this blog, developing a custom eCommerce website is an overwhelming and complicated task, therefore you need to adopt a strategic approach to make sure that you not only successfully complete your development project but are also able to provide your customers with a reliable product and an enhanced user experience. By following the essential steps outlined above, you can ensure that your eCommerce website successfully achieves your business goals and objectives.