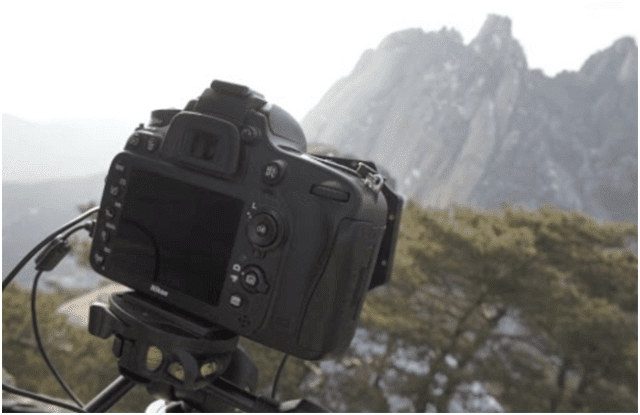 When it comes to capturing images that show all the beauty and grandeur of nature in inexplicable ways, there is nothing that does this better than landscape photography lenses.
It could be a sunset over a mountain with a brazen display of color or a lone tree being bullied with a strong wind against whispering grass or a river moving silently unperturbed through canyon walls that might have been eroded through years of neglect.
Wide angle lenses are a must-have for every landscape photographer. There are very few tools as important as this piece of equipment. It enhances the images captured and conveys the message of grandeur found on any scene and transforms it into pieces of images that wow the mind.
In today's world, there is a variety of excellent wide-angle lenses that were missing some years back. Thanks to technology and the use of advanced manufacturing techniques in the production of these photography lenses, we have more refined focusing motors.
The use of miniaturized computer processors has also improved the development of better and more high-quality wide-angle lenses.
Another area that has tremendously been aided with the use of technology is the number of photographic platforms available for professional shooters. We now have Micro Four Thirds, APS-C and even Full Frame available for the shooter.
Each new platform has its own way of solving the wide-perspective problem that shooters face and while the different technologies offer a lot of advantages, the truth is having different technologies also mean there are different trade-offs in the production of images and the quality of those image produced. If you're also looking for best results in it, check out Pixpa's latest article on landscape photography tips.
Angle of View
Wide angle lenses are known for one thing – they have a full-frame focal length wider than 35mm. Although, this is not their own feature and there is no hard and fast rule on knowing wide-angle lenses as perspective sometimes affects what is wide or too wide.
A forest that is close to you with only a few yards separating you, might require a 14mm lens; while that same forest if shot from miles away, you will find that a 50mm lens might be more valuable to you in that instance. Wide-angle lenses are lenses that can provide an angle-of-view within the range of 114 to 112 degrees. Anything narrower than 110 degrees, you will veer off the course.
The type of sensor inside your camera will also determine what is "wide angle" for you. So, there are two features that determine it, the sensor and the perspective.
Currently, there are four major categories of interchangeable lens camera sensor namely full frame, APS, Micro Four Thirds and the 1-inch. This was arranged in descending order of sensor size. APS lens camera can be broken into three different categories namely the APS-H (which is present in some special Canon lenses), APS-C and a slightly varying version of APS-C (designed for Canon cameras)
Magnification
Each of these interchangeable camera sensors has a different magnification level. The Full Frame has a 1X Crop Factor, while the 1-inch  sensor has a 2.7X magnification level.
A lens designed for a full-frame camera cannot be used on an APS-C camera as this would lead to you cropping parts of the light coming into the camera lens off without knowing.
This, in turn, could create a problem for focal length magnification. A camera lens that is designed for 35mm will have a crop factor of 1.3X minimum and a 1.6X crop depending on the APS-C sensor available. The focal length crop can turn the wide angles into standard lenses and while this crop factor could be an advantage to wildlife shooters, it's not suitable for those trying to go wide.
On Reviews Radar, you will find out why there are so many lenses for the APS-C cameras and plenty more of the wide-angle lenses to choose from. This is because the sensor is smaller on APS-C cameras, unlike the full-frame cameras whose focal length measurements often differ.
Lens Construction
When you visit price comparison sites or sites that create product reviews like Review Radar, you will find out that there is often a huge disparity between the cheapest and most expensive camera lens. What makes a $2000 lens so different from a $200 and how can this knowledge help you in making better decisions.
While the quality and value of the lens affect the price of a lens, it's too basic to base the value placed on lens directly on these two factors. There are some other elements that influence the image quality and performance of any camera lens. The construction of the lens is another factor as they tend to have more components attached to it.
There are lots of glass elements in the construction of a camera lens that affects how light passes through and to the sensor. When we dig deeper, we realize some parts of the lens are designed to reduce the effect of chromatic aberration, designed to focus on light and much more. For more sophisticated options with an internal stabilization system, these features contribute to the final price at which a lens will be sold. Camera lenses sold with faster processors and internal stabilized lenses tend to cost more. Some also come with weather sealing features which ensure you can use it under the influence of the weather. it costs more and takes more time to manufacture.
There is a range of terms that you should know. These terms indicate the special feature s and how light transmission is improved and issues corrected. They include LD, ED or ELD, SLD, UL, HRI, and ASP. LD stands for Low Dispersion, ED for Extra-Low Dispersion, SLD for Special Low Dispersion, UL for Ultra-Low Dispersion, HRI for High Refractive Index while the ASP stands for Aspherical.
These are the common designations but most manufacturers have started coming out with their own designations for these terms which highlight their unique designs and elements in the production process. These lenses get better as they are used but often times, you will find manufacturers mixing and matching them together within the same lens. For instance, a camera with both the extra-low dispersion and ultra-low dispersion optical features can correct a range of imaging issues all at once.
Years back, before computer modeling and robotic manufacturing became as well-known as it is today, there was a quality gap between the zooms and primes. It was a very wide gap, as zoom lenses were mainly relegated to situations where the traveler needed to travel light. Truth be told, a low-end zoom today is still way above its counterparts from way back. Today's lenses have more – they have microprocessors built-in and precise focusing motors that makes it easy and convenient to use. When it comes to making a choice on the wide-angle lens to choose from and purchase, it often falls down to budget and expected uses and image quality.
Here are a couple of wide-angle landscape photography lenses
Canon EF 16-35mm f/2.8L III USM
The Canon EF 16-35mm f/2.8L III USM is a great update to the classic Canon full-frame glass and it comes with 16 elements, one aspherical lens, fluorine coating and a minimum focus distance of under a foot. This wide angle lens for landscape photography with a fixed f/2.8 aperture feature is protected by a dust and weather resistant housing.
Fujifilm's XF 16mm F1.4R WR
The Fujifilm's XF 16mm F1.4R WR lens is one of the most respective wide angled lenses produced for Fujifilm cameras. It has a 24mm equivalent focal length with two aspherical and ED elements. That's not all, the XF 16mm F1.4R WR wide angle lens for landscape photography has a nano coating, unlike the Canon EF 16-35mm f/2.8L III USM which uses a fluorine coating to correct refraction and reduce flare and ghosting during use. The minimum focus distance area is under six inches and it uses a fast-focusing motor.
Summaron-M 28mm f/5.6
Known as the legendary lens manufactured by Leica, the M-series wide-angle lens was designed for digital cameras and it was first released in 1955. Then, it had a screw mount but it's been upgraded now with Leica M mount which can focus as close as 3 feet. What makes this camera lens perfect is the "symmetric" optics of six elements in its four groups and the classic vignetting which makes it so appealing. Another option for Leica SL shooters is the traditional SL 24-90mm f/2.8-4 ASPH. This wide angle lens for landscape photography has whopping 18 elements in six individual moving groups. With four aspherical lens elements, you will understand why this lens is so unique. Out of the 18 elements, eleven were produced with glass which Leica calls anomalous partial dispersion. The idea is that using glass in the production of the elements will reduce chromatic aberrations during use. The SL 24-90mm f/2.8-4 ASPH is more expensive than the Summaron-M 28, f/5.6.
AF-S NIKKOR 24-70mm f/2.8E ED VR
The AF-S NIKKOR 24-70mm f/2.8E ED VR by Nikon came out as an upgrade to the venerable zoom and it beams with the latest features available to any lens anywhere. This new and improved AF-S NIKKOR 24-70mm comes with four stops of image stabilization that allows the photographer to shoot without using a tripod and the littlest of noises possible. This camera lens is also perfect for shooting at night and on shooting moving objects. You will also find the electromagnetic aperture for eliminating certain items in the frame for a consistent aperture during bursts.
Samyang 14mm Ultra Wide-Angle f/2.8 IF ED UMC Manual Focus Lens
Well suited for use on Nikon cameras, this ultra wide lens is well suited for shooting landscapes as it allows you to easily fit a large part of any scene in the landscape into a frame. With this wide angled lens for landscape photography, you won't have to worry about cropping your pictures when shooting in areas wider than the average landscape. This wide angle lens can capture a wide view, as much as the 115-degree view when paired with a full-frame digital camera. Other high tech features that are infused into its setup includes a Focus Confirm Chip for optimizing the auto white balance feature of the lens. This ultra-wide 14mm lens has an approximately 90-degree angle of view strictly for ultra-dramatic shots and it has glass aspherical lens built into the body for taking high definition images. You will definitely notice a change in the quality of images you take when you switch to the Samyang 14mm f/2.8.
Canon EF 70-200mm f/4L USM
The Canon EF 70-200mm f/4L USM known for its portability and maximum aperture (f/4) is a great wide angle lens for landscape photographers that are often on the move. It also comes with a polarizing filter that allows you to shoot in extreme lighting conditions. The best part is that this filter is detachable. Portable and easy to use – there is so much convenience built into the Canon EF 70-200mm f/4L USM lens. It is dust, moisture, and water resistant. The motor is ultrasonic and this makes it easy to use on fast moving objects and other fleeting moments like a full view of a mountain through the clouds in the sky. According to camera, the Canon EF 70-200mm f/4L USM Lens will bring smiles to your face. Images from this lens come with great color. You will definitely enjoy how the 8-blade aperture opens to a constant f/4 at the designated focal length ranges available. This is a feature that has is admired by users as the exposure settings don't need to be changed as the lens is zoomed through the focal lengths.
You won't get ghosting with this lens as it has super spectra coating that nips it in the bud and reduces flaring at the same time. With a full-time manual override, the Canon EF 70-200mm f/4L USM is excellent for wide angle shooting and will make an excellent buy.